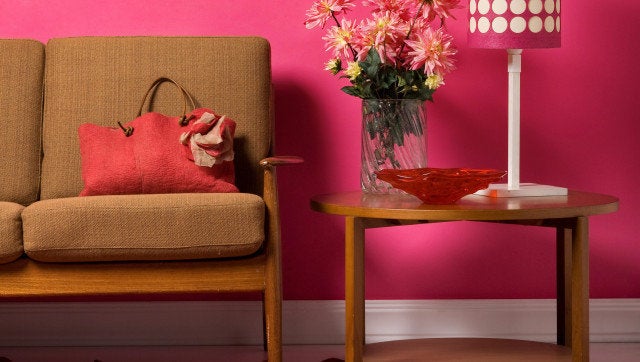 January 1 is a fresh start. And while you may still be feeling the lingering effects of 2012 (champagne hangover, perhaps?), the New Year is a time for setting goals. So how will you improve upon last year in 2013? The most common resolutions often involve saving money and getting in shape, but I propose a different type of New Year's resolution. This year, instead of purchasing that expensive gym membership only to bail come February, commit to improving your home. The following four resolutions will help make your house a more functional, appealing and stress-free place to call home in 2013.
Reduce Your Home's Carbon Footprint
Many people resolve to slim down their waistlines, but there's a different way to shrink in the New Year -- one that benefits both you and the environment. In 2013, reduce your home's carbon footprint by making energy-efficient and eco-friendly upgrades. These can be as minor as fixing the draft underneath your front door or as major as upgrading your kitchen to EnergyStar appliances and installing solar panels on your roof. Either way, the financial investment will eventually pay for itself in the form of reduced utility bills and, in some cases, government rebates. Visit Energy.gov for a list of energy-efficiency tax credits, rebates and savings you may be eligible for in your state.
If you're not ready for a complete eco-friendly home makeover, start small by making the following upgrades in 2013:
• Replace incandescent light bulbs around the house with CFLs (compact fluorescent lights).
• Stop air leaks. Add weather stripping to doors and windows and buy draft stoppers for underneath doors if necessary.
• Make it a habit to unplug appliances and electronics that aren't in use. Even when turned off, an electronic device will continue to draw power if it's plugged into an outlet.
• Start recycling. If your town doesn't offer curbside pickup, visit Earth911.com to locate a recycling center near you.
Ditch the Clutter and Organize
Is your car banished from the garage because there's no room left between unused furniture, boxes of holiday decorations and your adult daughter's old American Girl Doll collection? Make this the year you clear out the clutter from your home. As a general rule of thumb, if you haven't worn it, used it or looked at it in the past year, you're not going to in 2013 either. Sell larger furniture and décor items on Craigslist or by hosting a yard sale; donate clothing and toys to charity; and recycle whatever else you can.
If you're selling your house this year, a home inventory will help you keep track of your belongings during the move into your new place. And if you're staying put, having a home inventory on record is crucial for insurance purposes should an unexpected misfortune like burglary, fire or natural disaster occur. Additionally, unlike New Year's resolutions to eat healthier, learn a new craft or lose weight, this is one you can accomplish in a single afternoon (assuming you don't live in a 20,000-square-foot mega-mansion, of course).
To compile a home inventory, go room by room, documenting all valuables, furniture pieces, decorative items and other notable belongings. Be especially thorough by taking pictures of each item or using a video camera to capture the contents of each room of your home. For each item, be sure to write down the following:
• What the item is
• Quantity
• Condition
• Its estimated value
• Location in the house (this is especially useful if you're moving)
If the thought of taking note of every single one of your belongings is stressful, start with the previous New Year's resolution (ditch the clutter!). Make the task even easier by using a downloadable home inventory spreadsheet.
If you're planning to sell your home in 2013, commit to staging before you put it on the market. Whether you hire a professional home stager or do it yourself, staging a home for sale is a great way to reduce the time it spends on the market. In fact, a survey conducted by Coldwell Banker Real Estate Corp. found that staged homes spent half the time on the market as unstaged homes. (You can learn even more about home staging and the impact it can have on the sale of your home by checking out this Home Staging Infographic.)
For a successfully staged home, keep the following pointers in mind:
• Repaint walls using lighter shades.
• Deep clean the house, with an emphasis on the kitchen and bathrooms. Attend to any maintenance issues while you're at it.
• Depersonalize the home by removing family photos and personal items. This allows potential buyers to picture the home as their own.
• Arrange furniture to highlight architectural features like fireplaces.
• Decorate with emotional cues in mind. Fresh flowers in a vase, lit candles, or even freshly baked cookies before an open house all help buyers experience what it'd be like to live in the home.
What resolutions are you making for your home in the New Year?