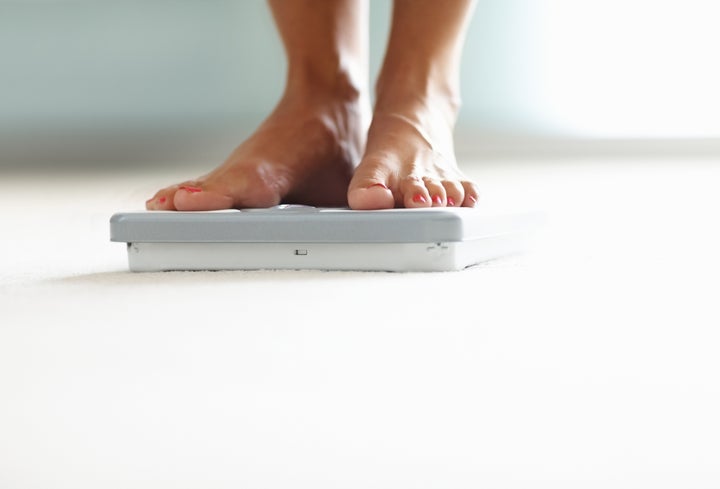 As packed gyms attest, most of our New Year's resolutions deal with health, wellness, fitness, and weight loss -- and I am no exception. Here's what I am going through right now as I publicly rededicate myself after packing on an extra 16 pounds over the holidays:
(Learn to) love the workout -- I am personally a little like a diesel truck and an old motorcycle had a very big baby. As you may know, it's not always easy to start a diesel, especially when it's cold or inclement outside. Likewise, old motorcycles suffered from two challenging things: carburetors and kick-starters. Once I get in there and put the work in to start my engine, in whatever direction I like, I do turn over and run reliably forever; however, getting the engine going is always a challenge. I know that once I get my "I love running, rowing, working out, and eating right" engine going, I will love it; until then, the only thing I can do is fake it 'til I make it.
It's the nutrition, stupid -- While it is true that calories in require calories out, the missing piece of my training regimen is the eating. I lost most of my weight two years ago while I was living in Portland, Ore., after I picked up and started following the Dukan diet, a diet that's pretty similar to the Atkins and Paleo diets: lots of lean protein and a variety of vegetables and no-fat foods. I was religious about this, even though my cardio and strength were nowhere comparable to my core fitness now, and the weight started melting off, which is why I initially bought my wireless Wi-Fi Withings scale -- in order to live tweet my weight loss progress. So, I rededicate myself to getting religious about this part of the equation again. And, part of that success came from being very detailed in food logging. I use LoseIt to log my food, though I tend to stop logging after 6 p.m., when the cheating starts. No, I won't beat myself up over this, but I will work on prioritizing healthy eating and portion control as the foundation of a healthy life as opposed to working out. And getting all of that under control really demands a rigorous food log -- not a convenient one, but one that tracks everything whether or not it reflects well in the mirror.
Get back onto my erg -- I rowed in college. I still maintain a gorgeous carbon fiber rowing shell down on the Potomac River that I am still too heavy to take back onto the water. And I own a Concept II Indoor Rower, something we called an erg, rowing ergometer, or coxswain torture device -- and for the last year, it's been a hanger. I know, that's so cliche. Now it's set up to be used. Not only that, but I resolve to compete on my indoor rower. I have teamed up with Stephen Dee, a dear friend and fellow rower from Toronto, and we're going to virtually compete this year on the Concept II log site. Our first competition is called the Virtual Team Challenge, and it starts today! The goal? As many meters rowed during the month of January. If you have access to an indoor rower, please feel free to join our open team, Team Grotto!
Get back on the road -- Last spring, I had Mizuno Running as a client and have five pair of Mizuno running shoes. These are really great shoes, but they've become "Gym Queens" and don't spend any time on the road. And I plan to put them to good use -- on the road. No matter how slow I run or how often I break into a walk or even a sit down, it doesn't matter. What matters is that I put the time in. And I think that time should be an hour. And while I know I cannot run an hour, I know I can run for 10 or 15 minutes, anyway, and then walk the rest of the way. It's all mileage, right? It's all time on the road. When I run, I do track the runs on RunKeeper as well as my Garmin Forerunner 305 with heart rate monitor chest strap. Keeping good track of my activity is very motivational, and sharing all of that personal, intimate, information such as live tweeting my weight via my Withings Wi-Fi scale, tweeting all of my workouts and also taking photos to document the session via Instagram and Tumblr is also motivational for me.
Get into road racing -- As an incentive to get back onto the road with a goal, I plan on getting into road racing, starting with 5k races and hopefully (easily) progressing to 10k races. I did it after I got injured in high school wrestling to keep fit, but I never kept up with it, no matter how many miles I logged when I used to jog every day. I don't aspire to win, but I think it would be a good habit to get into. I am not a very competitive fellow -- except with myself -- but I think that these races are pretty important to be used as goals. For example, I plan to register for the Capitol Hill Classic 10k run that's coming up on Sunday, May 19, 2013; however, I will be registering for some stuff in February, March, and April as well. I'd like to think I am not that far away from being able to run 10 kilometers, which is actually only 6.21371 miles. (Back in the day, I used to run 4 miles a day with 8-mile runs on the weekends, but it's been a while -- though, I don't need to win, I just need to finish.)
Anyway, this is all pretty exciting (and I want to you to know, I am going for my first run right after I finish this blog post -- wish me luck! And be sure to let me know what you're doing and if you have any advice, motivational skills, or recommendations.
For more by Chris Abraham, click here.
For more on weight loss, click here.