 The decision follows a moratorium on drilling permits set in 2008 in order to conduct environmental tests to ensure the safety of residents.
Many environmental experts say drilling carries a high risk of poisoning clean waters, and believe the threat of contamination far outweighs any potential economic benefits drilling may bring.
But proponents of fracking believe otherwise.
"[The Marcellus Shale Formation] may hold enough natural gas to supply the U.S. for two decades," Penn State geosciences professor Terry Engelder told BusinessWeek, referring to the gas-rich rock formations in Pennsylvania and the bordering New York counties.
Although the state's pending approval comes as a disappointment to environmentalists, Cuomo is likely to only allow fracking in limited areas that want drilling to take place in their communities.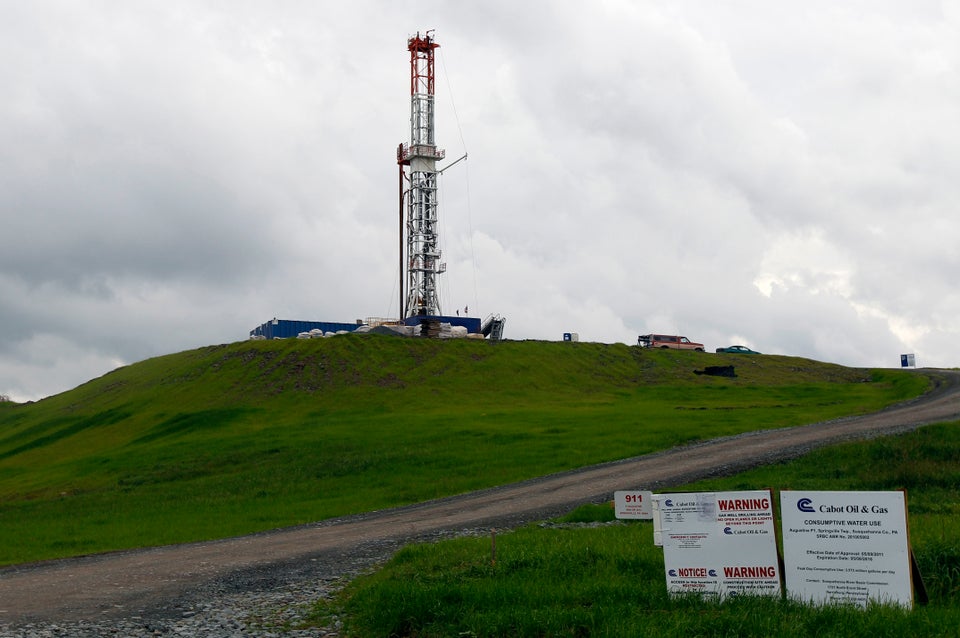 Drilling And Fracking Photos
Popular in the Community