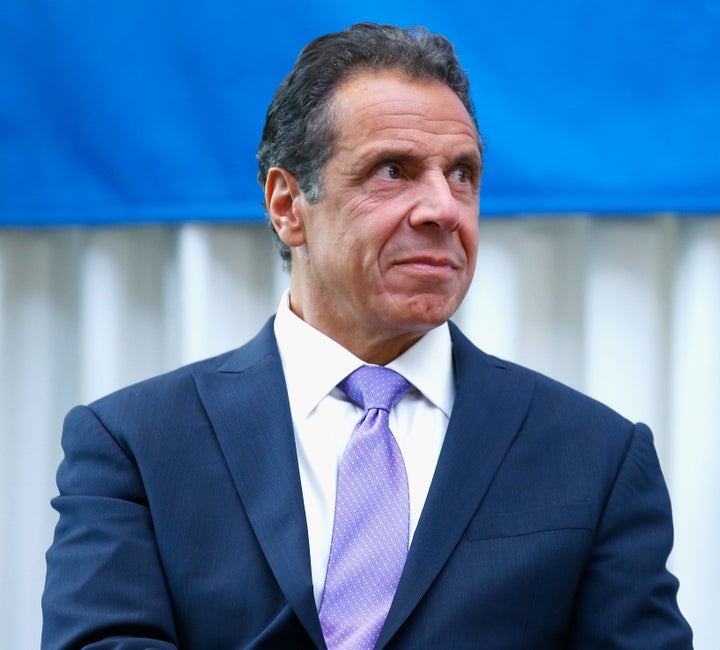 Gov. Andrew Cuomo pledged to investigate after a same-sex couple claimed a town clerk in New York's Montgomery County denied them a marriage license, and offered to officiate the wedding himself. 
Dylan Toften of Root, New York, posted a photo of on Monday of the town's clerk, Laurel "Sherrie" Eriksen, to his Facebook page. In the caption, Toften alleged that Eriksen had denied him and his fiancé, Thomas Hurd, a marriage license.
"She said make an appointment to have her deputy do it," Toften wrote. 
The town's attorney, Robert Subik, confirmed to The Daily Gazette that the couple had been turned away Monday. Eriksen's reason, he said, was twofold.
First, the two men had failed to make an advance appointment with the office "as everyone is required to do," he said, according to the report. He added, "She has a religious objection and has referred the matter to her deputy clerk, who has no such objection and will issue the license when they make an appointment."
"Of course, the two men are free to go to another jurisdiction to obtain their license," he added.
Root is located in central New York, about 45 miles northwest of Albany.
On Wednesday, Cuomo tweeted the Gazette's original report, condemning Eriksen's refusal to issue the marriage license as "an unconscionable act of discrimination."
The Democrat, who is seeking re-election this year, added that he had ordered an investigation into the matter. 
"On behalf of all New Yorkers, I would like to congratulate Dylan Toften and his future husband on their marriage," he said. "I invite them to come to Albany, and I would be happy to offer my services as an officiant at their wedding."
Subik, meanwhile, defended Eriksen for having handled the situation "professionally," telling The New York Times, "She gave them an option for them to achieve their goal with another person in her office, and they were certainly free to do that."
Cuomo said Subik's comments "are not reflective of the facts of the case, and he's twisting it around for his own purposes." 
BEFORE YOU GO