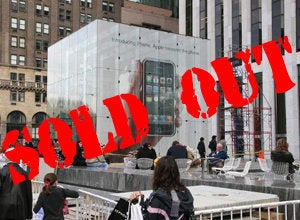 New York may now have three Apple stores, but there's not a single iPhone among them.
Apple Store employees at all three New York locations — the original SoHo store, the 59th Street location, and the most recent addition, on West 14th Street — have confirmed that each store is sold out of iPhones, and they don't know when they'll be getting new ones.
"You can always go online," a representative from the 59th Street location said.
iPhones are also available at AT&T Wireless stores, and several New York locations we called currently have them in stock.
Popular in the Community