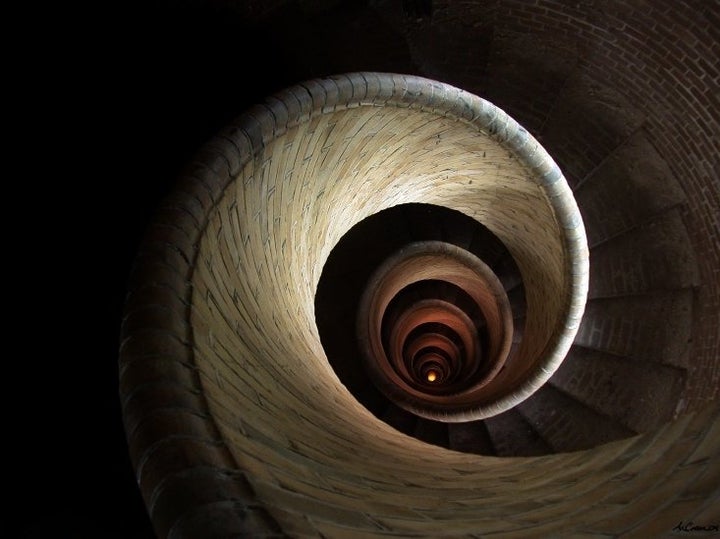 The Armory Show kicked off yesterday in New York, but signs of the cruel economy are looming (some literally) over the sprawling international art fair.
The organizers of the show, which drew over 50,000 visitors last year, say they expect more people this year, global economic crisis be damned. But whether this year's crowd will buy anything is anyone's guess.
"I've certainly lowered my expectations," said David Zwirner, among the hottest dealers in New York and the one responsible for the Madoff watercolor (priced at $100,000).
Many exhibitors had to lower more than that. With the largest booths at the fair costing $57,000, a number of galleries struggling to meet their financial commitments had to move to smaller booths--and some had to pull out of the fair entirely. Katelijne De Backer, the fair's Executive Director, told me that she made unusual accommodations to exhibitors this year, such as letting more than one gallery share a booth and financing payment plans.
"I've never seen anything like this," said De Backer. "I was constantly on the phone working with galleries to help them stay in the fair."
Still, De Backer and her team have reason to be optimistic. After all, the Armory Show began because of a recession, as a way for galleries to pool resources and cultivate more interest in contemporary art, and therefore more sales, than any of them could do by themselves.
That was in 1994, when four New York dealers decided that organizing their own fair was the best way out of the economic slump. "We made a list of everyone we wanted to be in the fair, and eventually took three floors and had 60 rooms in the Gramercy Park Hotel," said Paul Morris, one of the founders of what was initially called the Gramercy International Art Fair. "We charged people $50 to be in it. We didn't know what we were doing."
They kept doing it, though, as the art market began to rebound. After five years the fair had enough money to move to the 68th Regiment Armory, where, like its 1913 modern-art precursor, it took its name before eventually settling on the Hudson River piers. That's when the market exploded. By 2004, total art sales during the Armory Show were $43 million; the last two years they hit $85 million.
Morris, who became Vice President of MMPI Art Shows & Events when it bought the Armory Show two years ago, said he's "bullish" about the future of the fair, which has significantly increased the number of galleries exhibiting work--240, up 50% from last year's 160--and, thanks to MMPI's parent company Vornado Realty Trust, plans a $100 million renovation of Piers 92 and 94 next year.
At the same time, Morris was candid about market realities. "We're back to the days of wanting to break even."
Helen Allen, Executive Director of the PULSE art fair, probably the most selective of the other art fairs that come to New York during the Armory Show, was similarly frank about the difference from years past. "I have no idea what to anticipate, because this is the first time that we're in this economic crunch."
"The economy often tends to trigger knee-jerk reactions," said Allen, who, like her Armory Show counterparts, had to offer payment plans to keep some exhibitors in PULSE. "If people can stay the course, and be thoughtful and strategic in this economy, they'll still do well." Allen considered for a moment.
"Or at least well enough, for the next few years."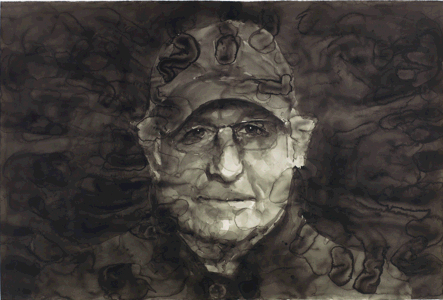 Yan Pei-Ming, Portrait de Bernard Madoff, 2009.
Courtesy David Zwirner, New York
Popular in the Community