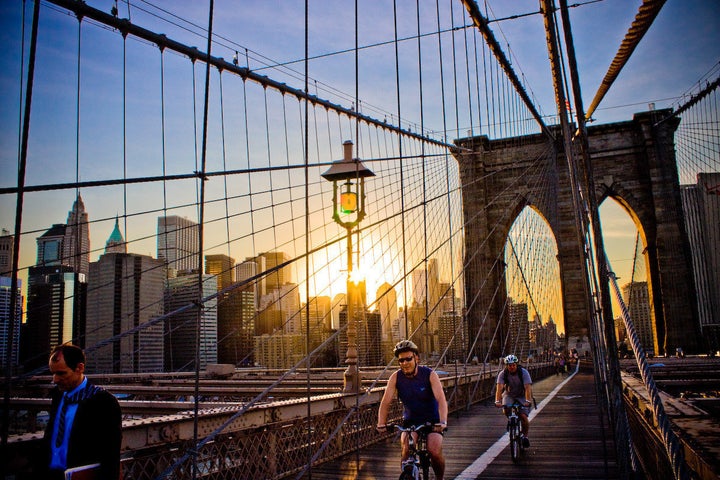 The proposal was introduced by Councilman David Greenfield Thursday. Greenfield suggested the bill was common sense. "This is the simplest thing a cyclist can do to protect themselves," he said. "To do anything else is frankly irresponsible."
The current law mandates only children 13 and younger to wear helmets.
"There's a reason why no major city has imposed a mandatory bike helmet law," said Deputy Mayor Howard Wolfson. "That's because the best way to protect cyclists is to avoid accidents in the first place, and you do that with more bike lanes."
According to The Wall Street Journal the bill would punish those without helmets with a $25 fine for the first offense. A second offense within a year of the first would get you $50 fine, and a third within two years can cost bikers as much as $100.
According to a recent study conducted by Bicycling magazine, New York ranked number seven on the list of Top 50 Bike-Friendly Cities in the country.
The city recently launched "Don't Be a Jerk," a campaign promoting bike safety and responsible cycling.
Related
Popular in the Community