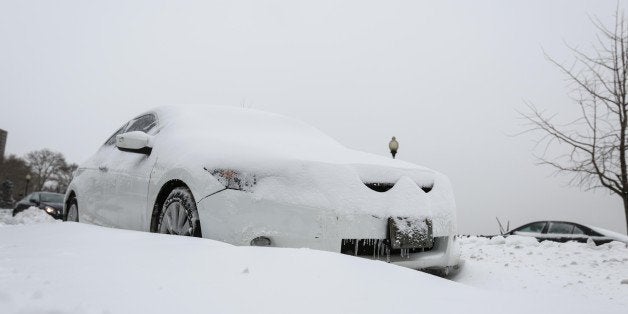 Updated on Jan. 29, 2015 at 2:20 P.M. EST
The Big Apple often gets a bad rap for being a town of chilly attitudes. But during Winter Storm Juno, New Yorkers showed us that they're warm-hearted people who've got one another's backs.
From offering free transportation for people in need, to providing shelter for those without, the city's everyday heroes proved the best way to weather the storm is by lending a hand.
Nonprofits Kept New Yorkers In Need from Going Hungry
Concerned about the mandated street and subway closings for Tuesday, City Harvest ensured that its clients could rest easy once the storm hit. The group, which rescues about 50 million pounds of food annually, completed its entire route on Monday, which involved picking up excess grub from restaurants, grocers and greenmarkets and delivering those packages to food pantries and soup kitchens.
The Food Bank For New York City also did its part to ensure that the 1.4 million New Yorkers who rely on its services were taken care of. In addition to completing its scheduled deliveries on Monday, it made emergency stops at its member food pantries and soup kitchens, Alison Nakamura, director of marketing and communications, told HuffPost.
Kind Cabbies Gave Free Rides to People who Needed Them Most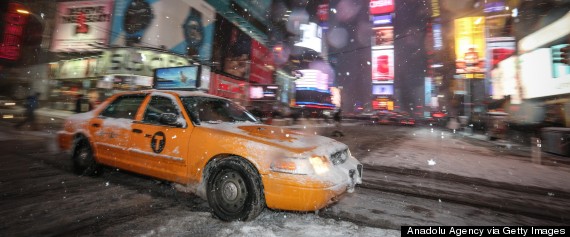 Drivers know better than anyone just how challenging –- and expensive -- it can be to hail a ride during a storm. That's why some good people over at the Greater New York Taxi Association, an organization of medallion owners, chose not to charge emergency responders, people with disabilities and the elderly for a lift when the blizzard hit and in the aftermath of the storm, Newsweek reported. Eligible passengers just called 311 and a yellow taxi showed up as soon one became available.
Good People of Gotham Helped Keep the City Safe
The New York City Fire Department asked residents to help make sure hydrants were cleared of snow so they'd be ready for hose hookup in the event of an emergency. And volunteers eagerly answered their call. City dwellers took to social media to share their efforts, expressing gratitude in their posts for public officials who help keep the city safe.
The Omni Berkshire Place Hotel realized that members of the police and fire departments would be working around the clock with little access to food, a hotel spokesperson told HuffPost. So the hotel staff decided to open its employee cafeteria to law enforcement, giving complimentary hot meals to those who were on-duty during the storm.
The Bowery Mission provided refuge for homeless individuals during the blizzard. While they provided emergency shelter to almost 200 people at Juno's height, the group also served breakfast to hundreds the next morning. The mission's chapel is currently keeping its doors open for anyone who needs an escape from the frigid weather.
News Anchor Helped Shovel Instead of Asking Questions
After years of working the inclement weather beat, "Today Show" correspondent Jeff Rossen decided that instead of asking locals how they plan on shoveling out their snow, he'd loan a hand to help them do it. Starting Monday night, together with a worker from Expectations Snow Plowing, Rossen knocked on unsuspecting Long Island residents' doors and offered to plow their driveways for free. (Well, he actually asked for the occasional mug of hot chocolate).
Group Braved Slick Streets to Keep Homeless People Warm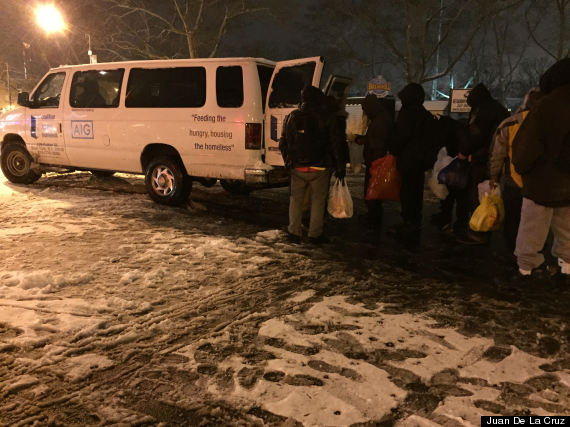 Sure, New Yorkers were urged to stay indoors on Monday night, but for the Coalition for the Homeless, it was business as usual.
"Regardless of the weather, we are out and about," Juan De La Cruz, program manager of the coalition's Grand Central Food Program, told The Huffington Post.
CLARIFICATION: An earlier version of this story stated that Feeding America's New York City partners were forced to close on Tuesday. The Food Bank For New York City, which is a member of the Feeding America network, opened its Harlem food pantry by midday Tuesday.
Before You Go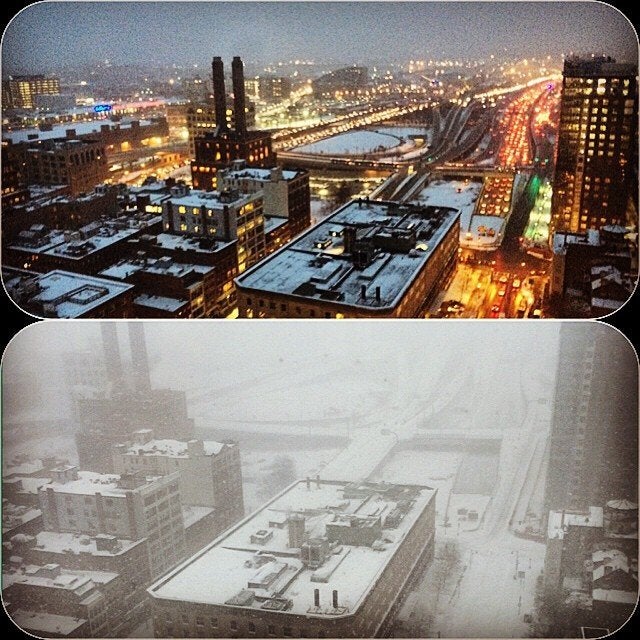 Before / After Blizzard