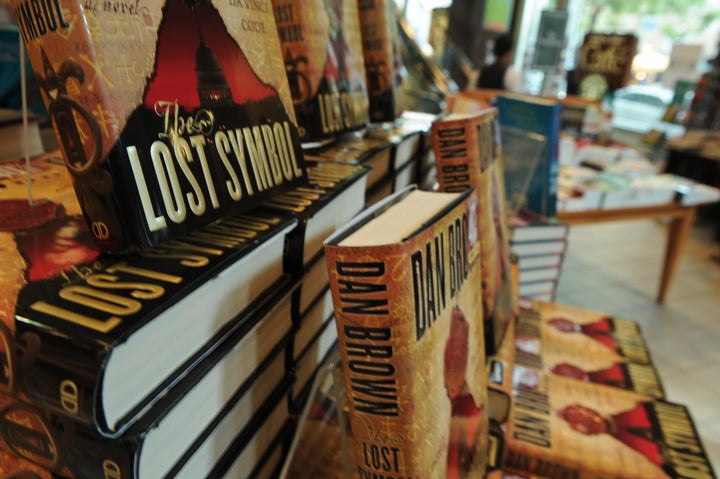 The five boroughs have never been lacking in their own body of literature, and so far 2009 (the 400th anniversary of Henry Hudson's voyage) has given us several books worth celebrating. Among many are E.L. Doctorow's Homer and Langley (Random House, $26) about the infamously reclusive Collyer brothers and their Fifth Avenue mansion; Colum McCann's acclaimed Let the Great World Spin (Random House, $25), a kaleidescope of New Yorkers' lives during the tumultuous summer of 1974; and Bronx zoologist Eric Sanderson's Mannahatta: A Natural History of New York City (Abrams, $40) which traces the ecological evolution of the island with an astonishing array of charts, maps, drawings, and photos.
But we still have a few months until the holidays. Here are some of the books that should be on the radars of New Yorkers this fall:
Chronic City: A Novel
October 13th / Doubleday, $27.95

Some early reviews are in for Chronic City, the latest from Motherless Brooklyn author Jonathan Lethem. The Daily Beast calls it "realistic and fantastic, serious and funny, warm and clear-eyed." Publishers Weekly deems it "a luxuriously stylized paean to Gotham City's great fountain of culture that is drying up." Bookforum was more skeptical, saying that "for all the sprightliness and wit, it's too good-humored to attain real satiric bite." No matter -- Chronic City will give readers a vision of Manhattan that's as ambitious as its author.
Appetite City: A Culinary History of New York
October 13th / North Point Press, $30

It's hard to imagine a time when New York wasn't the capital of great food, but then again, it's also hard to imagine what it was like before the diverse culinary explosions of the last couple of decades, when celebrated establishments like Tavern on the Green, Lutece, and Delmonico's seemed to outshine everything else. Former New York Times restaurant critic William Grimes dishes up a historical tour of New York's ever-evolving culinary culture, from the days of "the boisterous beef-and-beans joints" to the Automat and beyond, complete with over a hundred photos and rare menus. With early blurbs from Jacques Pepin, Bobby Flay, and Mark Kurlansky (among others), Appetite City will undoubtedly whet the appetite of true-blue New York foodies.
Mapping New York
October 20th / Black Dog, $49.95

Manhattan map-o-philes, rejoice. If you're like me and wouldn't mind poring over an atlas all day, this book is for you. Mapping New York will be a lavishly-produced book, not unlike its successor from two years ago, Mapping London, and it'll remind readers just how simultaneously mammoth and intricate the city really is -- and how it continues to grow. Here you'll find maps from New Amsterdam to the present day, but the cartographic focus is on the 20th and 21st centuries, arranged thematically from commerce, water, transportation, military, and crime.
Only in New York: An Exploration of the World's Most Fascinating, Frustrating and Irrepressible City
by Sam Roberts, with an introduction by Pete Hamill
October 27th / St. Martin's, $23.99

Roberts, urban correspondent for The New York Times, collects 40 of his "Only in New York" podcasts into a book that's "street-smart, informative and occasionally hilarious" (Publishers Weekly). This is a punchy panorama of the city: Among his many stories, Roberts explains the reasons behind the Manhattan baby boom, the gender gap and proliferation of testosterone below 14th street, the city's pooper-scooper law, and Jimmy Breslin's and Norman Mailer's 1969 political quest to see the five boroughs secede from the rest of the state.
New York: The Novel by Edward Rutherfurd
November 10th / Doubleday, $30

Rutherfurd is known for his sweeping, geographically-focused, brick-width sagas (Russka, The Princes of Ireland, London), and his new novel New York is no exception, clocking in at 880 pages and promising to traverse every genre as it chronicles the history of the city, with cameos by George Washington, Abraham Lincoln, J.P. Morgan, Babe Ruth, and others. If you were a fan of Pete Hamill's Forever, Kevin Baker's Paradise Alley, or Dennis Lehane's The Given Day, you'll want to check this one out.
Naked City: The Death and Life of Authentic Urban Places by Sharon Zukin
December 18th / Oxford University Press, $27.95

Brooklyn College and CUNY sociologist Zukin shows us New York's transformation (i.e., gentrification) since the early 90's in Naked City, whose subtitle echoes Jane Jacobs' seminal work from 1962, The Death and Life of Great American Cities. Indeed, this sounds like a valuable follow-up to that book, though in addition to looking at what gives neighborhoods like Harlem, Union Square, Williamsburg, Red Hook, and the East Village "a sense of place," Zukin argues that a civilian-driven craving for an authentic urban experience -- galleries, high-end food stores, quirky ethnic restaurants, the antiquity of buildings, among others -- is the very engine behind the city's trend towards localized homogeneity.
REAL LIFE. REAL NEWS. REAL VOICES.
Help us tell more of the stories that matter from voices that too often remain unheard.