A herd of 15 escaped bison was shot dead Friday after hours on the run in upstate New York.
The herd, which escaped Thursday night from a farm in Rensselaer County, swam east across the Hudson River and ended up in the town of Bethlehem, local news reported. It became clear to their owner, George Mesick, that the bison would become a danger to civilians and could not be captured unharmed.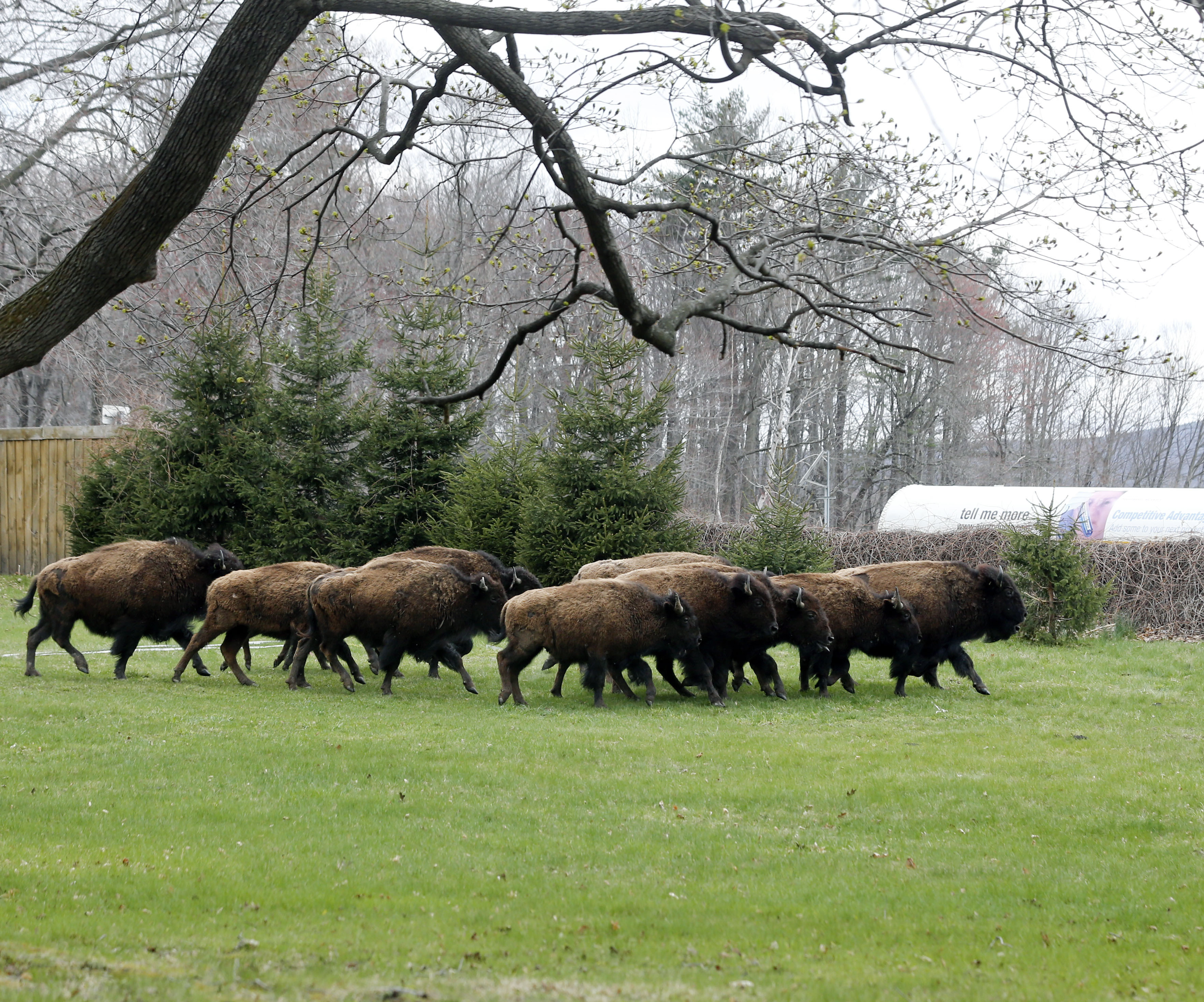 The herd runs through a yard adjacent to the New York State Thruway on Friday, April 24, 2015, in Bethlehem, N.Y.
"There is a zero percent chance of getting them back right now, I think," he told the Times Union before shooting them. "I just want to get this done with as fast as possible so that no one gets hurt."
After corralling the bison into a confined area, Mesick had a team of gunmen shoot them to death. A tranquilizer would not be effective on the thick-skinned animal from a safe distance, Cornell Cooperative Extension specialist Tom Gallagher said at a press conference.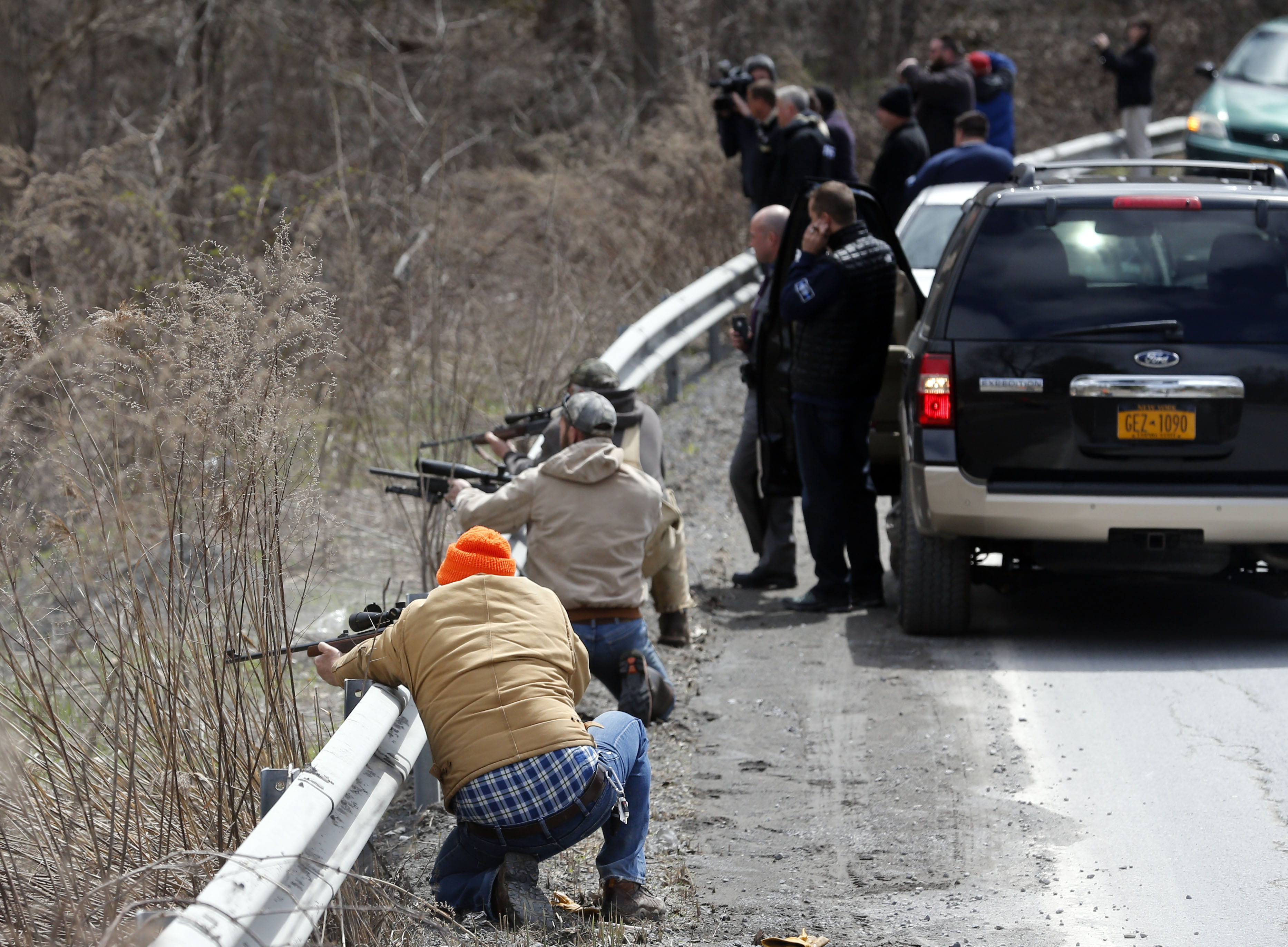 Shooters take aim and shoot at a herd of buffalo in a creek on Friday, April 24, 2015, in Coeymans, N.Y.
"After we spoke with several state veterinarians, the decision was made that the family has the right to shoot the animals," he said, according to the Journal News. "It's not a decision that anyone at this table or anybody who we spoke with takes lightly. That was really a last resort."
One of the gunmen was detained by police for shooting excessively, the Journal News also reported. According to Gawker, Albany County Sheriff Craig Apple was seen arguing with one of the gunmen over the safety of the onlookers who had gathered to watch the shooting.
"We had shots being fired all over the place," Apple told the Journal News. "It was not a safe scene."
Diane Bayly, who co-owns the farm with Mesick, said the ordeal has been heartbreaking.
"It's been really difficult to deal with because, of course, we care for the animals," she told local ABC affiliate NEWS10, adding that the farm's meat operation will suffer financially from the loss. "But we also have to think about the people that are involved as well and the situation that that puts everybody in."
Calling all HuffPost superfans!
Sign up for membership to become a founding member and help shape HuffPost's next chapter