The taxis swarming down the streets of New York are going to look a little different soon.
Beginning Tuesday, the Nissan NV200 minivan -- also called the "Taxi of Tomorrow" -- will be the official vehicle for the city's iconic yellow cabs. Over 700 are already on the road, but taxi owners will now be required to buy the Nissan when they replace their current cars.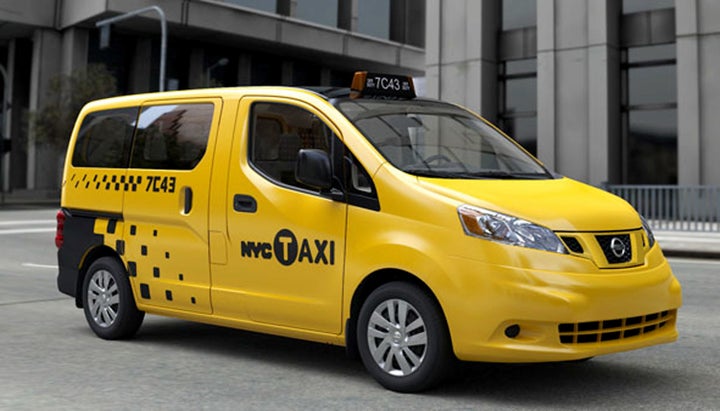 The NV200 could make up as much as 80 percent of the taxi fleet, phasing out the Ford Crown Victorias that have been around since the '90s. The minivan has sliding doors, a sunroof, phone-charging outlets and climate controls -- features that city officials hope will coax riders away from Ubers and back into yellow cabs.
Since launching in New York four years ago, the Uber car-hailing app has taken ridership away from traditional taxi and car services and driven down the price of taxi medallions. After a thorny battle with Uber, Mayor Bill de Blasio last month backed away from a plan to cap the number of new Uber vehicles allowed on city streets.
Critics of the Nissan NV200 have noted that it is a gas vehicle, rather than a hybrid, and that it's not wheelchair-accessible. 
Nissan won a 10-year contract, worth around $1 billion, to upgrade New York's fleet under the administration of former Mayor Michael Bloomberg. But de Blasio resisted the program for several years, criticizing Nissan's ties to Iran and an approval process that granted his predecessor the ability to mandate the purchase of a single vehicle for the industry.
A state court ruled in June that the program was legal.
Calling all HuffPost superfans!
Sign up for membership to become a founding member and help shape HuffPost's next chapter