The next benefit for the New York Center for Children is Tuesday night, Feb. 2. Called "A Toast to The New York Center for Children," the travel auction event is $100. Call 212.517.3012 or e-mail for additional information.
Children who have been abused in New York City - and its environs - have a place they can find hope and recovery. It is called the New York Center for Children (NYCC). And it is free.
Located on the Upper East Side, and run by a group of dedicated leaders including administrative director Christine Crowther and medical director Katherine Teets Grimm, M.D., the New York Center for Children is one of the best centers for assisting children overcome the deep trauma of abuse in the nation.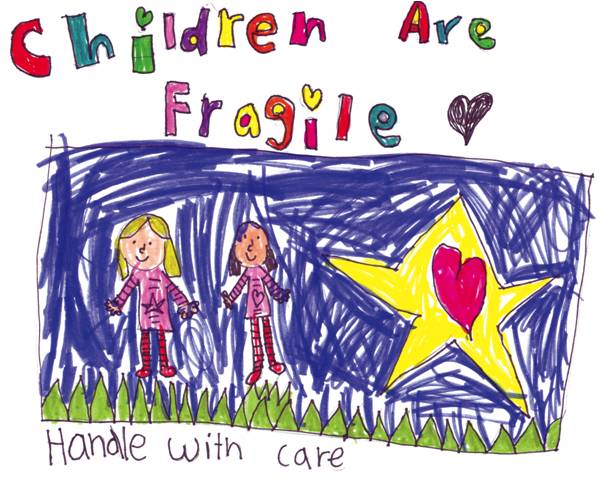 I met with them last week to tour their beautiful facility. The Center is created and designed for children. It provides a soothing, non-institutional, therapeutic environment including toys, a playroom, and hand-painted murals.
Child abuse, I learned from the staff, occurs with alarming frequency in New York City. One in three children experiences abuse by the time he or she is 18 years old. Frightening.
Most often the perpetrator is someone the victim knows and trusts. The New York Center for Children provides comprehensive support to child abuse victims - and their families, including siblings.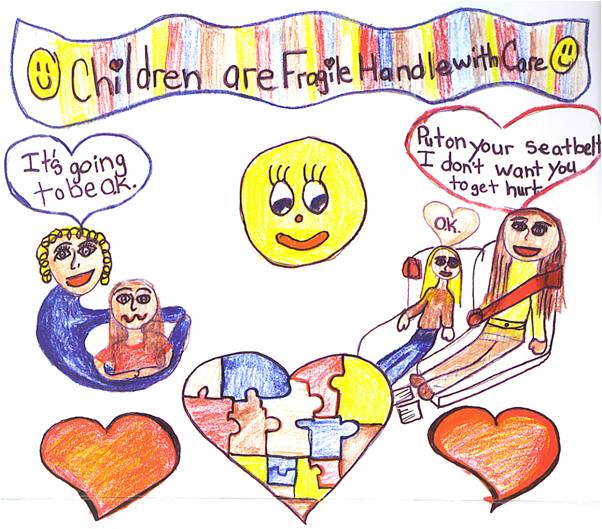 This child-friendly clinic provides assessment and therapy services to victims of child abuse. Each child receives a thorough physical examination from a medical expert, and sensitive interview and crisis counseling from specially trained social workers and psychologists.
NYCC works in coordination with the Police Department, the District Attorney's Office, and the Administration for Children's Services. This cooperation increases the effectiveness of each investigation, and reducing the potential for additional trauma to the child.
NYCC also offers professional training programs to adults on the diagnosis and treatment of child abuse, and abuse awareness and prevention programs are given to the general public.
I spoke to Dr. Kathie Grimm, who I know well as she was my adopted son Mathew's pediatrician when he was growing up. She spoke to me frankly about the complex issue of child abuse:
Child abuse and neglect is a major societal problem with a cost that is extremely high to but difficult to quantify.

Most criminals have a history of some form of childhood trauma, whether it be physical, sexual or emotional or a combination, and substance abuse is often linked with a history of childhood abuse.

Over 900,000 reports of substantiated child abuse are made in this country annually and it is estimated that these cases represent one-third of the total since many abused children never come to the attention of the child protection authorities.

One out of five women and one out of six men give an account of unwanted sexual experiences while growing up.

The consequences of child abuse are severe. Approximately 1,300 children are murdered every year as a consequence of abuse, but most children who have been abused enter adulthood with no physical scars but with significant emotional scars.

The emotional scars express themselves in many ways: depression, suicidal attempts, substance abuse, personality disorders, PTSD, psychosomatic illnesses, domestic violence, and other forms of criminal activity.

Women who were sexually abused as children are more likely to be raped as adults and those same women are more likely to enter into an intimate relationship with an abuser, resulting in an intergenerational cycle of abuse.

The fiscal cost, let alone the emotional cost, to our society is very high.
Founded in 1995, The New York Center for Children is a non-profit, privately funded organization in association with The Mount Sinai Medical Center. It was known formerly as the Children's Advocacy Center of Manhattan.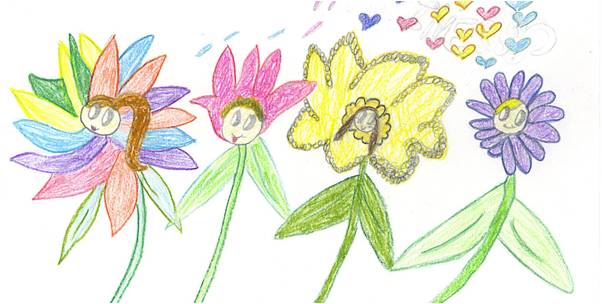 Staff experts provide complete clinical evaluations in a child-friendly, safe, and nurturing environment for children suspected of being victims of physical, sexual, or emotional abuse.
Each child receives as many interview sessions as may be necessary to obtain a thorough assessment. A one-way glass window allows other professionals to observe interviews and participate as appropriate.
Dr. Grimm provides a sensitive and comprehensive medical examination in a soothing, non-institutional setting. State-of-the-art equipment helps to identify and preserve key evidence.
Clinical social workers and psychologists at NYCC then provide therapy to child abuse victims and their families.
Most children are in therapy for an average of 1.5 years to overcome the trauma suffered. Their average ages range between 5 and 15. The clinic sees, on average, 50 children per week.
NYCC also conducts weekly support groups for teenagers transitioning out of foster care as well as a weekly group for adult female survivors of childhood sexual abuse. There is also an adult survivors group available for new members.
NYCC provides telephone outreach to clients for up to two years to offer services and to assure that family conditions remain stable.
Staff experts speak with anyone in need of intervention and assistance as a result of child abuse. NYCC also provides referral and advocacy services.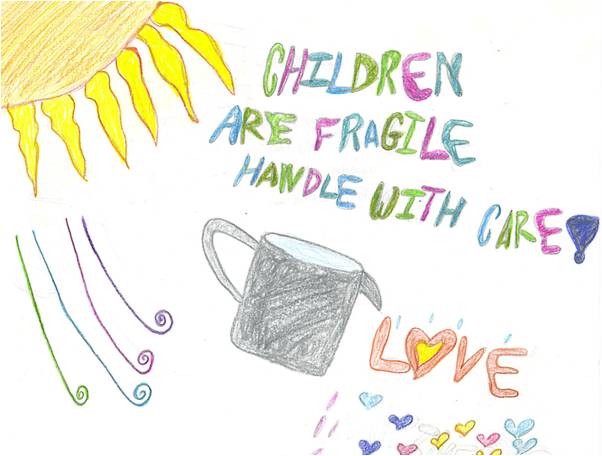 A multidisciplinary team based at NYCC collaborates to protect children and investigate each allegation of abuse. Evidence is thereby collected more efficiently, and repetitive victim interviews are eliminated.
The team includes NYCC's pediatrician, social worker and therapist working in collaboration with the District Attorney, the Police Department, and the Administration for Children's Services.
NYCC provides free abuse-awareness and prevention training to the community and to health care professionals.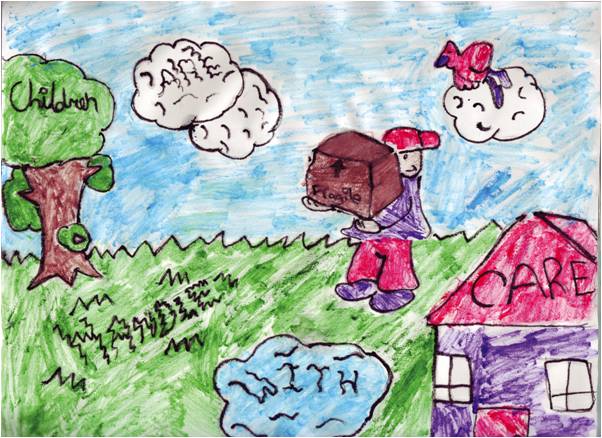 Workshops include recognizing signs and symptoms of child abuse, and methods for abuse prevention. Health care professionals can receive free training on interview techniques, physical assessment, and the intricacies of the child protection system.
Kate Spade is co-chair of the Center's Board of Directors. Nancy Novogrod is another NYCC leader. The center is currently looking to expand its Board and anyone with an interest in making a serious commitment should contact Christine Crowther.
Although it is easy to raise money for children, it is difficult to raise money for child abuse. Few celebrities wish to be associated with the trauma of child abuse.
As founder of a network of orphanages around the world, I raise funds for Orphans International Worldwide. This can be done by showing pictures of our happy children. The New York Center for Children, however, needs to protect the privacy of its children.
The Centers' annual budget is just under $1 million, most of which comes from private funding. Due to the economy, like all non-profits, funding is down and programs are being cut. An angel is needed to step forward.
Kathie Grimm has been actively involved in the field of child protection since the mid-1970's. She received her degree from Mount Sinai School of Medicine. She completed her internship and pediatric residency at John Hopkins Hospital in Baltimore.
Dr. Grimm has had a long relationship with Mount Sinai Hospital. She has served there as Director of Acute Pediatric Care, Vice-Chair of the Department of Pediatrics, Director of the Division of Ambulatory Pediatric, and Medical Director of Mount Sinai's Sexual Assault and Violence Intervention Program.
As founder of the Manhattan Interhospital Child Protection Team, Kathie serves on numerous city-wide child abuse task forces and committees.
She has developed a mentoring program for pediatric residents at NYCC and created an innovative elective for law and medical student residents in the field of child abuse.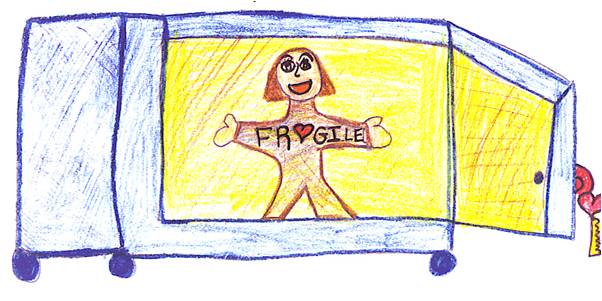 The course includes multiple site visits throughout New York City to child protection agencies such as Family Court, the District Attorney's Office, and the New York Police Department Special Victims Squad.
These important training programs educate future doctors and lawyers about the specialized field of diagnosis and treatment of child abuse. Dr. Grimm is expanding the programs to include police academy students.
In addition, Dr. Grimm has received a wide range of awards for clinical excellence, clinical teaching, and humanism in medicine as well as for her outstanding work at SAVI working with rape crisis intervention.
I realize how important it is to help the children hurt by childhood trauma. My family hosted three young foster girls once who had come to us through Child Services directly for the hospital where they were recovering from abuse.
Their behavior was inappropriate at first, but with unconditional love and support, coupled with therapy, they began to overcome their deep trauma. Tragically, the court then awarded them back to the care of their father. I never saw them again.
As a child I experienced some things myself that were scaring, and I know firsthand how needed the recovery process can be. The Center is there to provide that support to our city's children.
If you are able to do anything to assist the New York Center for Children not only survive but thrive in this economy -- a downturn in which more children are abused as adult behavior is increasingly erratic - please do so. The children of New York City need you to care.
Calling all HuffPost superfans!
Sign up for membership to become a founding member and help shape HuffPost's next chapter