The New York City Ballet had its share of people who appeared to be Very Important at its spring gala Thursday night, but only two attendees prompted double takes -- Natalie Portman, who chaired the event, and a radiantly pregnant Drew Barrymore, drawing gazes as she floated unassumingly down the rows of the theater.
Galas are, more than anything, lavish social events, with celebrities serving as markers of their importance. This one's importance was most clearly tied to Chairman Portman. The actress, who just a year ago took the Academy Award for playing a ballerina, entered the David H. Koch Theater alongside husband Benjamin Millepied -- choreographer of said Oscar role -- whose own ballet, "Two Hearts," was having its world premiere that evening. With this knowledge stowed in the back of everyone's minds, the perfectness of the Portman-Millepied pairing for this particular affair was the night's biggest seduction. And it gives us the easy task of grading the gala's importance level as: very.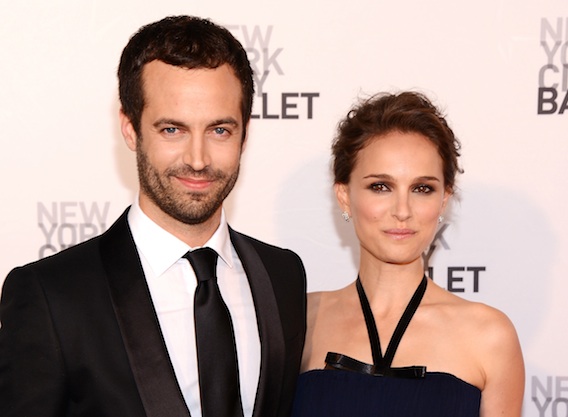 Benjamin Millepied and Natalie Portman at the NYCB Spring Gala.
But this is a ballet gala, you say! The evening saw the world premiere of not one but two ballets -- Peter Martin's "Mes Oiseaux" and Millepied's "Two Hearts," scored by Millepied's frequent collaborator Nico Muhly.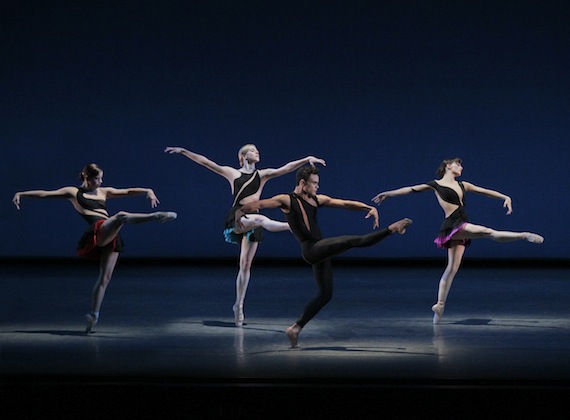 Peter Martins' "Mes Oiseaux," costumes by Gilles Mendel/Photo by Paul Kolnik
NYCB Ballet Master in Chief Peter Martins choreographs regularly for the company, but his piece was more memorable for Marc-Andre Dalbavie's staccato-noted, off-kilter score than Martins' staging, which occasionally suffered from technically awkward sequences.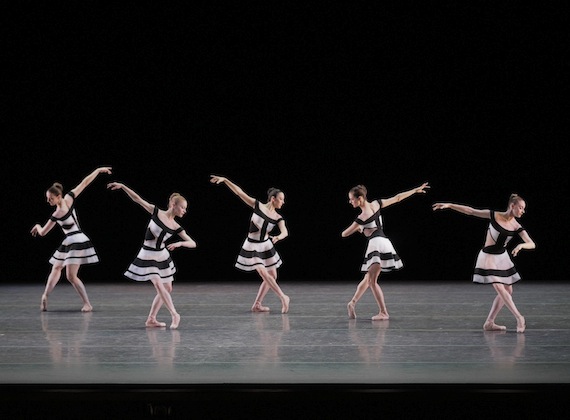 Benjamin Millepied's "Two Hearts," costumes by Rodarte/Photo by Paul Kolnik
Millepied's "Two Hearts" followed and swiftly upstaged Martins. In Millepied's staging, you could see an artist who understands how emotions should move, though the exact emotion he's going for here is harder to pinpoint. Biggest crowd pleaser: a series of playful freeze frames by female principal Tiler Peck. Biggest crowd confuser: singer Dawn Landes, whose voice abruptly floated into the theater, singing folk ballad "Lord Thomas and Fair Ellender" over the finale. Using vocals was a risky move, and an idea we'd welcome again from the Millepied/Muhly duo. But ultimately, it felt painfully out of place here.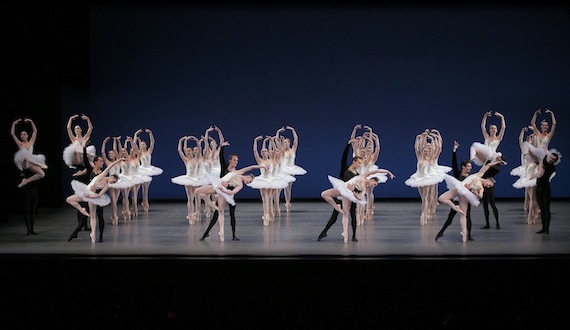 George Balanchine, costumes by Marc Happel and Swarovski/Photo by Paul Kolnik
The gala's final act, a revival of George Balanchine's "Symphony in C" (a NYCB staple), ended things on a more traditional, tutu-ed note. It was the most lighthearted ballet of the evening, with the dancers holding their wide smiles, yet inviting us to look more at their fancy footwork than their faces. The 46 dancers left the audience on a breathless note, collectively glittering in more than 105,000 Swarovski (one of the gala's sponsors) crystals and stones.
When the program closed at about 9:10 p.m. was also when the evening really began. A few blocks down, Bill Cunningham could be seen whizzing toward the theater on his bike, right on time to document the real color in the room -- the more important members of the audience who stayed to dine.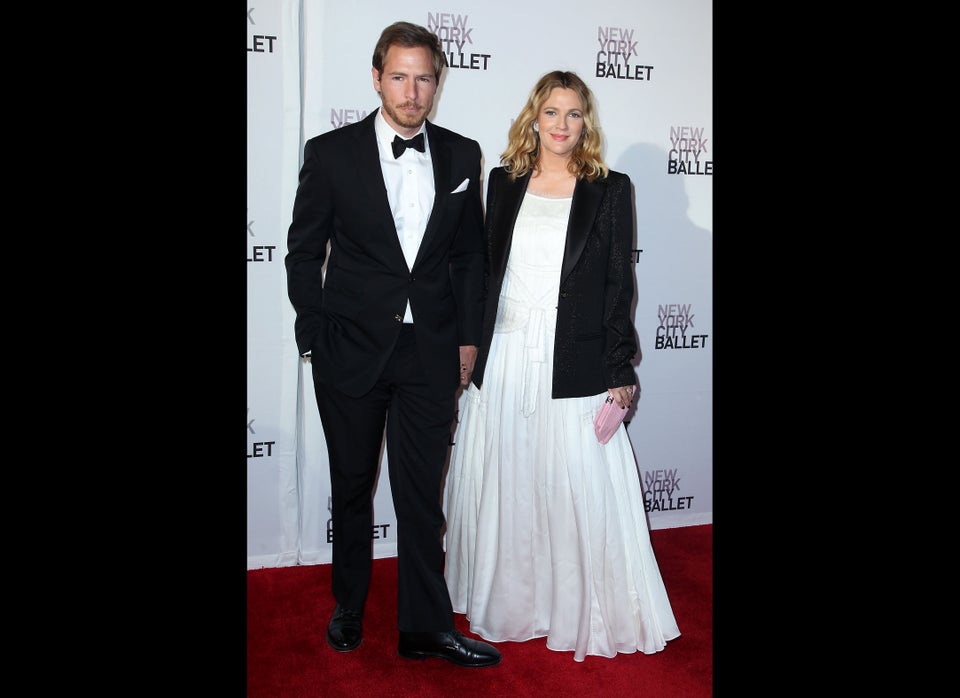 NYCB Spring Gala
Related
Popular in the Community