When the lights went out on August 14, 2013--less than two years after the September 11th attacks--New Yorkers initially feared terrorism. Their concerns were assuaged when Mayor Michael Bloomberg announced that the blackout was actually caused by a massive power outage sweeping across the Northeast.
Old power lines, summer heat, overgrown trees, outdated equipment, and human error had all combined for one of the largest outages in history. 50 million people in the U.S. and Canada were without power.
And lastly, what were you during during the 2003 blackout? Tell us in the comments section below.
Related
Before You Go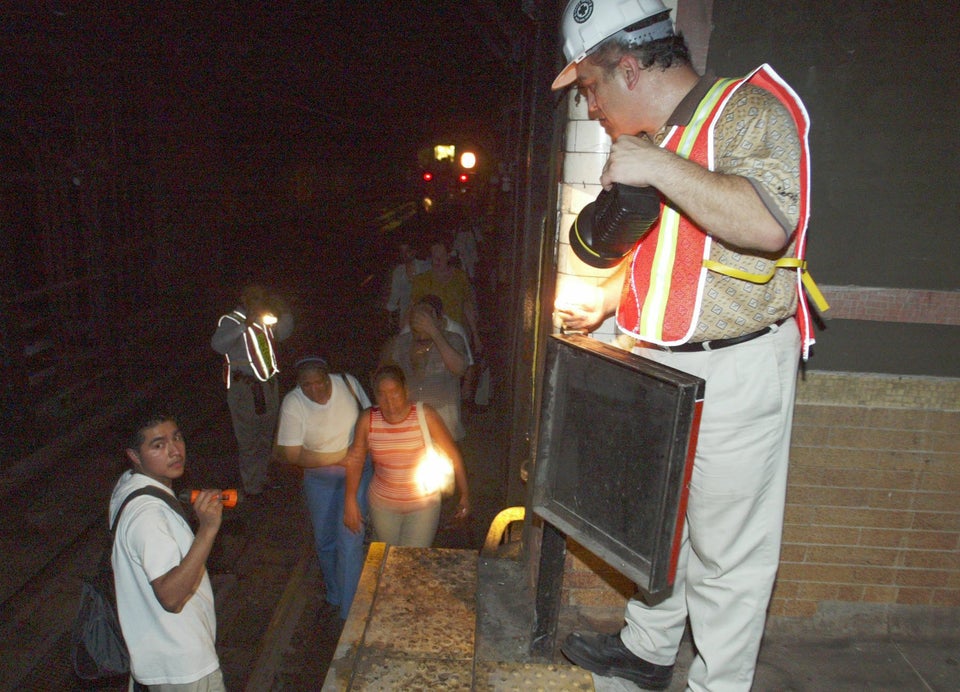 The 2003 New York City Blackout
Popular in the Community