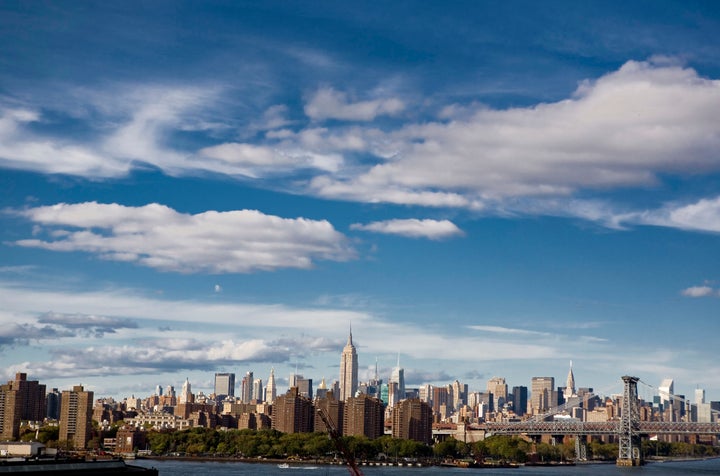 An early draft of New York City's landmark bill to cut climate-changing pollution from big buildings threatens to trigger rent hikes that could fracture the fragile alliance backing the legislation and upend a historic effort to shrink the carbon footprint of the nation's largest city.
The draft proposal ramps up the timeline for slashing emissions over the next 12 years, but critics say it abandons the special protections for New York's dwindling stock of rent-stabilized apartments that were set out in August under a first-of-its-kind agreement between the city's real estate lobby and affordable housing advocates.
The agreement laid out a policy framework both industry groups and activists promised to back in a bill and established a united front to support legislation to reduce the carbon dioxide spewed when heating and powering buildings by 80 percent by 2050. Adopting such a policy to decrease New York's top source of climate pollution would set a new standard for big cities around the world.
HuffPost obtained a copy of the draft from a source who requested anonymity because they were not authorized to share the 10-page bill.
Under the current draft language, the bill could force owners of older rent-stabilized buildings to make expensive retrofits that qualify as "major capital improvements" ― costs landlords can pass on to tenants in rent increases of up to 6 percent a year. The original agreement called for mandating "low-cost, energy-saving measures that don't qualify" as major capital investments for rent-stabilized buildings.
As an alternative, the draft legislation allows for those landlords to buy at least 40 percent of the building's power from renewable energy ― a confusing and potentially costly loophole given that residential buildings primarily use fossil fuels for heating, not electricity.
"That would lead to rent increases for regulated tenants," said Ellen Davidson, a housing lawyer at New York's Legal Aid Society.
Landlords who violate the rules would face fines of up to $268 per square foot of the building ― totaling $6.7 million for a 25,000-square-foot building, the minimum size affected by the regulation.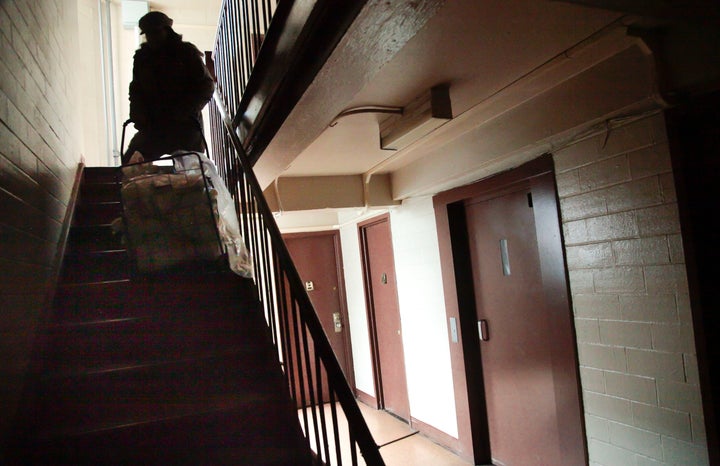 The bill is only a first draft and is expected to change dramatically before it's introduced. City Councilman Costa Constantinides, the Queens legislator spearheading the bill, declined to comment. So did the Urban Green Council, a nonprofit linked to the U.S. Green Building Council that negotiated and published the initial framework agreement in August.
Juan Soto, a spokesman for Council Speaker Corey Johnson, said the council "spent a significant amount of time working with stakeholders on this issue and continue to process their feedback."
"The Council is still working on this bill," he said in an email Friday evening. "To report on early incarnations of legislation is both premature and irresponsible."
But the draft's lack of protections for rent-stabilized buildings raises red flags in a city where housing costs are already so high the homeless population surged to 76,000 last year, more than in any other city in the United States.
"Legislation that would cause rent hikes in rent-regulated housing through energy efficiency standards pits affordability in a city with an enormous homelessness crisis against climate pollution reductions," said Pete Sikora, a senior adviser to the grassroots nonprofit New York Communities for Change. "There would be an enormous backlash against legislation that put people out of their homes."
The state rent regulations that allow for rent hikes to match major capital investments and energy costs are slated to expire next year. If Democrats retake the state Senate in Tuesday's election, a new majority in both houses of New York's legislature could pass progressive new regulations to protect the state's remaining 1 million rent-stabilized units. New York City, where the vast majority of those apartments are located, lost more than 284,000 stabilized units between 1994 and 2016, according to Rent Guidelines Board data cited by the real estate site Curbed New York.
But that could take years, and city lawmakers are eager to pass legislation to cut building emissions in the coming months.
"There would be an enormous backlash against legislation that put people out of their homes."
Mayor Bill de Blasio (D) twice tried to mandate emissions cuts from privately owned buildings, first in 2016 and then again in 2017. But the plans went nowhere. In September 2017, the mayor released his second, more-detailed plan without coordinating with his usual environmental allies on the City Council, angering legislators who were drafting their own bills to cut emissions. They refused to back de Blasio's proposal.
But de Blasio and Johnson signaled in August that they would support a bill based on the recommendations in the agreement brokered by the Urban Green Council.
Such legislation would make New York City the leader for municipal emissions reductions at a time when policymakers are scrambling to cut climate pollution in the decade ahead. The United Nations issued a devastating report last month warning that world governments must halve emissions over the next 12 years to avoid cataclysmic global warming. Even then, the researchers found that technologies that remove carbon dioxide from the atmosphere are required to keep warming within 2.3 degrees Fahrenheit, beyond which scientists forecast many densely populated areas ― particularly coastal cities like New York ― will become far less inhabitable.
In January, de Blasio announced a city lawsuit against five major oil companies over infrastructure damage from climate change and unveiled plans to divest roughly $5 billion in fossil fuel investments from the city's five pension plans. Other cities quickly followed suit, and, in July, Rhode Island became the first state to sue big oil firms. Late last month, New York state's Attorney General Barbara Underwood filed a lawsuit against Exxon Mobil Corp., accusing the country's biggest oil firm of defrauding investors by hiding the financial risks posed by climate change.
"The low-hanging fruit is gone," Constantinides, who leads the city council's Committee on Environmental Protection, said at a press conference in August on the steps of City Hall. "If we are going to make a real impact on climate change, it's going to be on buildings."
Support HuffPost
The Stakes Have Never Been Higher
Before You Go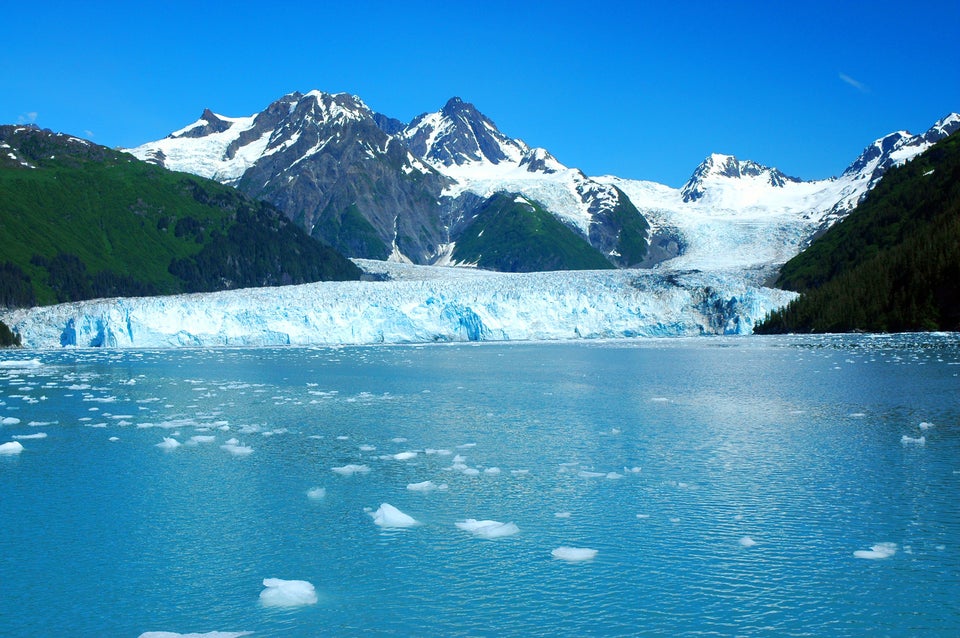 Climate Change: Ten Beautiful Places Under Threat
Popular in the Community