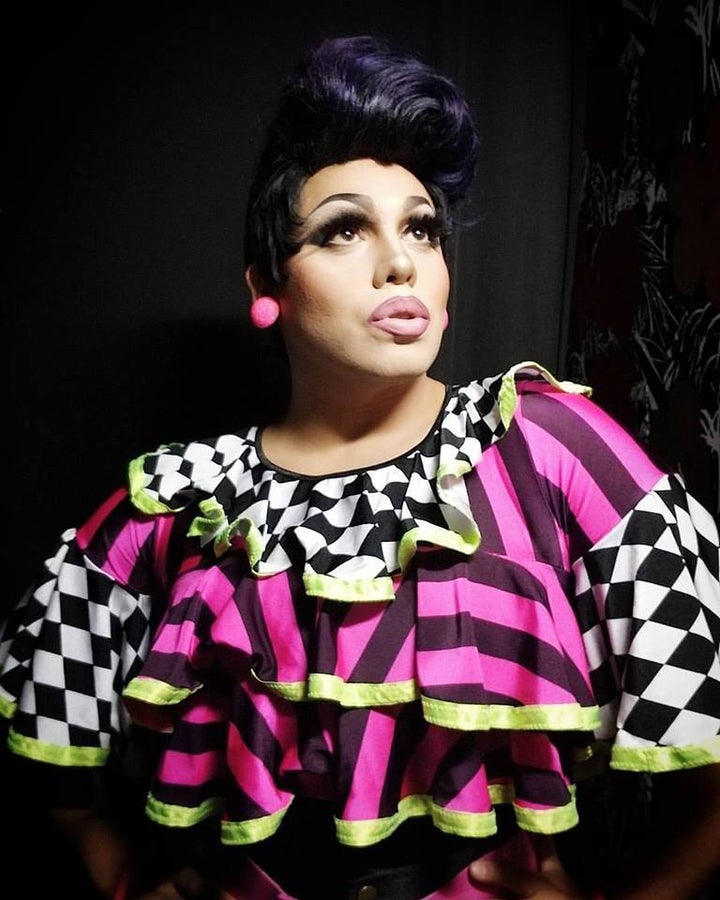 In terms of uniqueness in the world of New York City's drag world, there is simply only one Pixie Aventura. From her uber creative performance choices to her show stopping performances on Fire Island, Aventura is the quintessential drag performer and the ultimate pro. What other kind of performer could take on two "Bravo-lebrities" during a show at New York City's Barracuda that went viral? I sat down to chat with her about her own particular brand of performing and making your own brand in New York City, her thoughts on "RuPaul's Drag Race" and it's influence on the drag community (and the live audiences) as well how we as a community can band together just a little bit better.
For those that have never seen Pixie Aventura on stage, how would you describe your performance style and "drag" as a whole? I am definitely a high energy performer, and we're not talking about one number- its more like a two hour non stop show. How I do it?-I don't know. My style of drag is a combination of school showgirl fantasy meets pop star diva with a touch of silver screen goddess.
You are known to perform some real dance floor stompers, and also some super unique mixes. How do you choose your material? Any favorites that really stand out? You are right, I definitely don't do the norm for the most part. I like to perform things that inspire me, not the kind of material that's top forty, or just released. Once I have inspiration, I do a lot of research, as far as if it's a mix or a specific look. Numbers that have stood out are my Halloween Number at Bob's Blood Bath last year, my "E.T-Alien" number, Voodoo Pussy Mix, and Carrie Manolakos cover of Radiohead's "Creep".
How did Pixie Aventura get her start in the extremely competitive New York City drag scene? I started out right before what I call the "Drag Race" Boom, officially 2011 in the city, but I had started in college- 2005- as a part of an annual fundraiser. During my time in New York City, I feel there was still space for all drag queens before everyone decided to drag out. My big intro to the scene was at Tranimal at POSH. I won my season which led to my hiring at Industry and Barracuda.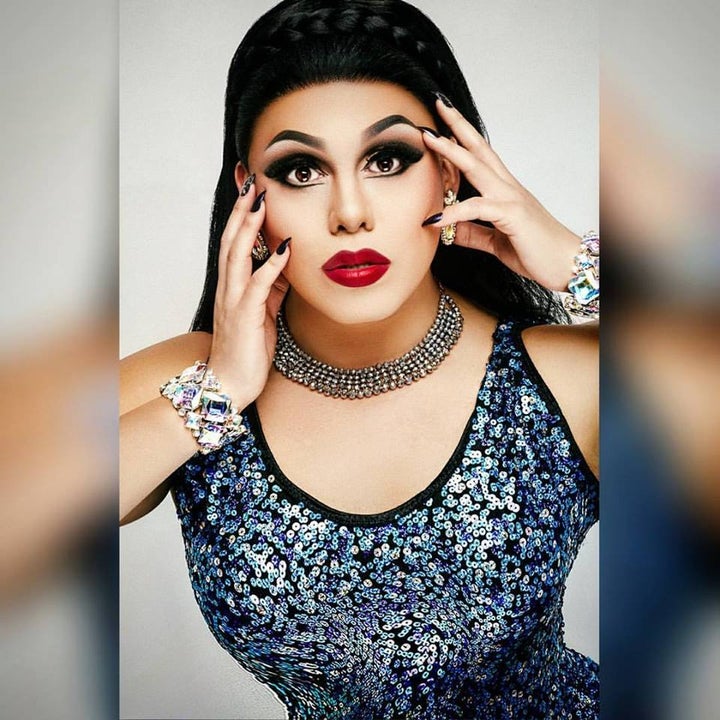 It's so hard to stand out in New York City and in drag; how have you carved out your own niche? Definitely being unique and working hard. I have treated my drag career like an acting Career. It hasn't been for the partying, but for the performance platform. It now has shifted towards a platform of community service as well. Even though its through performance, a lot can be done through humor.
What are some of your career highlights so far? Performing at Pines Party 2015- Having that many people cheering me on was incredible. Broadway Bares 2016- I fell in love again with the Theatre Community that I had I felt I didn't belong to. My solo show at Fire Island Ice Palace- This being my second year, I can still say the audience spoils me, which is ironic because I feel an audience should always be supportive but we know its always a fact. It feels like all the hard work has finally paid off to perform on that stage.My solo show at Barracuda- This show has been an on going struggle because it forced to become the emcee that I am today. Going in was always a test of character in the beginning; It was either a small audience or worse, an inattentive audience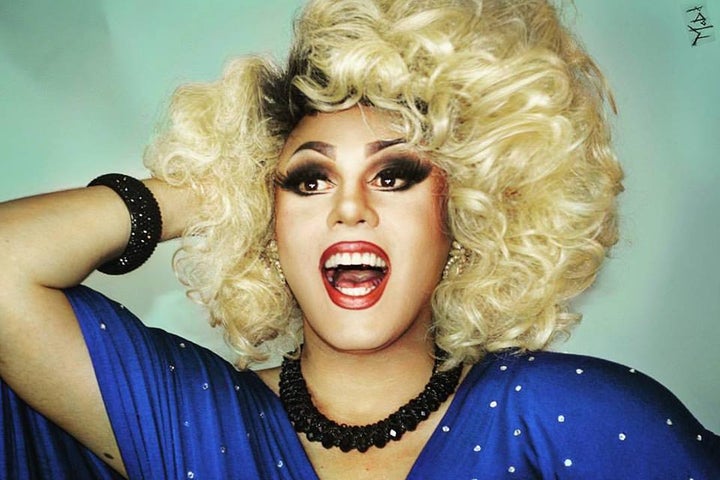 What is left that you want to achieve as Pixie Aventura? Any aspirations to be on "RuPaul's Drag Race" perhaps? There is so much more for me as an artist to accomplish, even things I can't foresee at the moment. I definitely have plans to do some special projects that I have in mind. I do find it interesting at how "RuPaul's Drag Race" has become the norm for achievement in this career track. I have done a lot of thinking in regards to the show, but I never find a strong enough reason to go on there. I've never done anything I haven't been 100% on board with, which is why I haven't. Up to now I've created my path beyond being a drag queen-I'm going to continue on that.
Speaking of "Drag Race", several New York City girls have snatched the crown and gone all the way. How do you think the show as a whole has been for the drag community? The show in general has been a great platform to launch drag as a true art form. It has given exposure to the community in a very public setting, giving a chance for people to watch that perhaps would of never encountered it. At the same time there is the negative side - audiences having a sense of expertise over what drag is. You can try to categorize it, but there's no definition. In fact, its ironic trying to define something that's supposed to break all rules. With that mindset, unfortunately comes unnecessary judgement and pointless critique.
Ok once and for all-give me the definitive scoop on the legendary night with former "Real Housewives of Beverly Hills" star Brandi Glanville @ Barracuda. You went viral girl! There's not one moment when I thought that night would go viral. Ironically, the incident had nothing to do with Brandi Glanville. Yes there's a video of me stepping over her, but that was tame for what came after. The real issue was Sophie Stanbury of "Ladies of London", but because of her not having any validity here- they focused on Brandi. There's a private video of me stopping the show and blowing up because I had enough. Her constant berating of the stage and calling attention to herself when the packed house was literally telling her to sit down was what made me shut it down. There seems to be a lack of respect when it comes drag queens performing. Like some people see it as something laughable with no substance; WRONG! We work very hard to what do. I don't go to your job and treat you like something beneath me, I demand the same.
What do you do when Pixie Aventura is not on stage? Most of the time is preparing for the next project or the show that night. There's hardly a day that I don't do something for Pixie. When vacations come, I truly try to stay away from everything, including social media. I love hanging out with my close knit of friends, and I try to stay away from the night scene, but its usually the place my friends wanna go.
The gay community has had a very trying year and politically things are very dark. What do you think are the biggest issues facing our community and what do you see as your part in helping to address them? Truly, the tearing down of our very own community. I say this in my shows all the time. Our community is innately very sexual, but we forget acknowledging those we are "not interested in". You see two people standing next to each other, ordering a drink, and they never say hello to each other. It doesn't have to be sexual, just a sensible "hey girl, how u doing?" People are stuck on Grindr, and Scruff at a bar. THE BAR WAS MADE TO TALK OTHER PEOPLE. By being "more communicated" we're losing the art of conversation. That goes beyond the gay community, truly.
What does "pride" mean to you? Pride to me is the ability of expressing one's complete self. Using all the colors in the crayon box, to say this is me. Letting no one belittle you because they do not understand or agree with who you are.
Most importantly'-where can people see you perform?! Sunday- Barracuda "Pixie's Big Adventure" Monday- Fire Island Ice Palace- "The Pixie Aventura Show" Tuesday- Hardware "Drag Swap" Wednesday- Therapy "The Help" Friday- The Laurie Beechman Theatre "Distorted Diznee"
https://www.instagram.com/pixieaventura
Popular in the Community