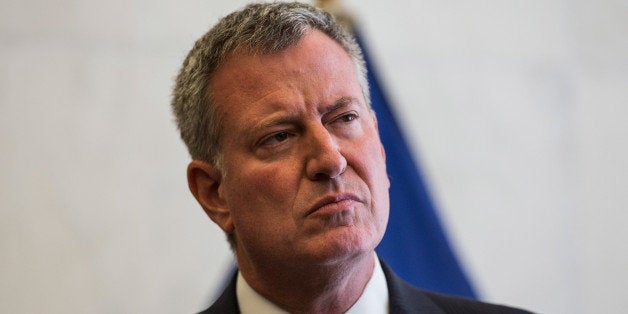 Three years ago, police officers in Seattle took a chance on a radical and unprecedented approach to the city's drug problem: They stopped automatically locking up everyone arrested for drugs and, instead, began referring addicted people to social workers, who provided them with free apartments, referrals to psychiatrists and anything else they needed to get off the streets and off drugs.
This week, New York City announced a plan to adopt a similar strategy -- a change that could have huge reverberations around the country, proponents of Seattle's approach say. New York, after all, is the nation's media capital and home to more than 10 times as many people as Seattle.

But after news of the plan broke on Monday, supporters of the Seattle program noticed that the New York plan lacks many of the key attributes that made the original experiment so innovative.
Gabriel Sayegh, director of the New York state office of the national Drug Policy Alliance, said that if the city program turns out to be as limited as it appears, "that would not be a step forward for New York. It would be an incredible step backward."
The main difference is that Seattle offers its program to people arrested for heroin, crack and all other drugs, while New York will apparently offer its version only to those facing what are known as "violation infractions."
Hanging out in a park after closing time qualifies as a violation infraction. So does drinking beer on a stoop or grilling on a sidewalk. Heroin possession does not, however. Neither does crack possession, smoking marijuana in public or any other crime involving illegal drugs, with one exception -- possessing pot "in private," an act that, by its very nature, rarely attracts the attention of the authorities.
"You can get arrested for it, but it takes a lot of work and planning," said New York defense attorney Ron Kuby of the latter crime. "You pretty much have to light up a joint inside of the bar that's hosting the inspector's retirement party."
A spokeswoman for the New York City Department of Health and Mental Hygiene, which is overseeing the plan, said no one was available for an interview, but she confirmed that New York is only "targeting individuals facing violation infractions."
That's sure to disappoint anyone who hopes that Mayor Bill de Blasio, a progressive leader with a national profile, will finally end the city's practice of throwing people in jail for low-level drug offenses. More than 50,000 people were arrested for drugs in New York last year, most of them for acts involving marijuana.
"The de Blasio folks have these interesting ideas about how to try to move away from get-tough law enforcement, but this is a pretty weak step," said Alex Vitale, a sociology professor at Brooklyn College who studies the city's police practices.
Critics point to another key difference between the New York and Seattle programs: In Seattle, drug offenders face a harsh alternative if they don't sign up for the program -- three weeks in jail on average, according to an analysis by the county government.
By contrast, New Yorkers arrested for drinking on the stoop and other violation infractions currently face only about a day in jail -- and that's if they lack ID or provide the police with some other justification for keeping them off the streets. In fact, the police don't have to arrest people for these offenses at all. As long as someone isn't causing a public disturbance, the cops will often just write up a ticket.
"There's an easy way for police to keep these people out of jail," said Sayegh, "and that's not to make that arrest."
Although there's no conclusive data yet on the Seattle program's effectiveness, the effort has helped dozens gain access to services that can temper the effects of addiction, according to records provided by the program for an in-depth Huffington Post investigation. Santa Fe, New Mexico, now offers a version to people arrested for opiates, and many other cities, from Houston to Denver, have sent representatives to Seattle to take notes.
It's unclear whether New York plans to start small and expand its own version later. Such a move could do much to quiet the critics, but for now, reformers are scratching their heads over why the city doesn't intend to offer this "incarceration alternative" to people actually facing incarceration, especially those arrested for drug crimes.
"None of this actually makes any sense," Kuby said.
Before You Go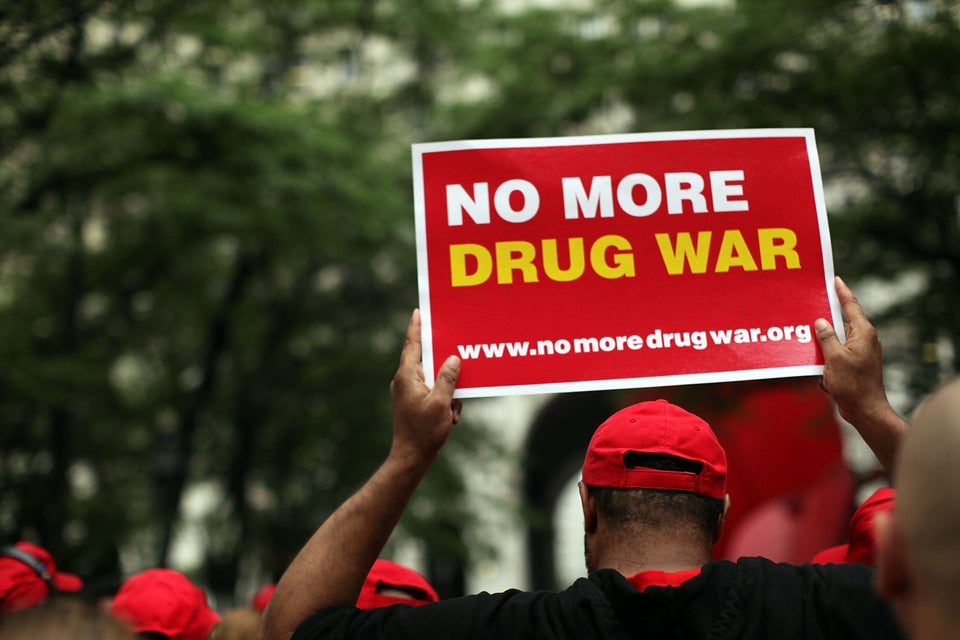 27 Reasons Why The U.S. Shouldn't Lead The War On Drugs
Popular in the Community