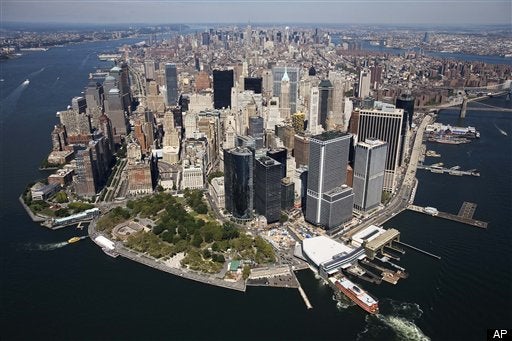 This morning, the New York City Council will hold an executive budget hearing on the New York City Economic Development Corporation, whose stated mission is to "make the city stronger" by "leveraging the City's assets to drive growth, create jobs and improve quality of life." As the Progressive Caucus of the City Council, a group of Council Members formed in 2009 that prioritizes smart and just economic policy, we are concerned that the EDC is not fulfilling their mandate.
The EDC aims to incentivize economic development in part through administering the New York City Industrial Development Agency (NYCIDA), a public benefit corporation that helps companies locating or relocating within New York City undertake capital expansions or expand their existing operations in the City. The NYCIDA does this through subsidies, paid for by taxpayer dollars, and by giving companies a significant break on property taxes by offering payments in lieu of taxes (PILOT). In exchange for vast public subsidies and tax breaks, these companies agree to meet certain job creation targets.
Unfortunately, however, a lack of accountability and transparency has mired the process. New York City Comptroller John Liu released an audit of the NYCIDA's project financing, evaluation and monitoring process in March of this year. This evaluation of the NYCIDA's projects from FY 2009 found that of the $497 million in tax breaks that 576 companies received under the IDA's supervision, more than half -- $318 million -- went to 334 companies that failed to meet their job retention and creation obligations[1]. The audit uncovered a systemic failure by the NYCIDA to thoroughly evaluate the financial data and operational sustainability of companies slated to receive public subsidies. Furthermore, the NYCIDA failed to actively monitor companies once they had received the subsidies, often neglecting to even make regular site visits. And when companies failed to reach their promised job creation targets, the EDC passed up opportunities to take back unearned subsidies.
The Bloomberg administration, when confronted with these oversights, claims that the majority of these deals were made under Giuliani and included tight restrictions on clawbacks of subsidies if terms are not met. While it's true that New York City continues to suffer the consequences of bad economic development deals from the 1990's with the likes of JPMorgan Chase, AIG and Citigroup (who owe taxpayers thousands of jobs to this day), many of the deals under scrutiny were made in the last decade under Bloomberg. An analysis of the 30 biggest government-subsidized deals over the last decade shows that New York City is owed approximately 45,000 jobs in exchange for millions in public funds given to corporations and big banks. Bank of America and Merrill Lynch, for example, which has received upwards of $61 million in public assistance, owes New Yorkers an estimated 7,000 jobs[2].
And let's be clear: just because a company is creating jobs does not mean they are contributing to the economic development of the neighborhoods we represent. While it's impossible to provide comprehensive data about the types of jobs created, given the lack of transparency and limited reporting requirements, a recent study by Good Jobs NY, the Fiscal Policy Institute, and the National Employment Law Project found that often companies receiving public subsidies are creating poverty-wage jobs in exchange[3]. The report looked at three recent large subsidized commercial projects: the Bronx Gateway Mall, Fresh Direct, and Yankee Stadium. None of these projects, which have received millions in taxpayer dollars, are paying workers a living wage. To this end, recent legislation passed by the City Council would require that many companies receiving direct subsidies pay a living wage, and expand the reporting requirements to include information about the wages of jobs being created in exchange for subsidies. However, Mayor Bloomberg has pledged to veto this or any legislative effort to connect fair wages for workers with public subsidies for corporations.
At a time when the New York City Council is grappling with a budget that proposes cuts to child care, youth programs, senior services, homeless shelters, parks and libraries -- to name a few -- the handouts given to corporations and big banks with little accountability or transparency are appalling. We are calling for thorough evaluations of companies receiving public funds, consistent oversight once these companies have received subsidies, real accountability if job creation targets are not met, and standards for the quality of jobs created in exchange for public funds. We must set our priorities straight and demand a fair and effective process for economic development in our city -- only then will we truly be able to make the city stronger.
[2] Data taken from New York City Economic Development Corporation Annual Investment Projects Report persuant to Local Law 62, fiscal year 2011; Annual Report for New York City Industrial Development Agency through the Public Authorities Reporting Information System (PARIS)
Related
Popular in the Community