This weekend is the last hurrah for the 2010 holiday break. We know you've got plans for New Years Eve (and if you don't check out our suggestions here) but what about the rest of the weekend?
Check out our picks: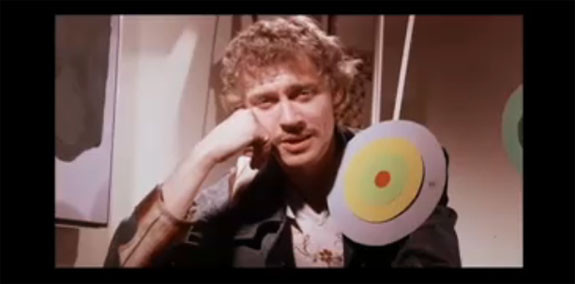 Friday, December 31
The Lollipop Girls in Hard Candy In 3-D
Where: Sunshine Cinema, 143 East Houston Street, New York
When: Midnight
Price: $9-$13
What's better than a hilarious 1970s camp movie that combines naughtiness and a candy factory all in 3-D? Sponsored by The Village Voice and WNYU, The Lollipop Girls is an X-rated way to ring in the New Year with a solid dose of silliness.
Bring The Kids At Barrio Restaurant in Park Slope
Where: Barrio Restaurant, 210 7th Avenue at 3rd Street, Brooklyn; (718) 965-4000
When: 2pm-8pm Kids Buffet, 10pm-2am Open Bar
Price: $10 Kids Buffet, $40 Open Bar
You don't need to leave the kids out this New Year's Eve at Barrio Restaurant in Brooklyn. For $10 they can go back as many times as they want to the delicious Mexican buffet with the restaurants signature (and addictive) soft taquitos. For Mom and Dad (or anyone interested in a side of guac with their NYE champagne), the restaurant will have both free flowing later in the evening. Step out at midnight and check out the nearby fireworks at Grand Army Plaza.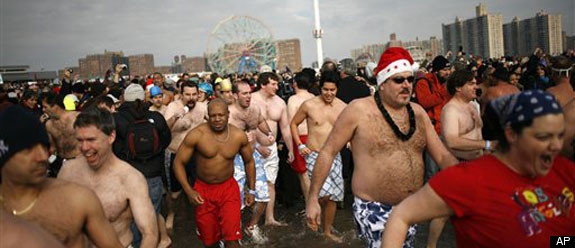 Saturday, January 1

37th Annual New Year's Day Marathon Poetry Reading
Where: The Poetry Project at St. Mark's Church, 131 East 10th Street at Second Ave, New York
When: 2pm
Tickets: $20
Spend your New Year's Day celebrating the art of poetry with countless performers including Patti Smith, Phillip Glass and Suzanne Vega in this marathon reading. Poets have two minutes each and musical performers have five minutes.
Dark Matters: The Alternative New Year's Day Spoken Word/Performance Extravaganza
Where: Bowery Poetry Club, 308 Bowery between Bleecker and E Houston Streets, New York
When: 2pm
Tickets: FREE
If you are looking for some free spoken word poetry in 2011 then this is the event for you. An all day event, over 150 artists will be participating in readings as well as music and dance performances. Bring canned goods or paperback books to donate to Urban Pathways and Books Through Bars.
Coney Island's Polar Bear Club Swim
Where: Brooklyn Boardwalk at Stillwell Avenue; (917) 533-3568
When: 1pm
Join the oldest "winter bathing organization" or what we like to think of as the oldest group of "crazy pneumonia-catching swimmers" in their annual New Year's Day swim. Wash away the mistakes of 2010 (or freeze them away) and welcome 2011 with a brisk athletic event. Think if you participate you've already faced your biggest challenge of 2011 and it wasn't that bad, right?
Love Corners with HiChristina
Where: Multiple Locations
When: 3pm
The zany duo Christina Ewald and Fritz Donnelly are hosting their second annual "Love Corners" gathering this Saturday. Start the New Year by connecting with strangers all across the world who are coming together and holding hands. Wear something red (a scarf or hat), meet at an assigned intersection and feel the love. We promise we didn't make this up, read a recap of last year here.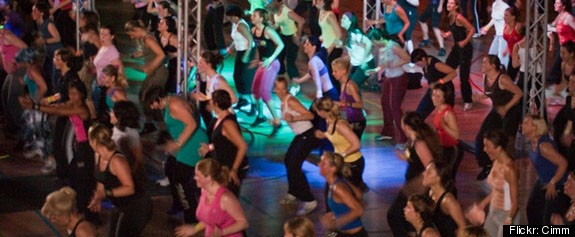 Sunday, January 2
Free Admission At The Brooklyn Museum
Where: Brooklyn Museum, 200 Eastern Parkway, Brooklyn
When: 11am
Tickets: FREE
Target First Saturdays isn't happening this month (it's not like you'll be up and raring to go on Saturday anyways) so the museum is hosting a free day on Sunday. Check out the last day of the Fred Tomaselli exhibit, which features his signature hybrid paintings/collages that use actual prescription pills and hallucinogenic plants to emphasize his out of the ordinary work.
New Year's Fitness Fair
Where: JCC in Manhattan, 334 Amsterdam Avenue, New York City
When: 10am-6pm
Kick-start your 2011 resolutions with this big fitness fair. Try Zumba or boot camp classes, learn some healthy eating tips and speak with trainers about the best ways to accomplish any weight loss goals. Plus you can enter to win a George Forman grill and health club discounts.