Even before the superstorm fueled by Hurricane Sandy has hit New York City in earnest Monday, parts of Manhattan and Brooklyn have experienced flooding.
At a press conference Monday morning, Governor Cuomo said the storm surge in New York is already at Hurricane Irene levels.
The storm surge is the biggest concern for New York City when the storm hits in full force Monday evening. From the Associated Press:
The National Oceanic and Atmospheric Administration's environmental protection chief, Louis Uccellini, called the projected storm surge "the worst-case scenario" for New York City, Long Island and northern New Jersey.

It threatened to swamp parts of lower Manhattan, flood subway tunnels and knock out the underground network of power, phone and high-speed Internet lines that are the lifeblood of America's financial capital.
Water was already spilling onto the Battery Park Esplanade Monday morning and flooding streets in Red Hook, while the polluted water of the Gowanus Canal started to break free of its shores.
And according to the Wall Street Journal, "In the Breezy Point section of the Rockaways, a peninsula in Queens under a mandatory evacuation order, some streets have a few inches of water. The tips of waves are splashing over the seawall onto Beach Channel Drive, a main thoroughfare that runs along Jamaica Bay."
New Yorkers have documented the early flooding on Twitter. Check out some photos below: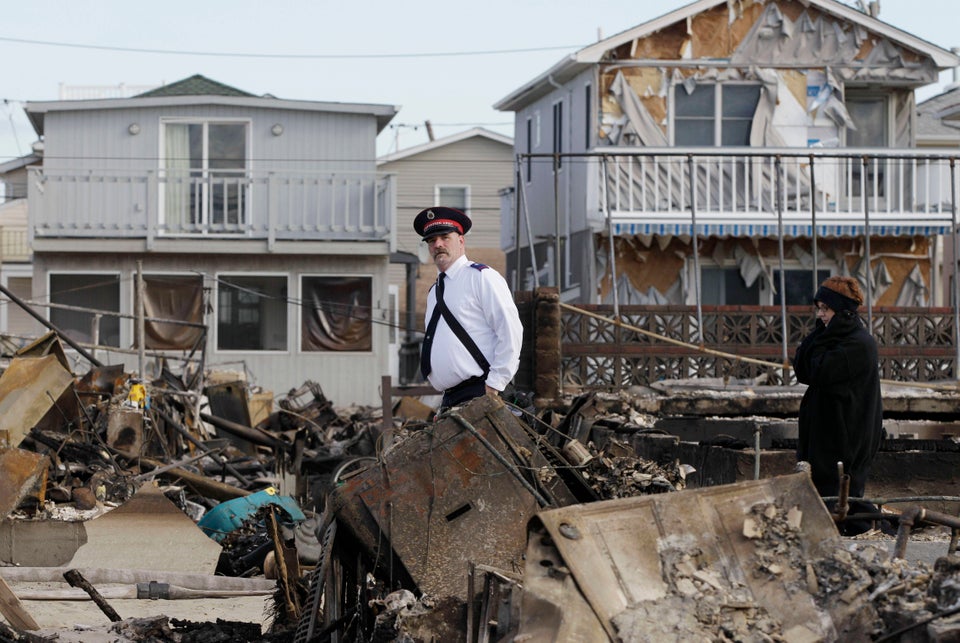 Hurricane Sandy
Related
Popular in the Community