 At a time of bone chilling cold, New York City has gone a full seven days -- from Wednesday to Wednesday -- without a homicide, a statistical anomaly that has helped to pull this year's early killing rate to below where it was during the record-setting 2012.
From Jan. 16 through Jan. 23, the city tallied no homicides, according to NYPD statistics. That remained the case through late Thursday. The last time the city saw a seven-day stretch without a killing was immediately after superstorm Sandy.
NYPD officials are not getting excited about the latest trend, which has homicides 25 percent down from the same period a year ago, because they prefer to look at crime statistics in three-month increments, said spokesman Paul Browne.
"A week is certainly too short a period for any pattern," Browne said. "We have to look over periods of months."
But retired NYPD Det. Sgt. Joseph Giacalone, who is an adjunct professor at John Jay College of Criminal Justice, chalks up the absence of bloodshed in part to the frigid weather.
"The best cop I met was a female and her name was Mother Nature," quipped Giacalone. "The bad weather, the cold weather -- there are less people out on the streets so there is less chance of victimization."
Since Jan. 16, despite a warm weekend, low temperatures have been at or below freezing most days in the city, the National Weather Service said.
Giacalone also thinks better emergency medical treatment in hospitals has helped to keep shooting victims, of which there are nearly 25 percent more this year, from dying of their wounds.
So far in 2013 through Wednesday the city recorded 18 homicides, compared with 25 in 2012, a drop of 25 percent, police said. Last year recorded 418 homicides, the lowest level since John F. Kennedy ran for president in 1960, Commissioner Ray Kelly said recently.
Asked if weather is a major factor in the homicide drop, Browne answered: "Most homicides are outside, so maybe." ___
Distributed by MCT Information Services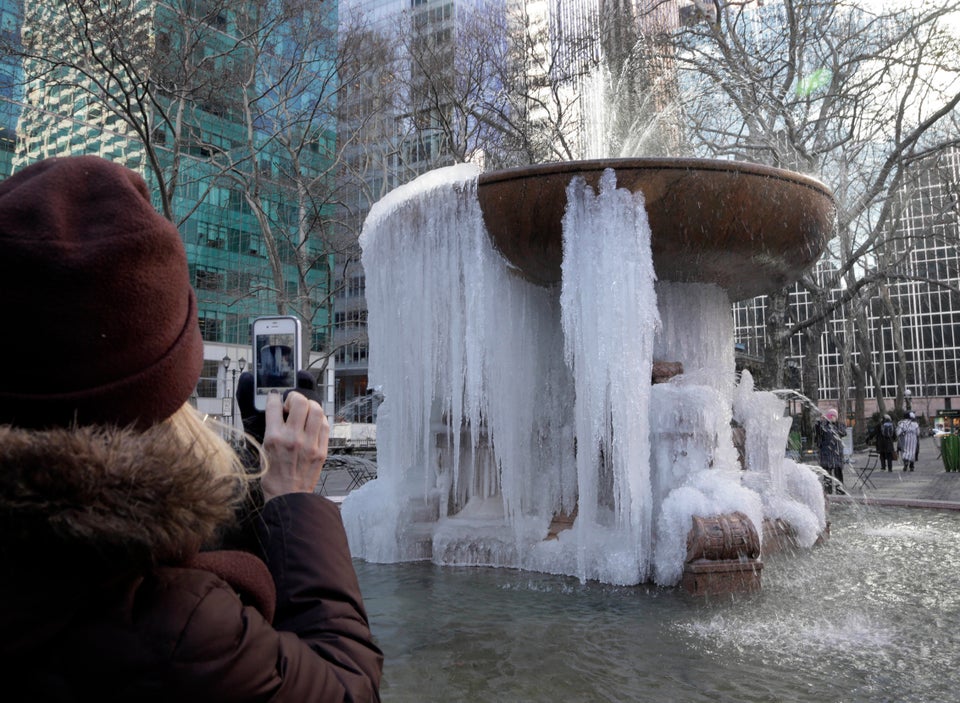 2013 Cold Snap In NYC
Popular in the Community