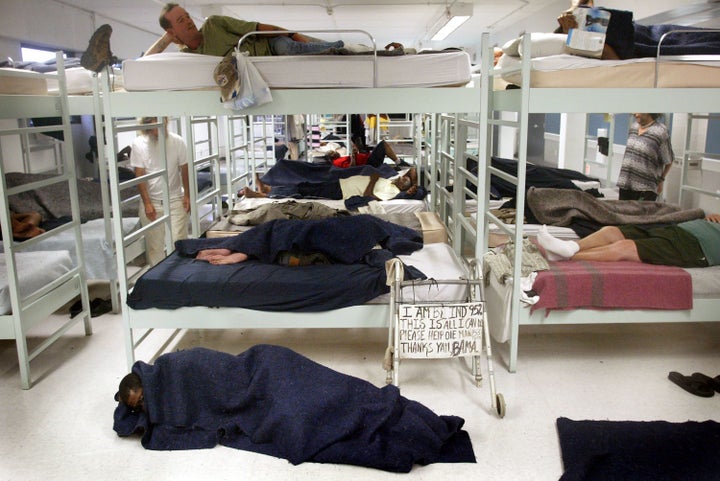 Recent budget cuts to a New York City program that helps families get out of homeless shelters and into apartments have sparked controversy, starting a blame game between the city and the state, and leaving the fate of 15,000 families and their homes up in the air.
The Associated Press reported that the city sent letters to participants in the Department of Homeless Services' Advantage program, informing them that they could no longer expect it to subsidize their housing. The program had assisted homeless families by allowing them to move out of the shelters and work, paying 30 to 40 percent of their income toward rent, with the city paying the remainder (for one to two years) with money from the state.
But without money from the state, the city says that it has no choice but to discontinue the program -- a move that, according to city officials, would force 4,400 families back into the shelter system.
According to the Department of Homeless Services' website, the program's termination is immediate -- new lease signings were halted on Monday, and the site states that "there will be no rent payments by the City on April 1, 2011."
AP quotes Department Commissioner Seth Diamond on how these families will cope:
"It will be difficult, certainly for families, particularly those who recently left shelter, to maintain their apartments," said Diamond. "The premise of the program is it gives people time to grow into their apartments and have their income grow and maintain stability. So that is very troubling and of great concern."
What has ensued since the announcement has been a blame game between the city and state, with the city citing proposed state budget cuts as the reason for the program's cancellation, and opponents accusing the city of gambling its homeless residents' welfare to put pressure on state officials to restore the funds.
The efficacy of the program has also been called into question, with the city and the Coalition for the Homeless (which vowed to sue in court to prevent the city from stopping payments) posting different statistics on the program's success.
Only one thing is clear -- without Advantage in place, the city will have no program to move families out of the shelters, meaning a lot more homeless families needing space in a shelter. Without the program, the city says it anticipates the homeless family population will increase by 51 percent and the city will have to build an additional 70 shelters. According to a blog on the New York Times website, the city may be looking at up to a 66 percent increase in spending on homeless shelters.
Calling all HuffPost superfans!
Sign up for membership to become a founding member and help shape HuffPost's next chapter