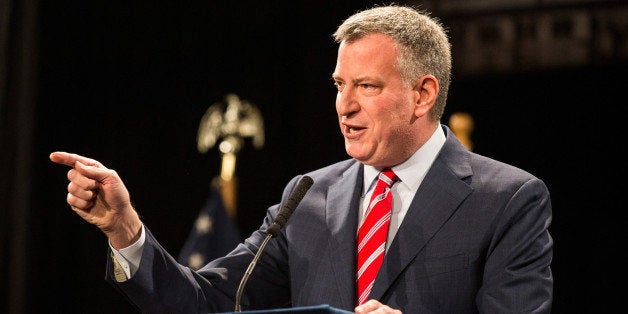 NEW YORK -- New York City Mayor Bill de Blasio (D) announced Tuesday that he will push to have the city's hourly minimum wage jump to $13 by next year -- a steep increase from the $8.75 an hour that the city's lowest-paid workers currently earn.
He also said a proposal by New York Gov. Andrew Cuomo (D) to raise the minimum wage to $11.50 an hour doesn't go far enough to help poor New Yorkers living in one of the nation's most expensive cities.
"The current minimum wage proposal simply doesn't do enough to help New York City," the mayor told the City Council and other assorted city officials during his annual State of the City address on Tuesday. "That's why we will fight to raise New York City's minimum wage to more than $13 per hour in 2016, while indexing the minimum wage, which would bring us to a projected $15 per hour by 2019."

"Why is indexing so important?" the mayor continued. "Because it means that hardworking New Yorkers won't have to wait on new action from Albany just to keep pace with inflation."
"Indexing" the minimum wage would mean ensuring a series of automatic raises, as adjusted for inflation and the cost of living.
De Blasio announced the push for a higher minimum wage as part of an effort to address what he calls the "Tale of Two Cities" -- a widening gap between the city's rich and poor.
"Nothing does more to address income equality than actually raising people's incomes," he said. "It's difficult to overstate the positive impact this would have on working New Yorkers. Even for those that earn more than minimum right now, this action would create an upward pull on wages, an upward pull on opportunity, and an upward pull on our economy."

De Blasio then noted that the founder of Ford Motors, Henry Ford -- who the mayor sarcastically quipped was a "noted left-wing socialist"– wanted "the workers on his assembly line to be able to afford to purchase the cars they worked to build. So he gave them a living wage."

"I assure you, he didn't do it to be charitable; he did it because he knew it was good for business," de Blasio continued. "I'd say it worked out pretty well for old Henry."
New York's minimum wage is set only to increase statewide to $9 an hour this year, while the federal minimum wage remains at $7.25.
If de Blasio were able to successfully get the state legislature to pass his plan, New York City would be the latest in a string of major American cities that have raised their minimum wage. Seattle and San Francisco have passed laws to raise their minimum wages to $15 an hour, Chicago will raise its minimum wage to $13 an hour, and in Washington, D.C., the minimum wage will climb to $11.50 an hour.
Earlier this month, Cuomo announced during his State of the State speech that he'd push to increase the state's minimum wage to $10.50 an hour, while providing an $11.50 minimum wage in the five boroughs of New York City, where there's a higher cost of living.
"The New York City market is arguably the most expensive in the United States of America, and it is a much more expensive market than other parts of the state, so it makes sense to me to have a two-tiered minimum wage," the governor said at the time.
Cuomo's office did not immediately respond to a request for comment on the mayor's proposal.
Before You Go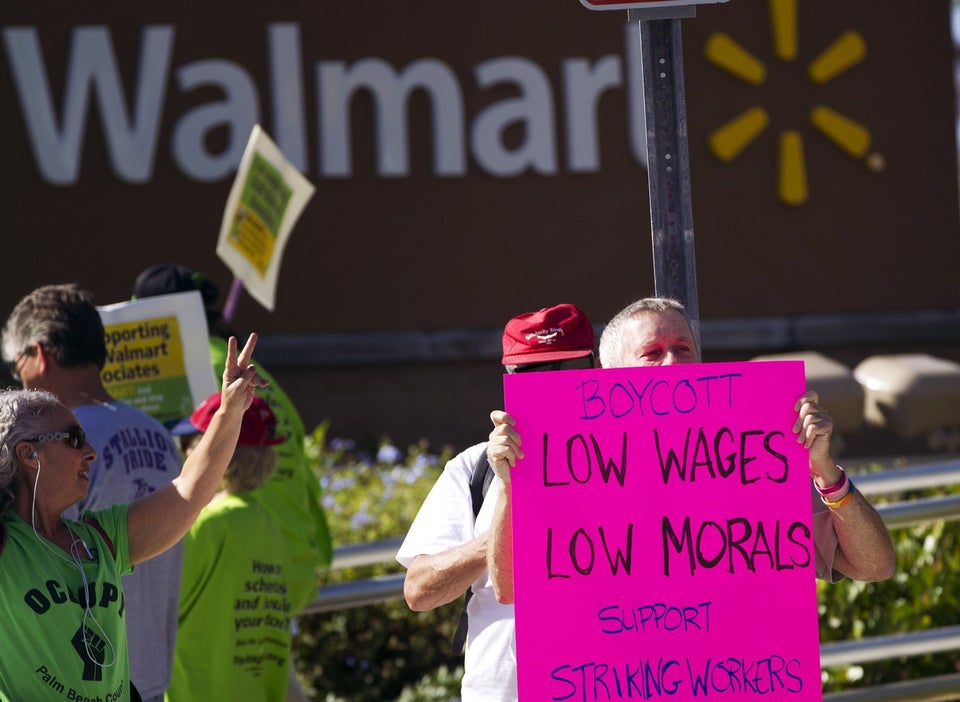 What Minimum Wage Haters Won't Say
Popular in the Community