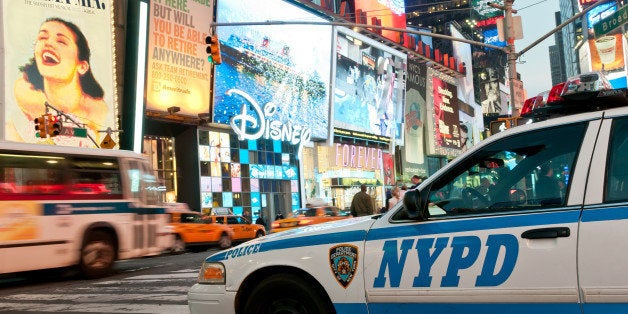 Newsday reports that, if the current average holds till the end of the year, New York's murder rate could dip back to levels not seen since the 1950s.
As of September 25th, the city recorded 240 murders this year, compared to the 327 murders totaled the same time in 2012.
There were 418 murders total in New York City in 2012, a low number not seen since the '60s.
Police Commissioner Ray Kelly cited the NYPD's controversial stop and frisk policies as a primary factor in the dip.
"Stop and frisk, believe me, that is one aspect of what we do, we have a whole complex array of tactics and strategies that we use," Kelly said.
The NYPD's use of stop and frisk has come under intense scrutiny and was recently declared unconstitutional by a federal judge for unfairly targeting minorities in New York City. The New York City Council also passed two bills last month aimed at reining in the police tactic.
This election season, stop and frisk and the city's crime tactics have emerged as a leading issue among city voters.

Related
Popular in the Community