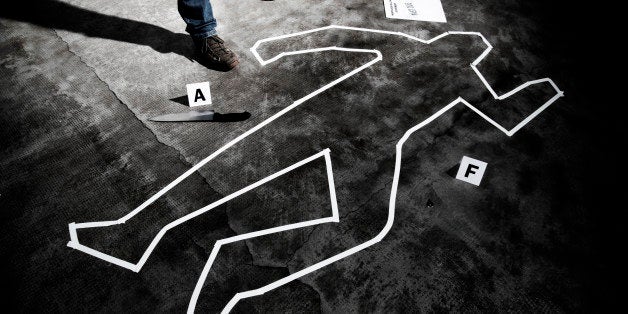 Jan 1 (Reuters) - Murders in New York fell to 328 in 2014, the fewest since the New York Police Department started keeping reliable numbers in 1963, the New York Times reported on Thursday.
The biggest U.S. city, once notorious for high crime, had 328 killings last year, the newspaper said, citing police statistics. The figure is the lowest since at least 1963, when the police department began collecting reliable statistics, and is part of a decades-long fall in U.S. crime.
Reports of major crimes in New York City fell to 105,428 through Dec. 28, from 110,728 in the same period in 2013. Murders are down 85 percent from their peak in 1990, the Times said.
The New York Police Department did not have full-year crime statistics immediately available. Online police data showed 315 murders through Dec. 21, down from 328 for the same period the year before.
Among other big U.S. cities in 2014, Chicago had the lowest number of murders since 1965 and the lowest overall crime rate since 1972, the Chicago Police Department said in a statement.
In Philadelphia, violent crime was down 7 percent from 2013 through Dec. 21, though murders were slightly higher, police data showed. Los Angeles had a 12.3 percent upturn in violent crime through Dec. 27, according to the police website.
New York recorded its first murder of 2015 when a 26-year-old man was shot in the Bronx borough, a police spokesman said.
The Times said police chalked up their success in 2014, in part, to a greater focus on the small number of people responsible for most offenses.
The report came after a week during which Mayor Bill de Blasio has been struggling to mend a serious rift between City Hall and the country's biggest police force. (Reporting by Ian Simpson; Editing by David Gregorio)

Related
Popular in the Community