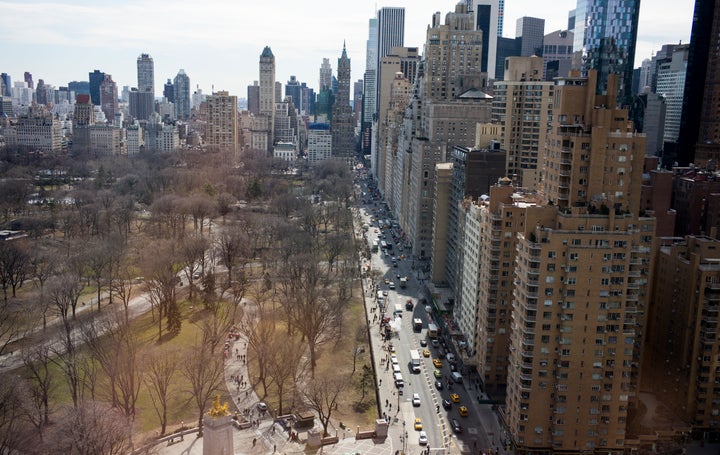 Here's more evidence that New York City is unaffordable for most people -- but that they'll probably keep living there anyway.
By contrast, forty-nine percent of all New Yorkers surveyed said they were "living comfortably" or "doing alright."
There's one likely contender, though: rent.
More than half of NYC households are considered rent-burdened, meaning they spend 30 percent or more of their income on rent alone, more than what's considered affordable by official standards.
Some are doing much worse -- 17 percent of New Yorkers who were questioned for the Siena poll said there was a time in the past year when they didn't have enough money for shelter.
Still, when asked whether New York is the greatest city in the world, two-thirds of residents said yes, suggesting that the allure of the city and the economic opportunities it offers will keep people there despite hardships.
Many consider high rents a valid tradeoff for New York City's cultural offerings and robust economy. Yet earnings aren't keeping up with the cost of living.  Median gross rent went up 2.9 percent between 2013 and 2014, while median renter household income actually fell less than a percentage point, according to data analysis from New York University's Furman Center for Real Estate and Urban Policy.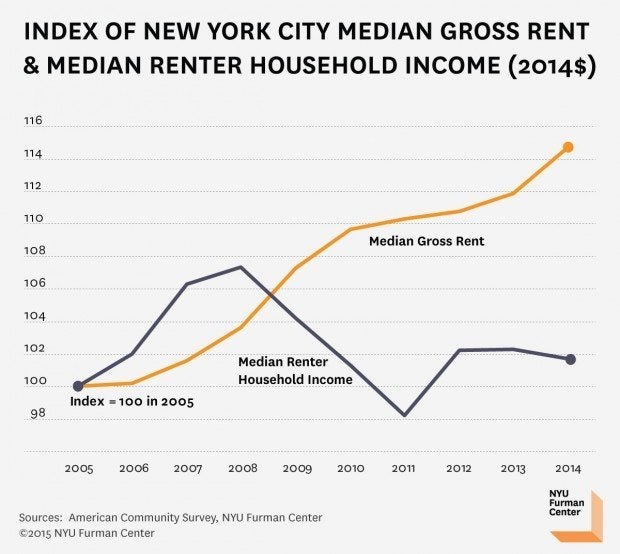 Don Levy, director of the Siena Research Institute in Albany, said his group has asked upstate New York residents the same question about how they're managing financially. Even in rural areas, where residents make far less money than in the city, Levy said more people said they were "living comfortably" and "doing alright."
"From the vantage point of upstate, it feels like New York City's economy drives the New York state engine," he remarked. "Yet you look at these numbers and you see that about half of a random sample of New Yorkers are at best just getting by."  
But the mayor's plans have also received criticism, and it appears residents aren't reassured about the future of affordable housing in New York: Over 60 percent of the people polled by Siena disapprove of the way de Blasio is addressing affordable housing.
Kate Abbey-Lambertz covers sustainable cities, as well as land use, housing and inequality. Tips? Email: kate.abbey-lambertz@huffingtonpost.com.
Calling all HuffPost superfans!
Sign up for membership to become a founding member and help shape HuffPost's next chapter