New York City has suspended portions of its longstanding right-to-shelter law guaranteeing accommodation to anyone in need as it braces for an expected surge of migrants following this week's expiration of U.S. pandemic-related asylum restrictions.
Mayor Eric Adams (D) signed an executive order Wednesday suspending rules requiring that families seeking shelter be placed in private rooms with bathrooms and kitchens, and not in group settings. He also lifted a nightly deadline for them to be given refuge.
An Adams spokesperson said the city has "reached our limit" and "we are concerned the worst may be yet to come."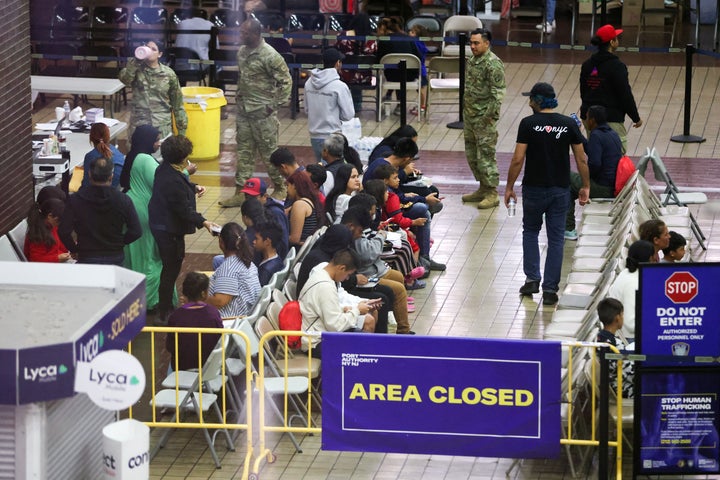 "This is not a decision taken lightly and we will make every effort to get asylum seekers into shelter as quickly as possible, as we have done since Day 1," spokesperson Fabien Levy said in a statement.
The move came as the federal immigration policy Title 42 is set to expire on Thursday night. This policy suspended rights to seek asylum in the U.S. due to COVID-19 concerns. Once it expires, New York City officials ― who have long complained that shelters are at capacity ― have projected that more than 1,000 migrants could arrive daily.
"Certainly we've been clear that it is never appropriate to put families with children in congregate settings and if that is something that they will try to do that will be a big problem for us," Josh Goldfein, a Legal Aid Society lawyer, told The New York Daily News.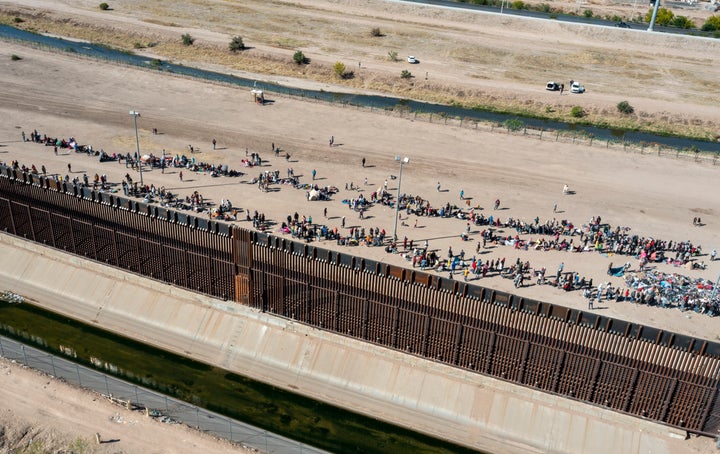 Placing homeless families with children in crowded, group settings is dangerous and a "widely condemned practice of the distant past," the Legal Aid Society said in a joint statement with the Coalition for the Homeless.
In addition to safety risks associated with congregate settings, the organizations warned that lifting a shelter deadline could mean families languishing "potentially days on end" in the city's intake facility before being adequately housed.
Gov. Kathy Hochul (D) signed her own executive order on Tuesday to address what she called a "crisis situation."
"It's no surprise that there will literally be thousands of more individuals coming across the border and ultimately finding their way to the state of New York," the governor told reporters, according to Politico.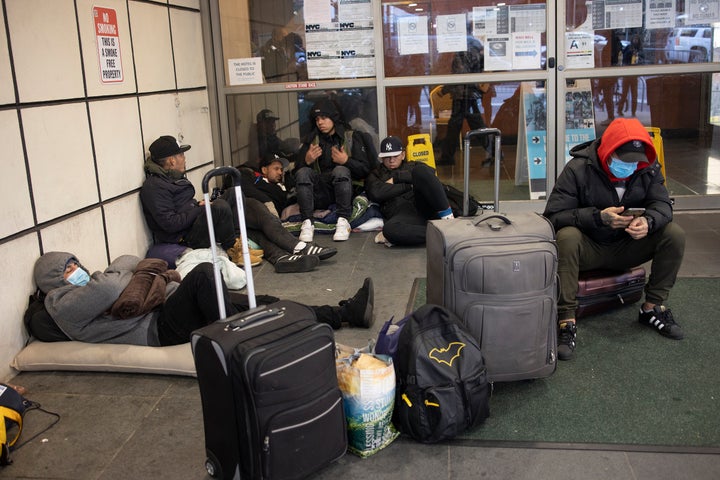 Hochul's order provides resources to New York City in anticipation of the migrants. The aid includes as many as 500 additional National Guard members and funding for extra shelters, supplies and resources.
Texas Gov. Greg Abbott (R) personally has been helping an effort to send migrants from the Mexico border to New York and other areas that have identified themselves as sanctuary cities open to refugees regardless of their legal status.
Abbott has dismissed the cities' appeals for him to stop, arguing that his own state is struggling and in need of relief.
Until President Joe Biden "secures the border to stop the inflow of mass migration, Texas will continue this necessary program," Abbott told Chicago's mayor last week.
Popular in the Community