The city of New York has settled for $4.5 million a lawsuit over the 2014 police killing of an unarmed black man in an unlit stairwell that sparked demonstrations around the city, officials said.
The settlement comes amid a wave of angry protests that have roiled the United States over the past two years in response to high-profile police killings of unarmed black men, with the most recent killing in Milwaukee unleashing rioting.
Akai Gurley, 28, was killed on the night of Nov. 20, 2014 when Officer Peter Liang, patrolling a Brooklyn housing project with his partner, fired his gun once.
The bullet ricocheted off a wall to a stairwell one floor below, where it struck Gurley in the chest. Liang said he fired the shot accidentally.
The city of New York will pay $4.1 million while the New York City Housing Authority and Liang will pay a combined $425,000 to settle the lawsuit, according to the New York City Law Department.
"We believe this is a fair resolution of a tragic matter," a law department spokesman said in an emailed statement.
Liang was convicted of manslaughter in the shooting in February, but State Supreme Court Justice Danny Chun reduced the count to the lesser felony of criminally negligent homicide, finding prosecutors failed to prove Liang "consciously disregarded" the risk of causing another person's death.p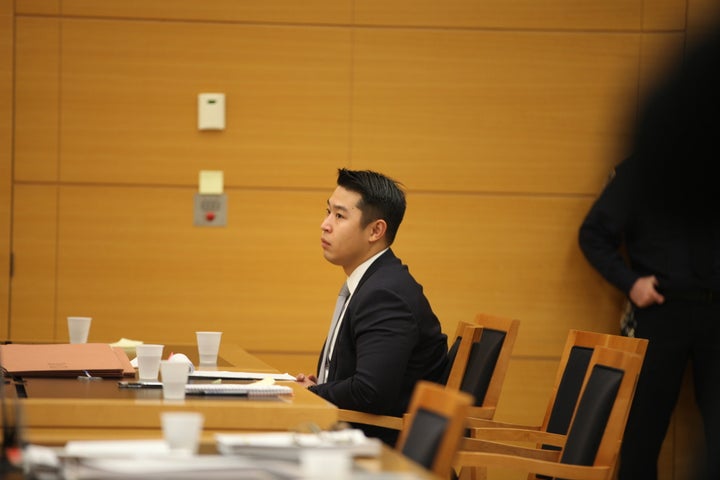 Chun sentenced Liang to 800 hours of community service, triggering demonstrations outside the Brooklyn courthouse by protesters who said the sentence was too light.
Liang, a rookie officer, was on patrol inside a Brooklyn public housing project with his partner and drew his gun upon entering a pitch-black stairwell.
At trial, Liang testified that a sudden noise startled him, causing his finger to slip onto the trigger and fire. Only after coming downstairs, he said, did he realize that the errant bullet had hit Gurley.
Liang's partner, Shaun Landau, was fired in February less than 24 hours after Liang was found guilty.
Gurley's domestic partner, Kimberly Ballinger, filed the lawsuit in Brooklyn state court in May.
The lawsuit said Liang acted "negligently and recklessly" and the two officers failed to summon medical help promptly. The suit also faulted the housing authority for failing to illuminate the stairwell properly, contributing to the shooting.
REAL LIFE. REAL NEWS. REAL VOICES.
Help us tell more of the stories that matter from voices that too often remain unheard.
BEFORE YOU GO
PHOTO GALLERY
Powerful Black Lives Matter March In Washington