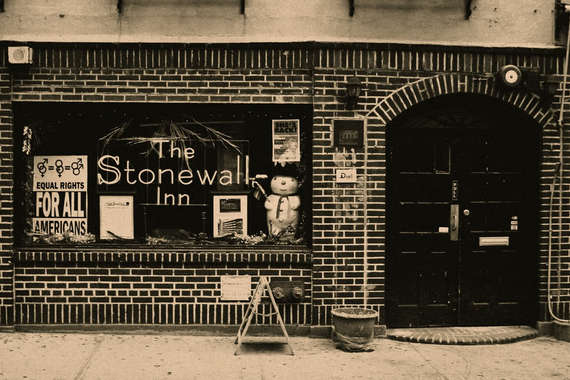 As New York City grows, preservation of its iconic buildings has become a focus of concern for many who have called the city home for years. While these structures are revered for their unique architectural designs that cannot be replicated today, they also maintain defining neighborhood cultures, exclusive to those areas.
One such example, which just recently received its official NYC landmark status on Tuesday, is the West Village's Stonewall Inn. The site's significance was exemplified by those who gave testimonies to the Landmarks Preservation Commission as not only a representation of a fight for equal rights, but also as a reflection of the culture of the West Village.
The designation of Stonewall Inn as a landmark is a departure from the other NYC landmarks, which have historically been chosen due to their aesthetic and architectural significance as opposed to their cultural significance, such as the long-time landmark and neo-Gothic style Woolworth building.
Following with the trend in awarding landmark status to building not based solely on their aesthetics, several groups have rallied and submitted a request to the LPC for the creation of a Lower East Side Historic District. The petition sites the area as being "America's iconic immigrant neighborhood" characterized by "low-scale tenements buildings" that showcase "terra-cotta, stone, and cast-iron ornamentation." Proponents of the preservation plan say that not only will the unique architecture and historical evidence that shape LES culture be saved, but so will affordable housing and small businesses.
While it may keep the buildings intact, landmark status does not necessarily protect the public's access to these unique architectural designs or the building from development, as can be seen from preservationists' lawsuit aimed to stop the conversion of Tribeca's 346 Broadway into condos. The building, with the New York Life Tower Clock sitting on top, is a landmark, yet the LPC approved development plans will close the clock suite and make inaccessible to New Yorkers. One plaintiff in the suit describes the possible loss of public access to the clock as devastating and a loss of "a living architectural fossil."
New York City's architecture is a representation of the city's role in history, signifying cultural shifts. As the city evolves, it is becoming more important to preserve the iconic moments that helped shaped the great city into today.
Calling all HuffPost superfans!
Sign up for membership to become a founding member and help shape HuffPost's next chapter