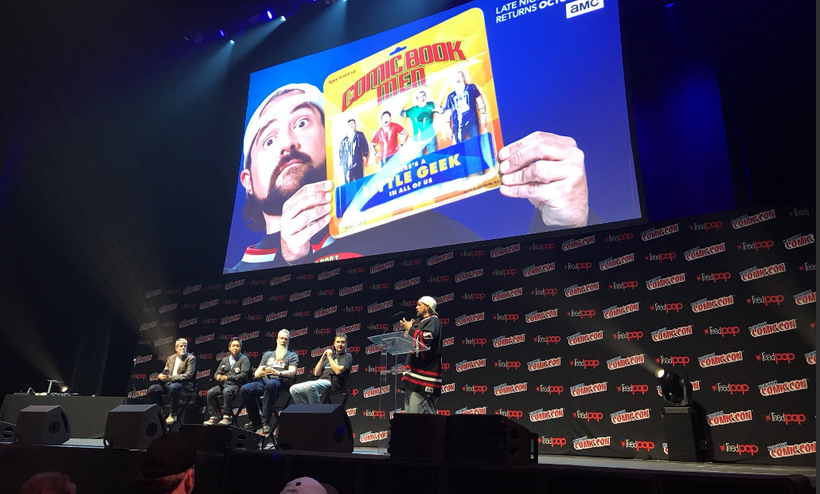 Another amazing New York Comic Con has once again come and gone. The spectacular four day event celebrating everything Comic Book and Pop Culture keeps growing in size and scope and this year was no exception. There were star studded fan favorite panels ranging from Ash vs Evil Dead and X-Files to Robot Chicken. You had celebrities like Guardians of the Galaxies' Michael Rooker and Captain Kirk himself, William Shatner, as well as Star Wars Rogue One star, Felicity Jones meeting fans. You had booths big and small highlighting all the exciting comic books and movies coming in the near future. They even had a full size inside model of a star destroyer featuring props and costumes from the highly anticipated new Star Wars film, The Last Jedi. I was on hand this year to take in as much of the convention as I could and report back about the highlights I experienced at NYCC this year.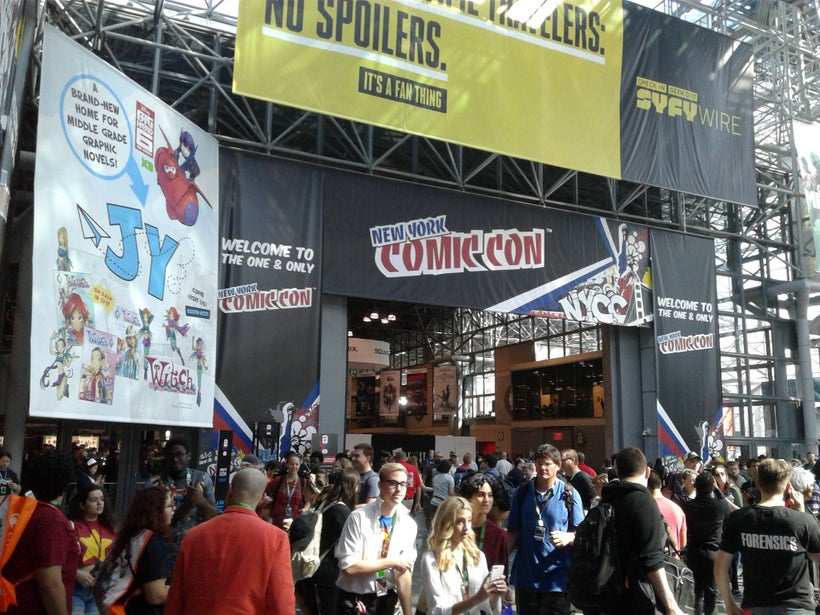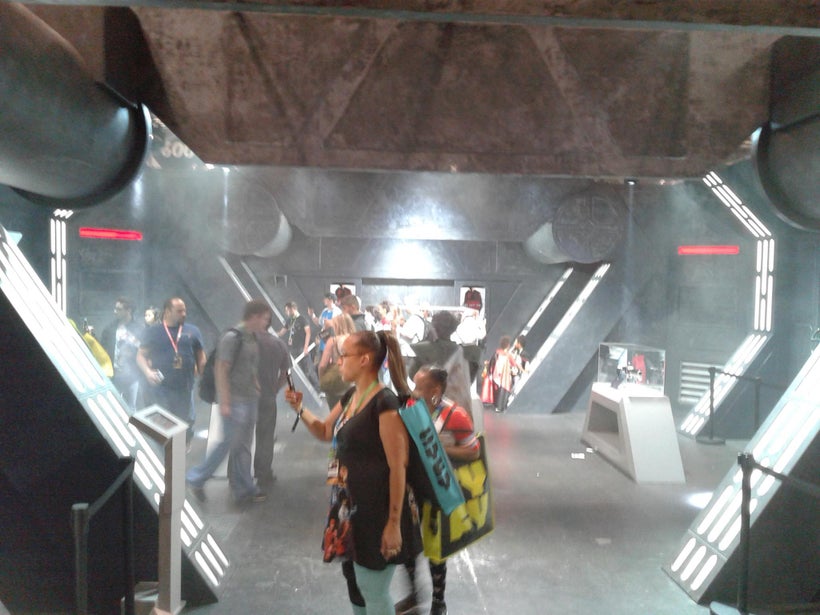 I think this is one of the consistently best panels at NYCC. It's also a truly exclusive panel to New York as they have never done a panel for AMC's Comic Book Men at San Diego Comic Con. Kevin Smith and his gang from the Secret Stash, Walter Flanagan, Bryan Johnson, Michael Zapcic, and Ming Chen have a great chemistry on stage together. Every geek knows that Kevin Smith is a masterful story teller on stage, but Smith sharing the mic with the Comic Book Men adds a whole different dynamic. You can tell they have a genuine love for one another and are hilarious when they make fun of each other as only true friends can. The panel also had moments that were genuinely touching and inspiring in between all the fantastic raw humor. The new season of Comic Book Men has just started on AMC.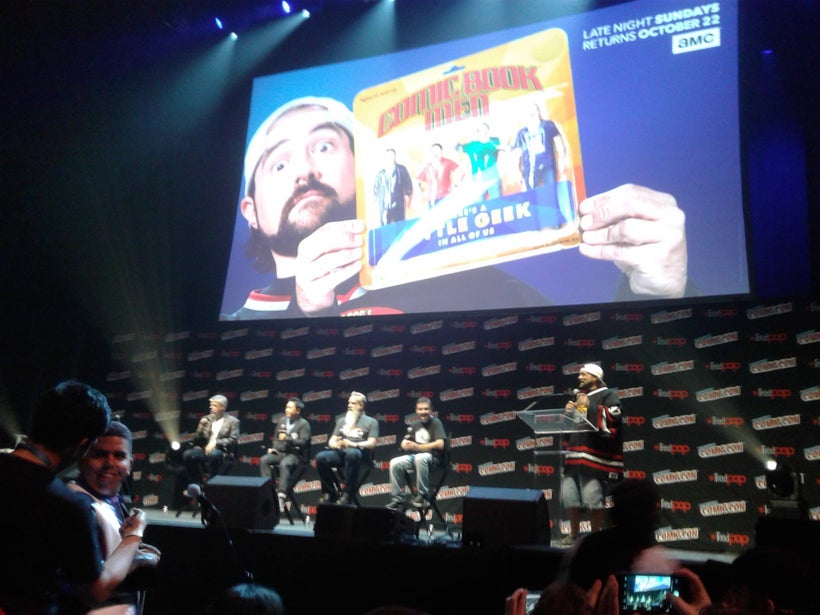 Dark Crystal: The Ultimate Visual History
One of the great things about NYCC is the fantastic merchandise and signings on the convention floor. One of the highlights was an amazing book on one of the greatest fantasy films ever made, Jim Henson's The Dark Crystal. The book is titled, The Dark Crystal: The Ultimate Visual History and the book is a true knockout. It beautifully captures all the behind the scenes magic of the Jim Henson masterpiece. It was written by Caseen Gaines (who also wrote a fantastic book on the making of the Back To The Future trilogy), and includes an introduction from Brian and Wendy Froud as well as a forward from, Cheryl Henson. Caseen and Cheryl Henson were on site to sign copies of the book at the Insight Editions booth and I can tell you that as a movie geek and lover of all things Jim Henson that this is a prized book on my shelf that I will be returning to many times for inspiration. It's available now on Amazon and bookstores.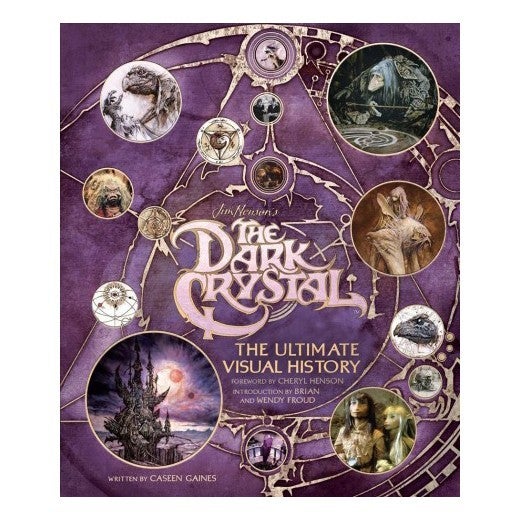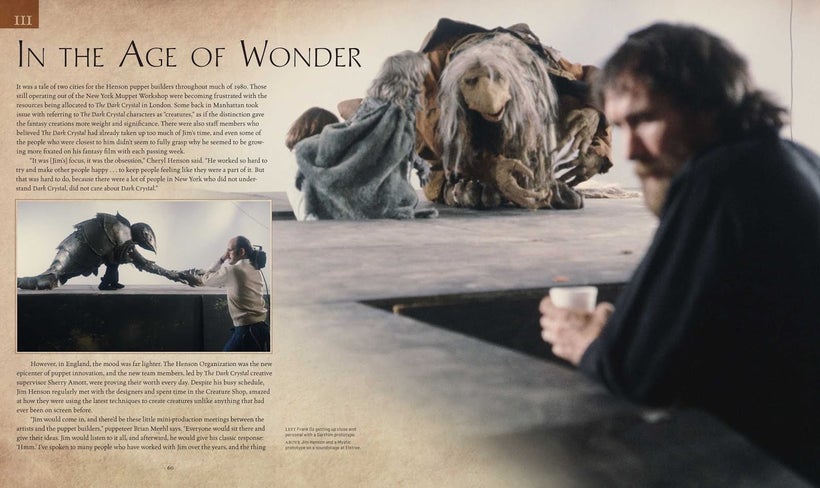 Knights of the 5th Dimension
The fine folks from independent label Blue Juice Comics have a booth at NYCC every year and are always releasing fantastic new Comic Books at the con like The Accelerators and Aether and Empire . This year was no different. They did a limited special edition first issue of their exciting new series, Knights of the 5th Dimension. It is a comic book made for true comic book fans. It reminds me of the awesome comics I grew up with in the 70's and 80's. The comic even features great fake retro ads that many of us grew up with and some of the early pages of the book mimic the same color palettes as classic comic books from back in the day. The pencils for the book were done by Walt Flanagan, star of AMC's Comic Book Men and he was at the Blue Juice Booth signing and taking photos with fans for all four days. I highly recommend going to bluejuicecomics.com and picking up this book.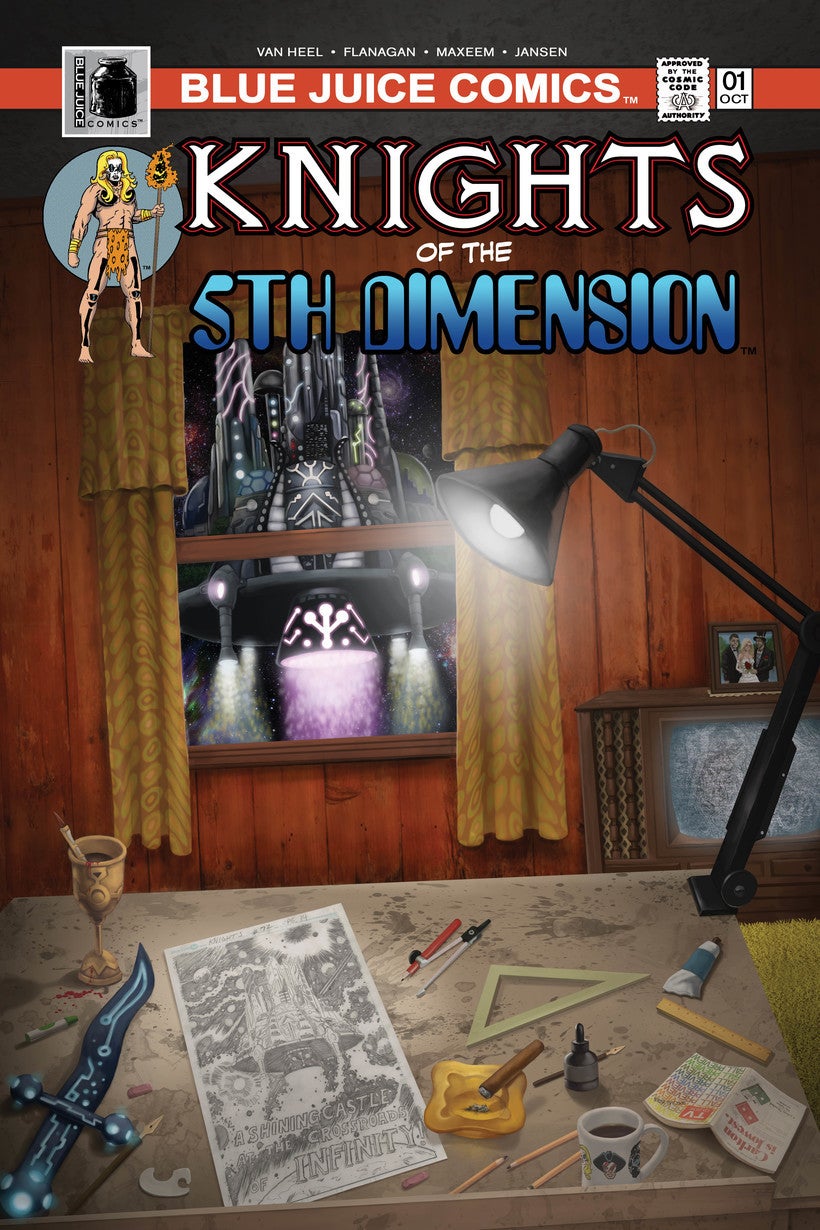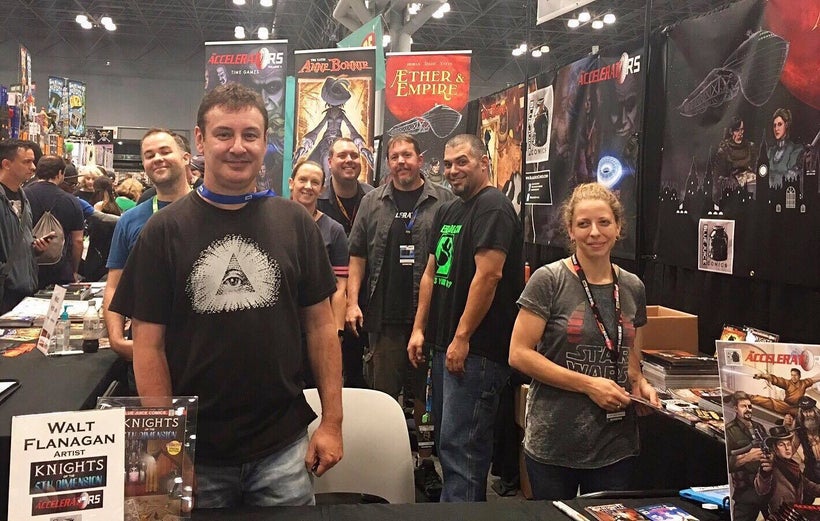 Greg Hildebrandt is a truly iconic illustrator and he had a large booth at NYCC this year showcasing his amazing artwork. When I stopped by the booth to say hi, Greg was working on a beautiful painting right there on the convention floor. Greg and his brother Tim made up the famous Hildebrandt Brothers illustration duo that did everything from the amazing Tolkien artwork from the seventies to movie posters for classic films such as Clash of the Titans and a little sci-fi movie known as Star Wars! In a time when so much work is being done digitally, it's great to see a veteran illustration master like Greg Hildebrandt at NYCC to inspire and teach a new generation of artists. He's a true legend and a hell of a nice guy as well. If you would like to own some of Greg's iconic artwork then I highly recommend visiting the website spiderwebart.com.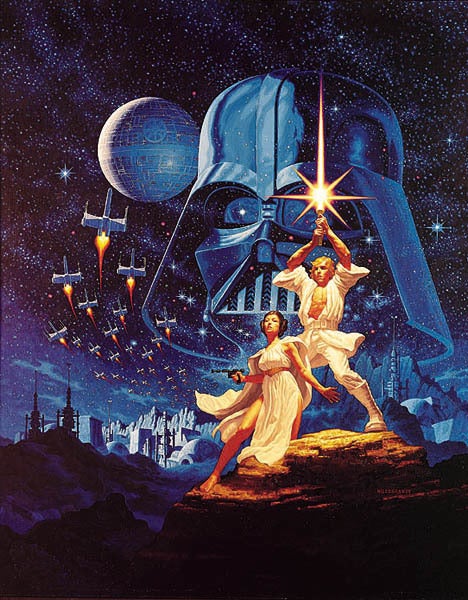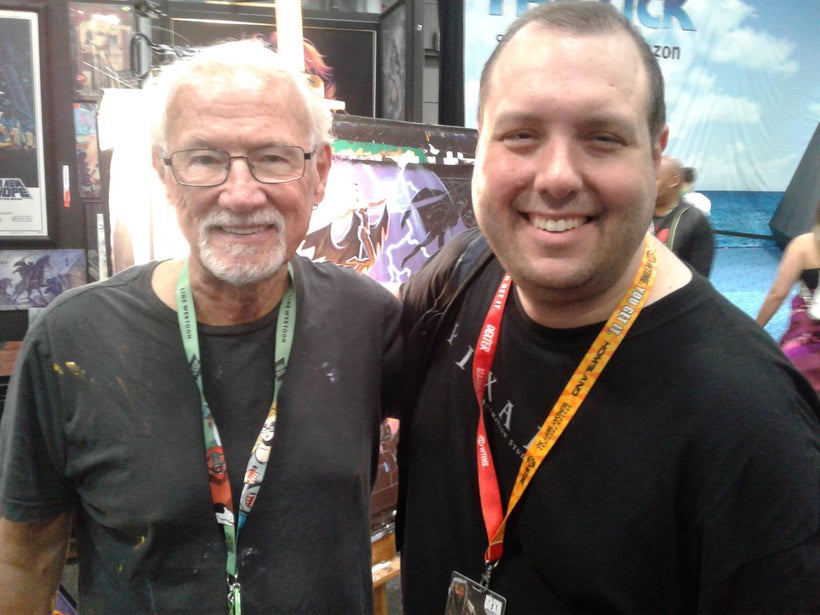 One of the true stars of this year's NYCC was Luke Skywalker himself Mark Hamill. Mark is always a fan favorite from his iconic performances in the Star Wars films as well as his signature voice performance as the Joker. But with all the excitement of Marks return to that Galaxy Far Far away in the highly anticipated, The Last Jedi, it was clearly Mark Hamill mania at this year's New York Comic Con. I was lucky enough to meet him at the con and he is charming and great to his fans. He took photos as well as did signings with fans for all four days of the convention. He would even surprise people by showing up on the convention floor and taking selfies with fans, as he did when he suddenly showed up at the iconic artist, Alex Ross Gallery. Mark also did a talk at Hammerstein Ballroom that had all his fans delighted and cheering. The Force was definitely still strong with Mr. Hamill at NYCC this year.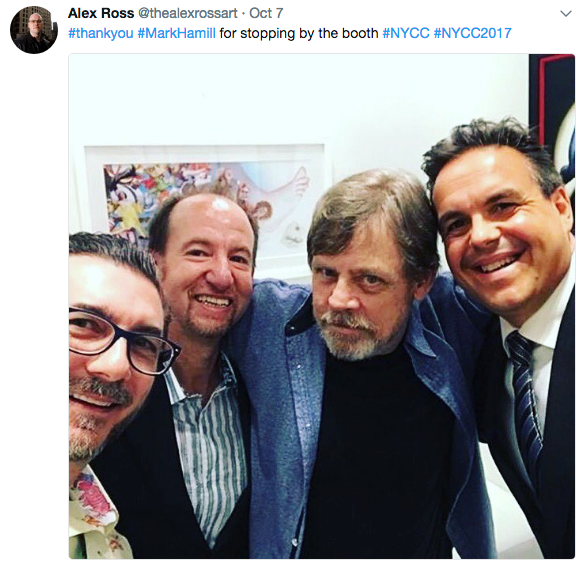 I always think that Artist Alley is one of the best things about conventions and NYCC had a great line up of artists of all styles and genres this year. It's great to see so many talented artists showcasing their amazing work and have an opportunity to meet their fans or make new ones. Two fantastic artists I want to highlight from NYCC are James C. Mulligan and Sasha Yosselani. James is an extremely talented Disney fine artist that captures the magic of the great artists of Disney that came before him while also having a beautiful technique all his own. His work is always in high demand at NYCC and for good reason. And I discovered the incredible work of Sasha Yosselani from my friend, Katy Savard, who was an admirer and owner of her work. Her work is striking and she has a really impressive and unique style. I highly recommend seeking out the work of these two talented artists.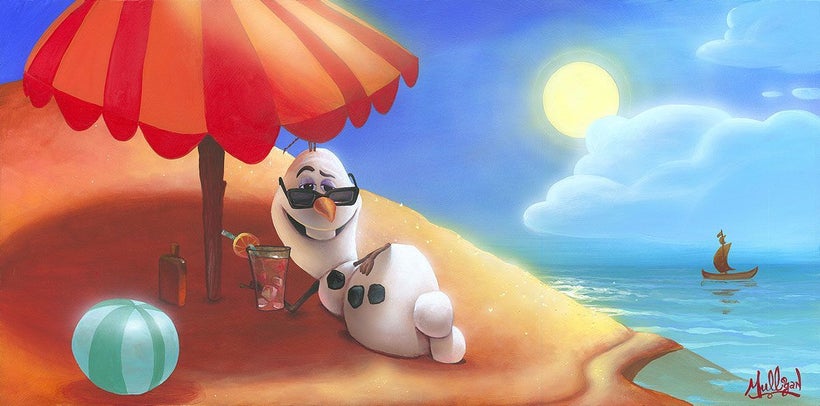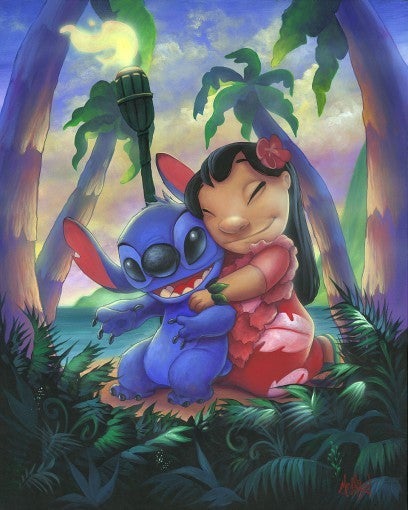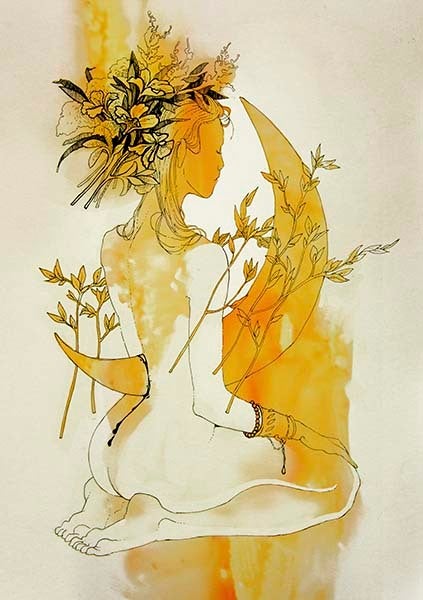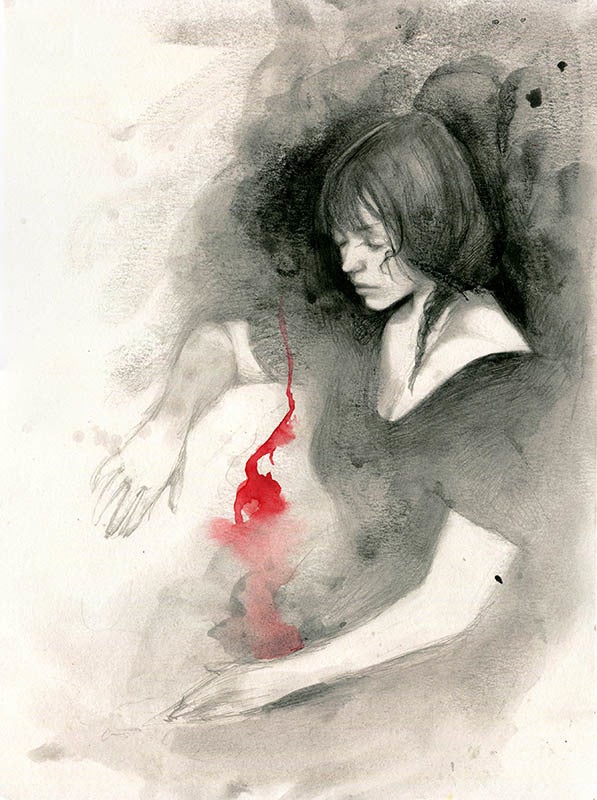 Calling all HuffPost superfans!
Sign up for membership to become a founding member and help shape HuffPost's next chapter
This post was published on the now-closed HuffPost Contributor platform. Contributors control their own work and posted freely to our site. If you need to flag this entry as abusive,
send us an email
.