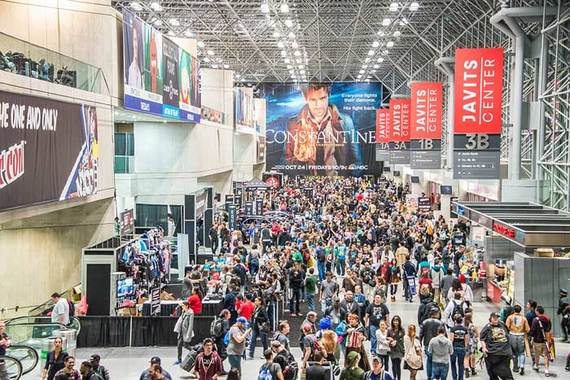 It's the time of year again for the biggest nerd event on the East Coast! I'm talking about New York Comic-Con. Fans will flock in from the tristate area and the rest of the country to partake in all things geek. Every year, New York Comicon grows in size and scope, and this year is no different. There will be a wide variety of panels, screenings, comics, art, signings, vendors, cosplayers, video games, and celebrity appearances. When a major convention like NYCC has so many options of things to do, it can be overwhelming to narrow it down. As a frequent flyer of the NYCC for years--and as someone who has done a panel there to promote the documentary I directed about Star Wars and Indiana Jones poster artist, Drew Struzan, titled, Drew: The Man Behind the Poster--I can help point out some of the highlights at this year's convention. One thing is for certain: there is so much to do and see it's impossible to take it all in. But here are some suggestions of panels and events you may want to check out at the biggest geek event on the East Coast.
Comic Book Men Panel: This is the first must see panel at NYCC on Thursday. The AMC fan favorite series featuring Kevin Smith and his gang from his comic book store--Jay and Silent Bob's Secret Stash in Red Bank New Jersey--never disappoint. They are hilarious and always do a great job of engaging the crowd. It's also a panel that they have yet to do at San Diego Comicon, so it's a special thing for East Coast fans. So check out the director of fan favorites movies like Clerks and Mallrats, Kevin Smith and his fellow Comic Book Men, Ming Chen, Mike Zapcic, Walt Flanagan, and Bryan Johnson at 12:15 p.m. in Mainstage 1-D and get ready to laugh and possibly be offended.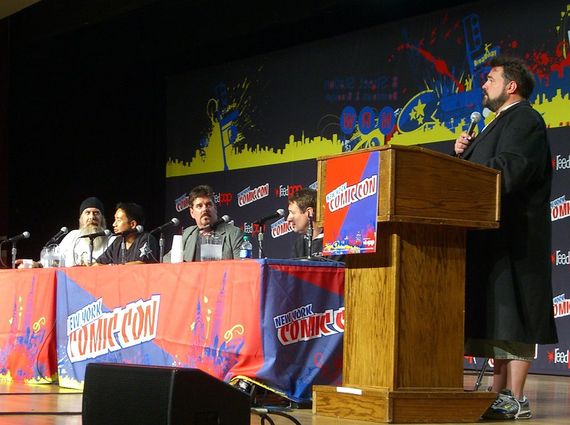 Blue Juice Comics Booth: Although New York Comicon represents a wide spectrum of pop culture, NYCC is still mainly a comic book convention. All the major companies like Marvel are there, but what about all the amazing smaller comic book companies? Thankfully, indie comics have a large presence at NYCC as well, and these smaller companies are definitely worth a look. One amazing indie comic book company is Blue Juice Comics. They have had a booth at NYCC for the last four years and their books never disappoint, whether it's their time travel sci-fi series, The Accelerators, their pirate adventure series, Annie Bonnie, or their brand new steam punk series, Aether and Empire. Blue Juice has talented young artists and writers like Gavin Smith, Thomas Mumme, Tim Yates, and Ronnie Porto producing great work. Swing by booth number 2254 and the artists and writers at Blue Juice will be happy to talk to you about their books and how they were created. It's always good to support indie comic books at NYCC.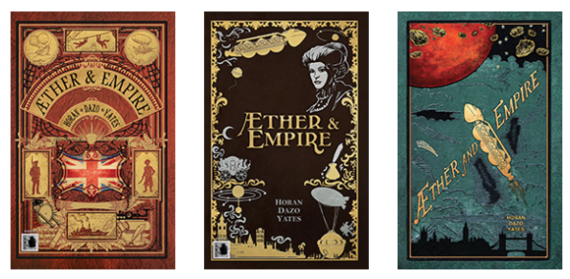 Adam West Panel: NYCC fans get the exclusive World Premiere of the highly-anticipated Batman: Return of the Caped Crusaders, plus a heroic panel discussion led by the original Batman himself, Adam West! That's right, the classic Batman is back voicing the Caped Crusader in an animated Batman feature film, along with Burt Ward as Robin and Julie Newmar as Catwoman. The film will premiere at the con and there will be a panel with Adam West. I was lucky enough to direct Mr. West in the camp superhero comedy, Sexina: Popstar PI, and he is truly hilarious. From the trailers, this new animated Batman feature based on the classic series looks like a must see. Check it out on Thursday at the Main Stage 1-D at 5:30 p.m.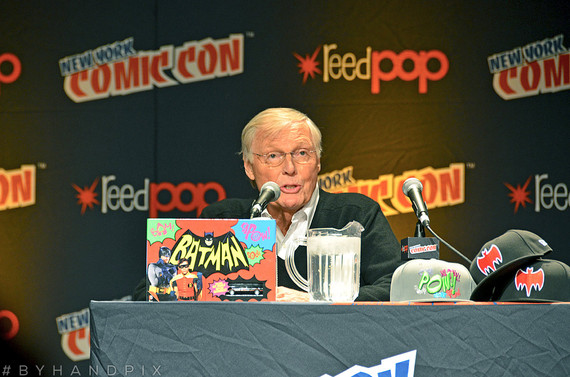 Marvel: 50 Years of Black Panther: Learn about the history of groundbreaking comic book character, Black Panther. The character made a major movie splash in Marvels Captain America: Civil War, but the character has a long history worth learning about. In July 1966, Marvel Comics published Fantastic Four #54: a ground breaking issue featuring the first major super hero of color, the Black Panther. Join Macarthur Genius, National Book Award Winner, and current Black Panther writer Ta-Nehisi Coates, along with artist Brian Stelfreeze, writer Christopher Priest, and other Mighty Marvel Guests on this momentous panel, as they pay tribute to the character while discussing his tremendous impact on comics and pop culture! Check it out on Friday at 11:00 a.m. in room 1A06!
Once Upon A Time: This fantasy TV series has a loyal and growing fan base in the geek world. The panel will feature co-creators and executive producers Edward Kitsis (Lost) and Adam Horowitz(Lost). They will screen an exclusive upcoming episode of Once Upon a Time. Following the screening, they will be joined by series star Jennifer Morrison for a discussion of the new season of unexpected twists. You can find out all about the upcoming season from the creators of the series at their panel on Friday at 4:15 p.m. at Hammerstein Ballroom.
Evangeline Lilly and the Return of Squickerwonkers: Actress Evangeline Lilly (Ant-Man, The Hobbit) will be discussing the second exciting installment to her Squickerwonkers series! A specially created limited edition sketch book has been created exclusively for New York Comic Con, and the actress-turned-author will be talking about her creative process, as well as how she fits writing children's books in with her blockbuster acting career. Check out her panel on Saturday at 11:00 a.m. in room 1A21. I also recommend swinging by Titan Booth #2142 for information on all her signings and definitely check out all the other great books that will be on display and available from the fine folks at Titan Publishing!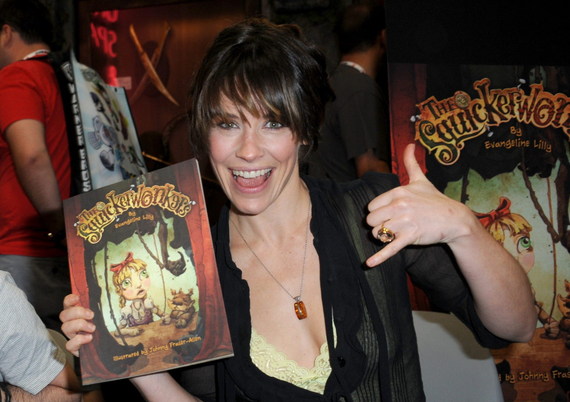 Alan Tudyk Spotlight: A true giant in nerd culture, Mr. Tudyk played the beloved character Hoban "Wash" Washburne in the fan favorite sci-fi series Firefly, as well as voicing characters in animated film such as Frozen and Wreck-It Ralph. He is also a cast member in the highly anticipated new Star Wars film, Rogue One! Check out this awesome actor discussing his work and ask him a question! It will all happen on Saturday at 1:15 p.m. at the Main Stage 1-D.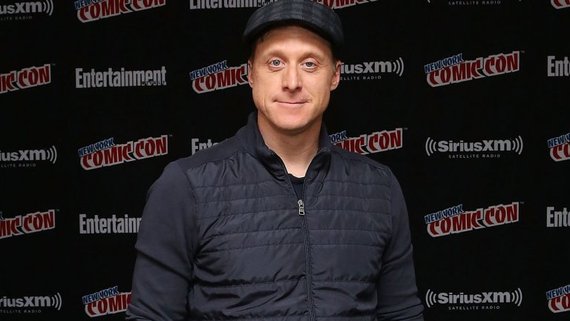 World Premiere: DreamWorks Trollhunters, a Netflix Original Series. One of the best directors working in fantasy and horror today, filmmaker Guillermo del Toro (Hellboy, Pans Labyrinth, Pacific Rim) will discuss his new series, the epic saga DreamWorks Trollhunters. DreamWorks describes the new series on the NYCC website: "When ordinary teenager Jim Lake Jr. stumbles upon a mystical amulet on his way to school one morning, he inadvertently discovers an extraordinary secret civilization of mighty trolls beneath his small town of Arcadia. Suddenly destined to play a crucial role in an ancient battle of good and evil, Jim is determined to save the world--right after gym class. A must-see viewing event for the entire family, DreamWorks Trollhunters will bring viewers of all ages around the globe into the rich and creative world of this all-new Netflix original series. Join creator and executive producer Guillermo del Toro alongside voice cast as they discuss bringing this global television event to life and world premiere the first two episodes." The panel and screening is happening on Saturday at The Theater at Madison Square Garden at 3:30 p.m.
Boom!Bap!Pow!: The (r)evolution of Hip Hop and Comic Books: New York City is the birthplace of Hip Hop, so what better place than NYCC to have a panel that will take a detailed look at the influence comic books have had on Hip Hop culture. From Public Enemy to Run-DMC to Jay-Z, the world of comic books has inspired the Hip Hop world dating back to the 1970s. Comic icons such as Superman, Luke Cage and The Hulk have birthed and inspired generations of music icons like Run-DMC, Public Enemy and Eminem, to name just a few. This panel will consist of masters from both sides of the music and comic book spectrum. It's all going down on Sunday at 3:45 p.m. in room 1A21. And while you're at NYCC, I highly recommend checking out the legendary Hip Hop pioneer DMC, from Run DMC, in artist alley booth 01 and the exciting new comics from his company, Darryl Makes Comics.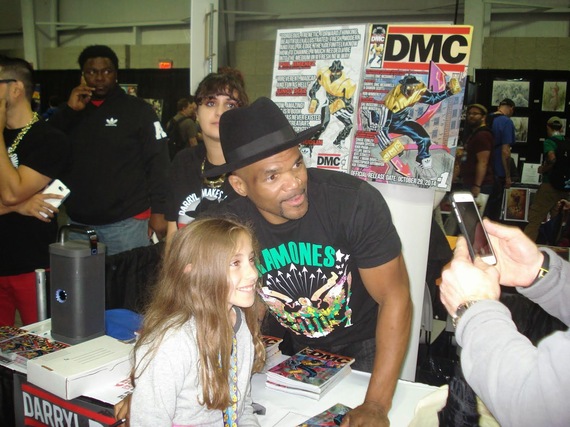 These are all panels and events that jumped out at me that I wanted to pass on to you, the reader, to help navigate your way through a major convention like New York Comic Con. I highly recommend checking out the schedule on their website to see everything this great convention has to offer. I also want to thank my fellow geek and writer, Heather Leah Huddleston for helping me with this piece. Have a great time checking out all the nerd glory at New York Comicon and I'm looking forward to geeking out with you there!
Popular in the Community