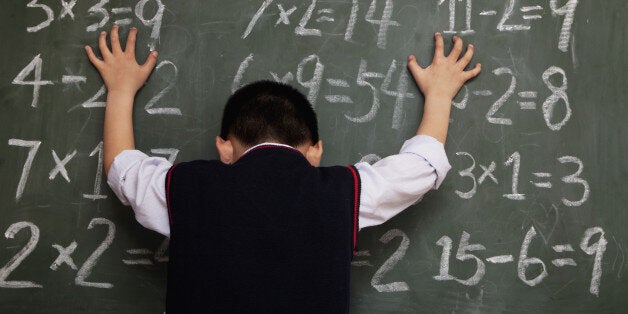 Standardized tests are really stressing New York students out.
Like, really stressing them out.
The survey shows that 78 percent of students in grades 1–12 who receive additional educational support as a result of a disability, past test performance or other factors are more stressed out this year than other years. In addition, 75 percent of students who do not receive additional educational support are also more stressed out.
Although the question dealing with student stress does not mention Common Core Standards specifically, the standards -- a new set of controversial education benchmarks that have been adopted in 45 states -- and its associated tests were implemented in a majority of New York classrooms throughout the past two years.
Further, 66 percent of the survey's respondents said they oppose the Common Core and its associated testing either "because of the student testing involved" or "for reasons other than those related to student testing." And 88 percent of respondents said they think students receive "too much" testing and test-related preparation.
Despite this, the PTA said it still supports the Common Core Standards.
"During the past five years, NYS PTA has studied the development of the Common Core Learning Standards (CCLS), agreeing that they hold great promise for students," the survey's introduction reads. "At the same time, we recognize flaws with implementation and are aware of our members' concerns."
The PTA survey, which was titled the "NYS PTASurvey of Opinion on the Common Core, Student Testing & AdvocacyPriorities," went out at the beginning of the 2013-14 school year and received responses from 2,101 individuals.
According to a PTA introduction to the survey, its results showed that parents are primarily concerned with the implementation of the Common Core Standards this year. In the past, their concerns primarily revolved around "financial issues of state aid and property taxation."
Popular in the Community