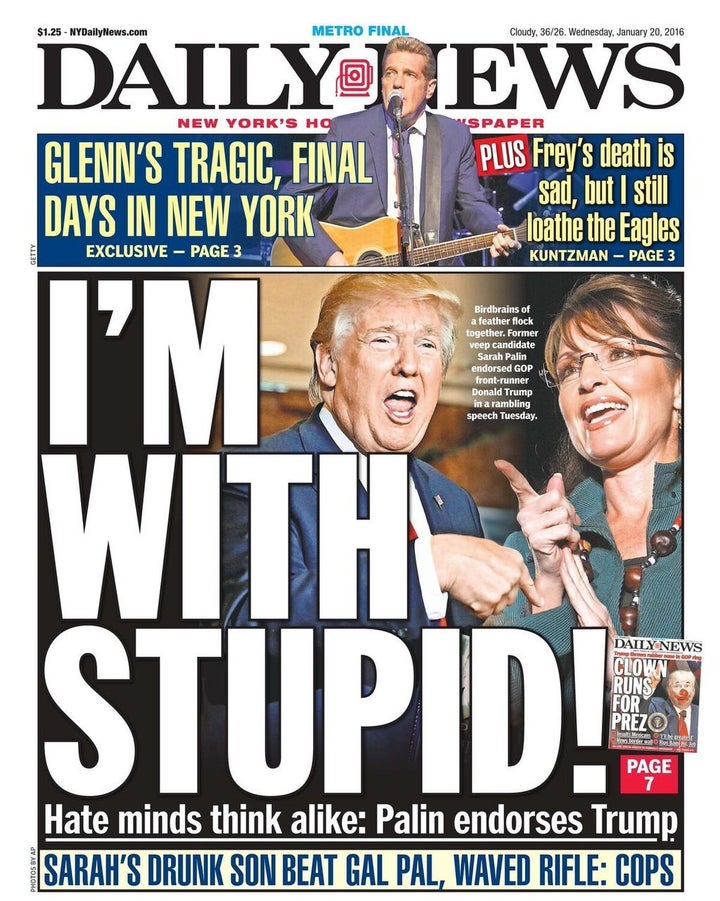 It was a match made in tabloid heaven.
While Trump was criticized by rival Ted Cruz for having "New York values," the "hometown newspaper" isn't exactly a fan of the hometown candidate.
When Trump announced his run, the Daily News cover showing him in clown makeup.
It seems like a safe bet that the real estate mogul will not be getting the paper's endorsement.
Related
Popular in the Community