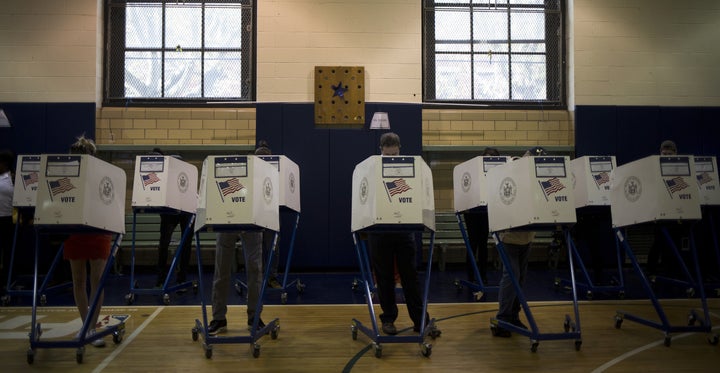 With more scrutiny than ever being applied to how the state runs its elections after Tuesday's presidential primary, now is a perfect time for New Yorkers to pick up the phone and call their legislators to tell them to improve the state's election processes. (Solutions were proposed after the 2012 election, and going back as far as 1988, but nothing has changed because of political intransigence.)
New York operates a "closed primary," so each voter must be registered as either a Democrat or Republican to participate. Roughly three million New Yorkers, or about 27 percent of eligible voters in the state, were blocked from casting a ballot Tuesday. It didn't turn out so well.
The hurdles for voters are compounded because New York has the nation's earliest registration deadline for party registration. An eligible voter who was registered as unaffiliated had to switch their registration to a particular party by Oct. 9th -- more than six months ago -- to be able to vote for a presidential hopeful.
In early October, Democratic presidential candidate and former Secretary of State Hillary Clinton led Sen. Bernie Sanders (I-Vt.) by 22 points in national polls. It's understandable that an unaffiliated voter wouldn't know that the state required them to switch their registration to Democratic to participate that far out, especially since no one was predicting that New York's primary would be as competitive as it was.
Sanders repeatedly criticized the nature of the state's closed primary when it became clear it would affect his chances, since he tends to perform better among self-identified independents and first-time primary voters.
But New York's election law problems aren't limited to its ridiculously early registration deadline. The state is one of only 13 that has no early voting. It has no same-day registration, unlike 14 states and the District of Columbia.
(Republicans who have cut early voting and eliminated same-day registration in states like North Carolina and Ohio have pointed to New York to justify their moves, arguing that they're not the only ones who don't make voting as easy as possible.)
The state Constitution requires Republicans and Democrats be equally represented at all levels of election administration. Common Cause has advocated for nonpartisan election administration to replace the current system, so "familiarity with election procedures would be the primary qualification for staff," rather than partisan affiliation said Susan Lerner, the executive director of Common Cause New York.
The state Attorney General Eric Schneiderman said Wednesday his office had opened an investigation into the New York City Board of Elections.
While some Sanders fans who were upset with Tuesday's result blamed the Democratic political establishment -- it is, after all, a blue state in general presidential elections with a Democratic governor -- New York's political dynamics are a bit more complex. Republicans control the upper chamber of the state legislature and haven't jumped at opportunities to bring a bill to the floor to make voting more accessible. Legislation that would have established two weeks of early voting passed out of the Democratic-controlled state Assembly in 2014 but died in the Senate, for example.
"Many of the reforms we advocate for do get passed by the state Assembly and then they stall in the state Senate," Lerner said. "We have a hard time getting anybody in the Senate to discuss it, much less take it seriously."
Lerner said her office was inundated with calls from eligible voters who were locked out of the primary because of their registration status. She advised those calling to complain to put pressure on their legislators, regardless of the party they are a member of, rather than yell at poll workers or disengage altogether.
"The party apparatus here has managed to intertwine its tentacles around the election law, and what is keeping the parties alive is, they believe, their dominance of the election law and they are strangling it, like a tree with a parasitic vine," she said.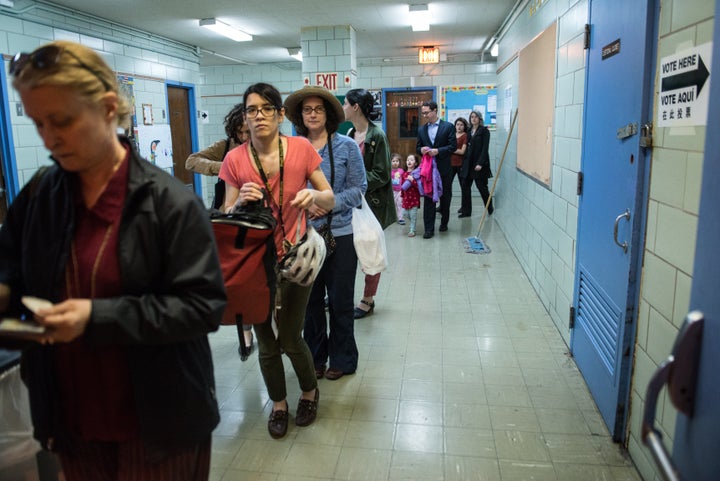 State Sen. Tim Kennedy (D), who sponsored legislation to move the party registration deadline closer to the primary, suggested his bill would pass out of the legislature if the GOP leadership in the state Senate gave it a chance. He argued that election reform would boost turnout: New York ranked 46th in turnout for the 2014 elections.
"If this particular piece of legislation came to the floor in the Senate it would pass overwhelmingly -- but the Republican leadership has failed to bring this sort of election law reform for a vote," he said. "Unfortunately, because of the historical political gamesmanship, what we have is an extraordinary, hopeless level of voter apathy in the process."
None of these reforms will pass without state legislative action. Progressives hope Democrat Todd Kaminsky's victory in the special election to fill Republican Dean Skelos' vacated seat Tuesday could foreshadow more wins in November for candidates who want to make voting easier.
"There's definitely a real sense that our voting systems are archaic and there is real grassroots momentum for reforming our voting system and for broader political reform," said Bill Lipton, the director of the New York Working Families Party. "The Kaminsky victory in Long Island means that the political conditions are changing and that energy could actually make it to Albany and make these changes real."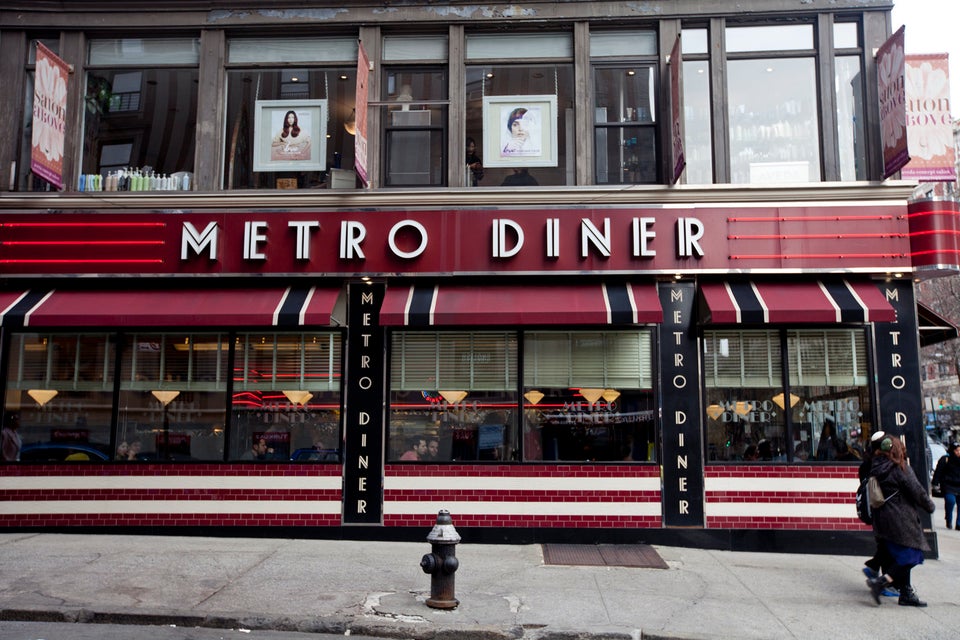 New York City's Vanishing Diners