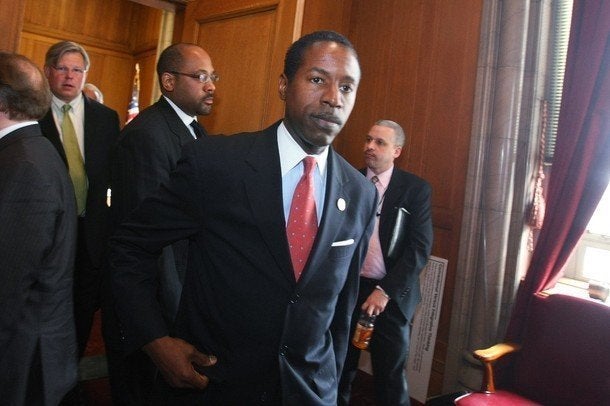 Democrats in New York clambered Tuesday to regain their majority after Monday's Republican coup. Local party officials are pursuing legal and political options to counteract the defections of former Democratic State Seantors Pedro Espada Jr. of the Bronx and Hiram Monserrate of Queens, and the White House has reportedly gotten involved.
The New York Times reported that former Majority Leader Leader Malcolm Smith has asked state Attorney General Andrew Cuomo to investigate whether the deal between Republicans and two defecting Democrats was illegal:
Among the aspects of the deal that Mr. Smith has asked the attorney general to look into are whether there was any improper quid pro quo between Republicans and the two Democrats, Senators Pedro Espada Jr. of the Bronx and Hiram Monserrate of Queens, said the official, who spoke on the condition of anonymity to avoid further inflaming tensions among Senate Democrats.
Sources said White House political director Patrick Gaspard, a former union operative with deep New York ties, worked the phones yesterday, pushing for a resolution.

"It's not that they want to save Malcolm," said one source familiar with the calls, saying the goal was to get renegade senators back into the Democratic fold quickly.
The coup has paralyzed Albany: the Senate and committee rooms were dark Tuesday. The Secretary of the Senate has refused to hand the keys over Espada, who was voted president pro tem.
Popular in the Community