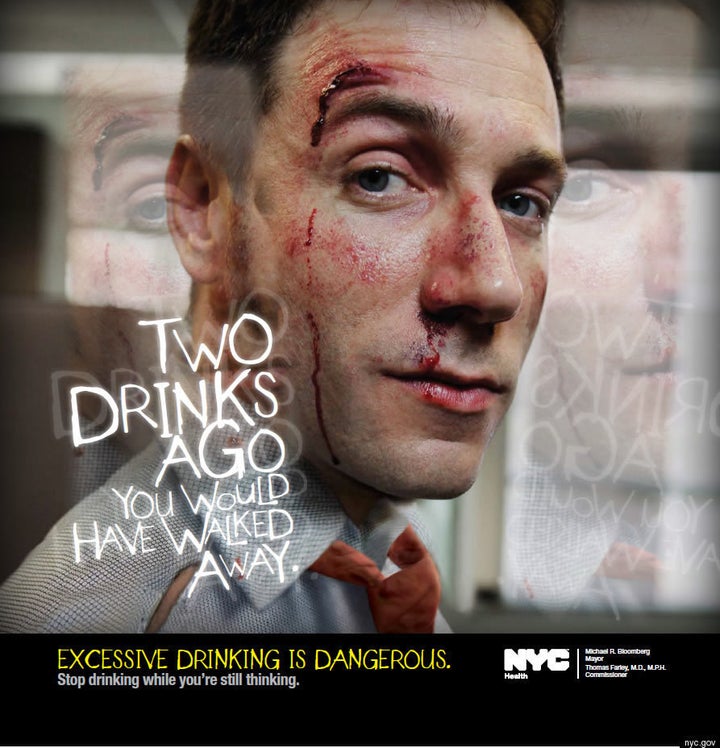 The NYC Health department, who previously brought you nauseating public service messages about drinking fat, is now targeting New Yorker's habit of being punchy lushes.
"Two drinks ago, you would have walked away," the ad says, showing a man bloodied from a 'barroom altercation' (NYCDOH's words).
This is in reaction to a recent finding that most New Yorkers binge drink when they indulge in alcohol.
New York City is a great place to spend the holidays, but too much drink can turn a celebration into a tragedy. Alcohol kills some 1,500 New Yorkers every year, and it lands thousands more in the hospital. As the Health Department reported this month, excessive drinking prompted more than 70,000 emergency-room visits among New York City adults last year alone.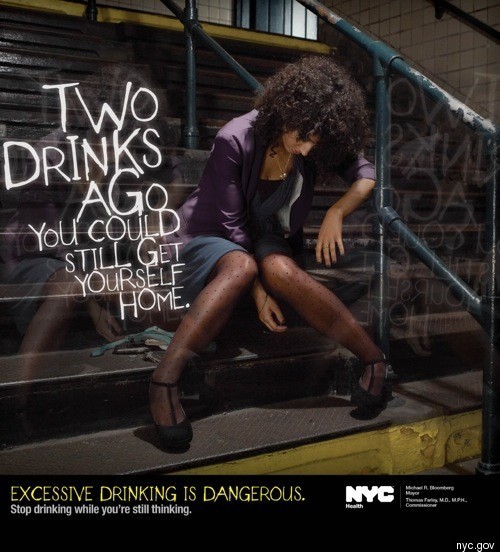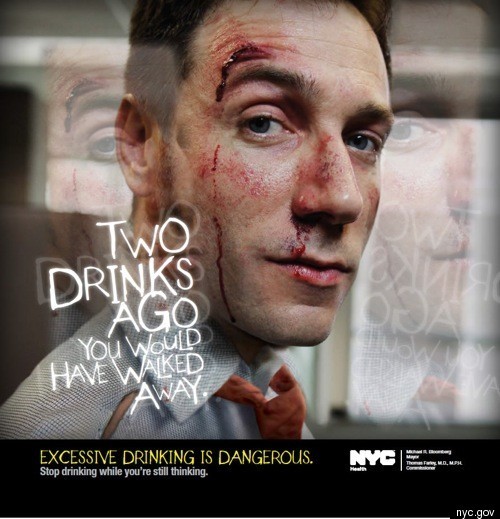 Related
Popular in the Community