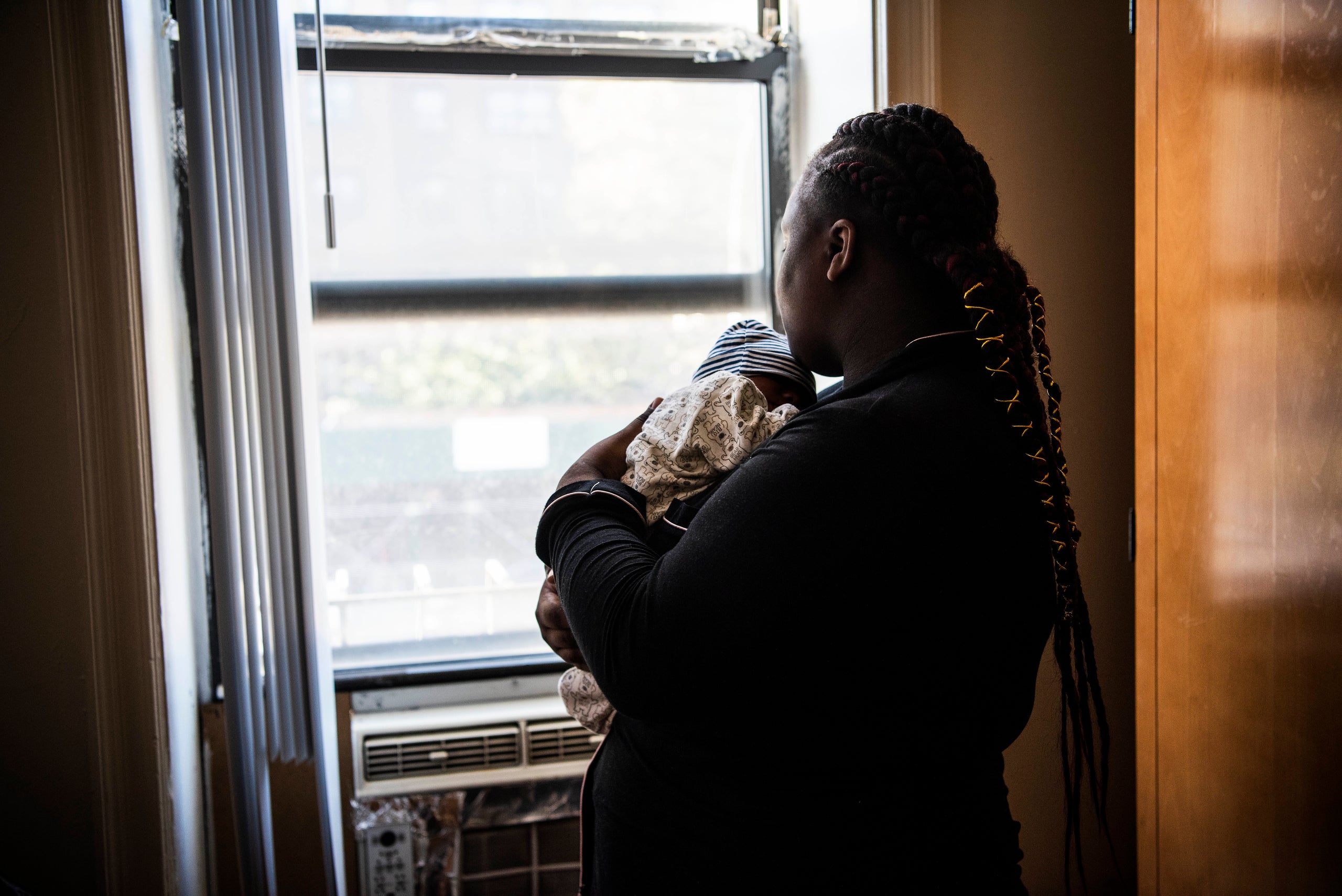 THE BRONX ― Amy, 20, left her boyfriend after he hit her while she was cradling their newborn daughter.
She did what she could to stay safe from him, she said, reporting the assault to police and getting a protective order. But her ex knew where her family lived. Almost a year later, he spotted her, now heavily pregnant with her second child, leaving her mother's house, and attacked her from behind.
That's when Amy, who asked to be identified with a pseudonym due to safety concerns, decided to flee to one of the city's domestic violence shelters.
Amy, who lived in Brooklyn, was surprised when she found out she would be relocated to the Bronx, far away from her family, friends and her child's pediatrician. In New York, domestic violence victims seeking shelter are typically moved to a "safe" borough, which is defined as a borough where they have few family ties and their abuser doesn't live or work.
When she got to the Bronx, Amy wasn't allowed to tell anyone where she was living ― not even her mother ― or have visitors. That's because under New York state regulations, domestic violence shelters must keep their addresses confidential or risk losing funding. 
Within a week, she said, she wanted to leave.
"I'm not from the Bronx so I don't know people here," Amy said. "I'm not used to being on my own."
Amy's experience of deep isolation is common among those living in domestic violence shelters in New York, according to a new report released by Safe Horizon, a victim services provider which operates eight shelters here.
It found that 67 percent of victims surveyed reported feeling emotionally distant or cut off from their support network ― at a time when they needed help the most. 
Now, Safe Horizon is trying to solve this dilemma. It's lobbying to open the state's first non-confidential domestic violence shelter, which would allow residents to tell others where they are living. Victims like Amy could invite family members over to help her care for her children, cook a meal, or just offer emotional support.
History Of Domestic Violence Shelters
Domestic violence shelters first sprung up in the 1970s, said Cindy Southworth, executive vice president of the National Network to End Domestic Violence. At the time, most shelters were running on shoestring budgets, and were not equipped with a robust alarm system or 24-hour staff. 
"Keeping the location secret was one of the one ways to keep the inhabitants safe," she explained.
In the years since, some shelters ― typically those with strong security measures and a collaborative relationship with local police ― have made the decision to come out of hiding, posting signs outside and listing their addresses publicly, Southworth said. Still, most shelters across the country remain in confidential locations.
"Some programs have said, 'Look, we are here, domestic violence is part of our community, and we're not going to hide in the shadows,' but to make that political statement, you need the luxury of funding," she said.
Another reason shelters come out of hiding is that, in practice, it is difficult to keep addresses confidential over time.
"The taxis know where it is, the delivery people know where it is, the neighbors know where it is ― the only people who don't know where the shelter is is the victims themselves," Southworth said.
The internet has also complicated efforts to keep shelters off the grid, she said, noting that her organization has created a handout for shelter staff with instructions on how to request addresses be removed from search engines like Yahoo and Google.
Lacking Support At The Most Critical Time
When HuffPost interviewed Amy, she was still recovering from a cesarean section. She moved slowly and carefully, holding her newborn boy, as her toddler daughter stumbled around the room. 
Having a baby in shelter was hard, she said, especially without family members to help out.
"When I was home with my mom and grandmother, I could give my daughter to them when I ran an errand, or needed a free moment to myself," she said. "This one, I can't set him down."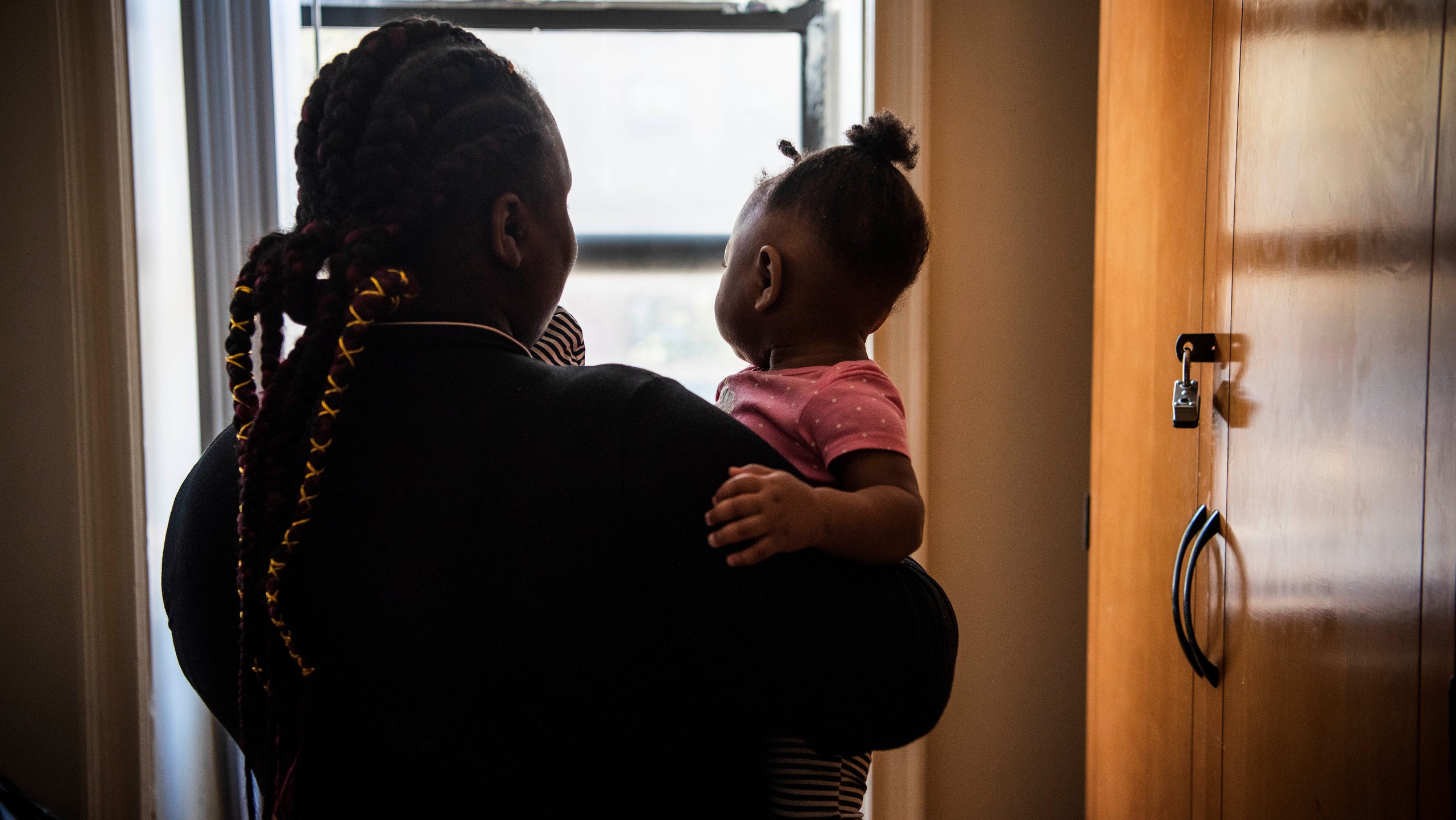 Amy missed the simple things.
Her mother cooking her a meal. Her best friend dropping by to say hello. 
Recently, her mom had gone grocery shopping for her to help her out, but she wasn't allowed to drop the bags off at the shelter, so Amy had to meet her at a separate location ― carting both kids ― and carry the food back by herself. 
Amanda Stylianou, associate vice president of quality and program development at Safe Horizon, said that isolation is one of the primary reasons victims leave shelters, even if it means opening themselves up to danger.
"They're managing one of the most horrific, violent experiences of their life, and that's the time they really need family and community support," she said. 
Ideally, New York would have a mix of both confidential and non-confidential domestic violence shelters, Stylianou said. Some victims must stay hidden for safety reasons, especially if their abusers have exhibited high-risk behaviors, like stalking or threats with a firearm. Others may not want their neighbors to know they are domestic violence victims, and may wish to live at a confidential site.
"What we would prefer is that survivors can choose, based on their own individual risks and needs, the shelter model that best supports them in the healing process," she said. "Right now, they don't have a choice."
Safe Horizon plans to work with city and state regulators to change rules so that it can open a non-confidential shelter in 2019, she said. 
Amy said that was welcome news.
"Sometimes I do want a break. I do want to put him down," she said, motioning to her newborn baby. "I'm tired right now. I want to sleep."