NEW YORK, Nov 5 (Reuters) - Democrat Bill de Blasio faces the challenge of high expectations as he goes into Tuesday's New York City mayoral election with a 40-point lead on Republican Joe Lhota in public opinion polls.
De Blasio, the city's public advocate who has campaigned on addressing income inequality, expanding access to pre-kindergarten and fighting the closure of community hospitals, has been the clear favorite since clinching the Democratic nomination in September. If elected, he will succeed Michael Bloomberg.
Lhota, a deputy mayor under former Mayor Rudolph Giuliani and later the head of the Metropolitan Transportation Authority, insists he is the candidate of change and that de Blasio will lead the city back to its dark days of high crime and poor fiscal management.
"There's only one poll that counts and it's the one that closes at 9 p.m," Lhota said at a Monday campaign appearance.
A Marist poll released on Monday had de Blasio leading Lhota 65 percent to 24 percent among likely voters.
"Bill de Blasio continues to be the overwhelming favorite with New York City voters while Joe Lhota can't get any traction," said Marist pollster Lee Miringoff.
Democrats have been locked out of City Hall for two decades despite holding a six to one registration advantage over Republicans.
The campaign has been as much about the policies of Bloomberg, who leaves office at the end of the year after three terms, as the candidates' vision for the future.
De Blasio frequently talks about the "two New Yorks" - one rich, one poor - and how the city has left less fortunate New Yorkers behind as the contrast between the have's and have not's has grown increasingly stark.
He has especially criticized the controversial police tactic of stop-and-frisk, which critics say unfairly targets poor blacks and Latinos. Bloomberg has called the approach central to the city's anti-crime fight, while de Blasio has blasted it as destructive to police and community relations.
Lhota, who has struggled to shake de Blasio's formidable lead, has launched an assault of negative ads. But that strategy has mostly backfired with an increasing number of voters saying they have a negative view of the Republican, Marist has found.
During three debates, de Blasio's tactic of linking Lhota to Republicans and Tea Party politicians in Congress has been more successful, forcing Lhota to distance himself from his party.
Polling places opened at 6 a.m. and close at 9 p.m. (Reporting by Edith Honan; Editing by Scott Malone and Andre Grenon)

Before You Go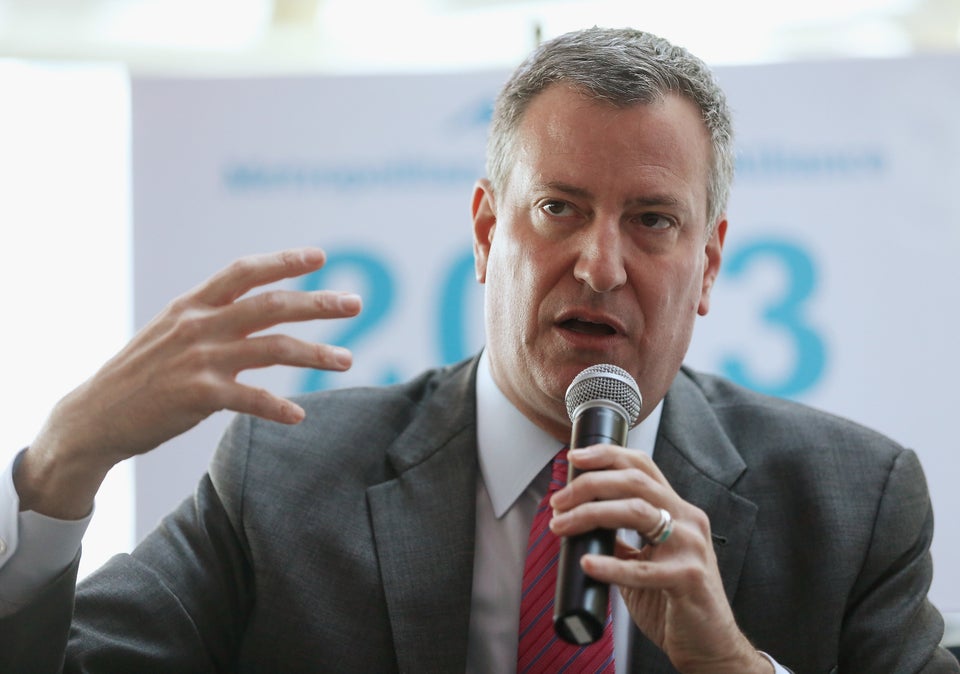 2013 NYC Mayoral Candidates
Popular in the Community