The start of New York Fashion Week is like the first day of school for the stylish set, complete with the excitement of seeing old friends (and the fear of judgement from the cool kids). So it's fitting that this September as designers presented their visions for Spring 2013, the overwhelming theme was uniforms. Slick two-piece suits reigned, collars were primly buttoned to the top, while the skirts were pleated, swingy and girlish. But designers didn't forget to have some fun, too, splashing graphic prints in electric hues and hair streaked with neon down New York's many runways. We did our homework and took diligent notes, scouring more than 100 shows for the most intriguing, beautiful and boundary-pushing styles of the season. Ahead, a primer on what you'll be seeing in Spring 2013. Study it closely, kids -- school is now back in session.
1. Ladylike Skirts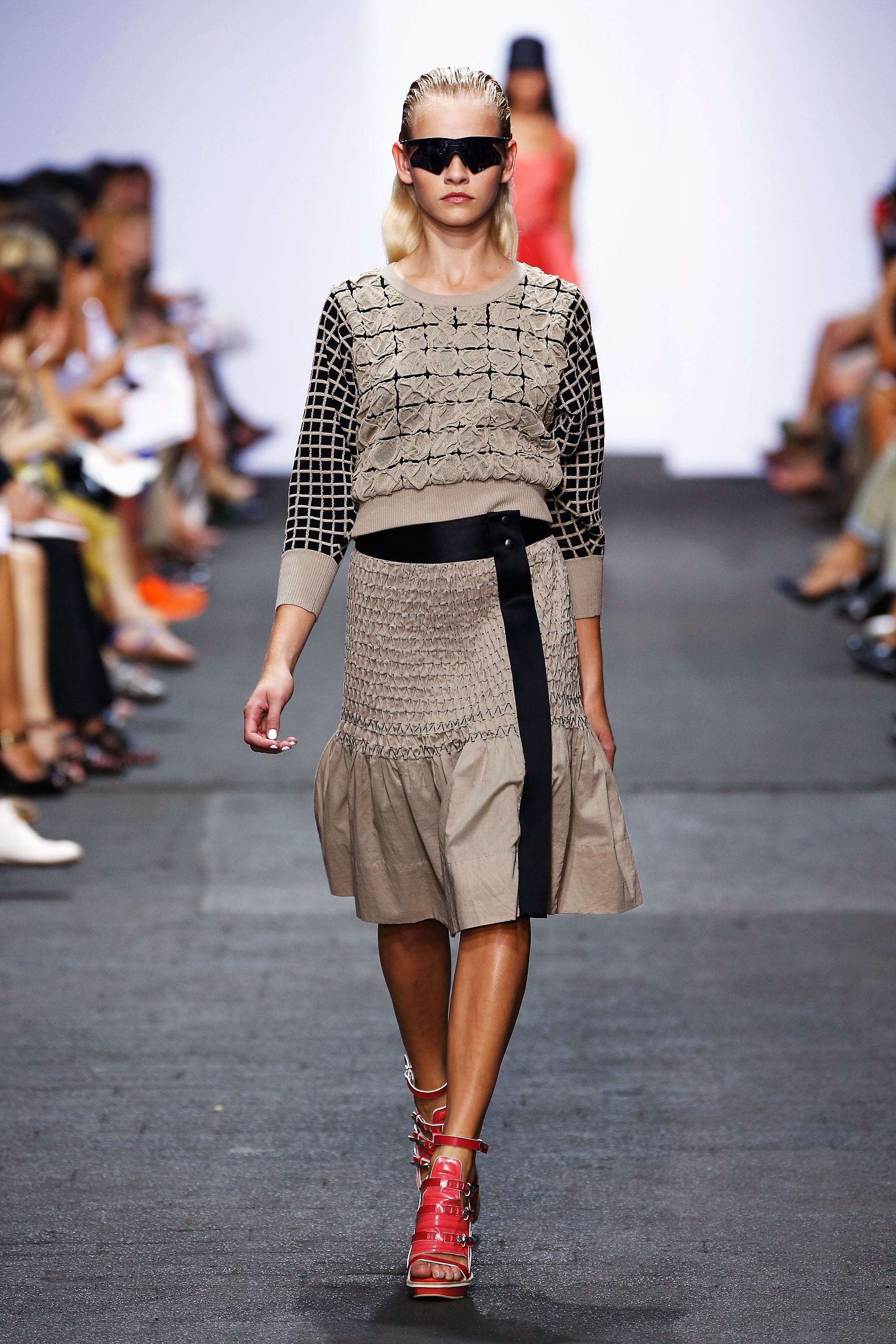 Girls with hips, rejoice. Roomy, swingy skirts are making a comeback for spring. More comfy than tight miniskirts and more useful than those billowing maxis, the new styles hit right below or at the knee for a tasteful touch. A piece of advice: wear them with heels. Trust us.
2. Black Leather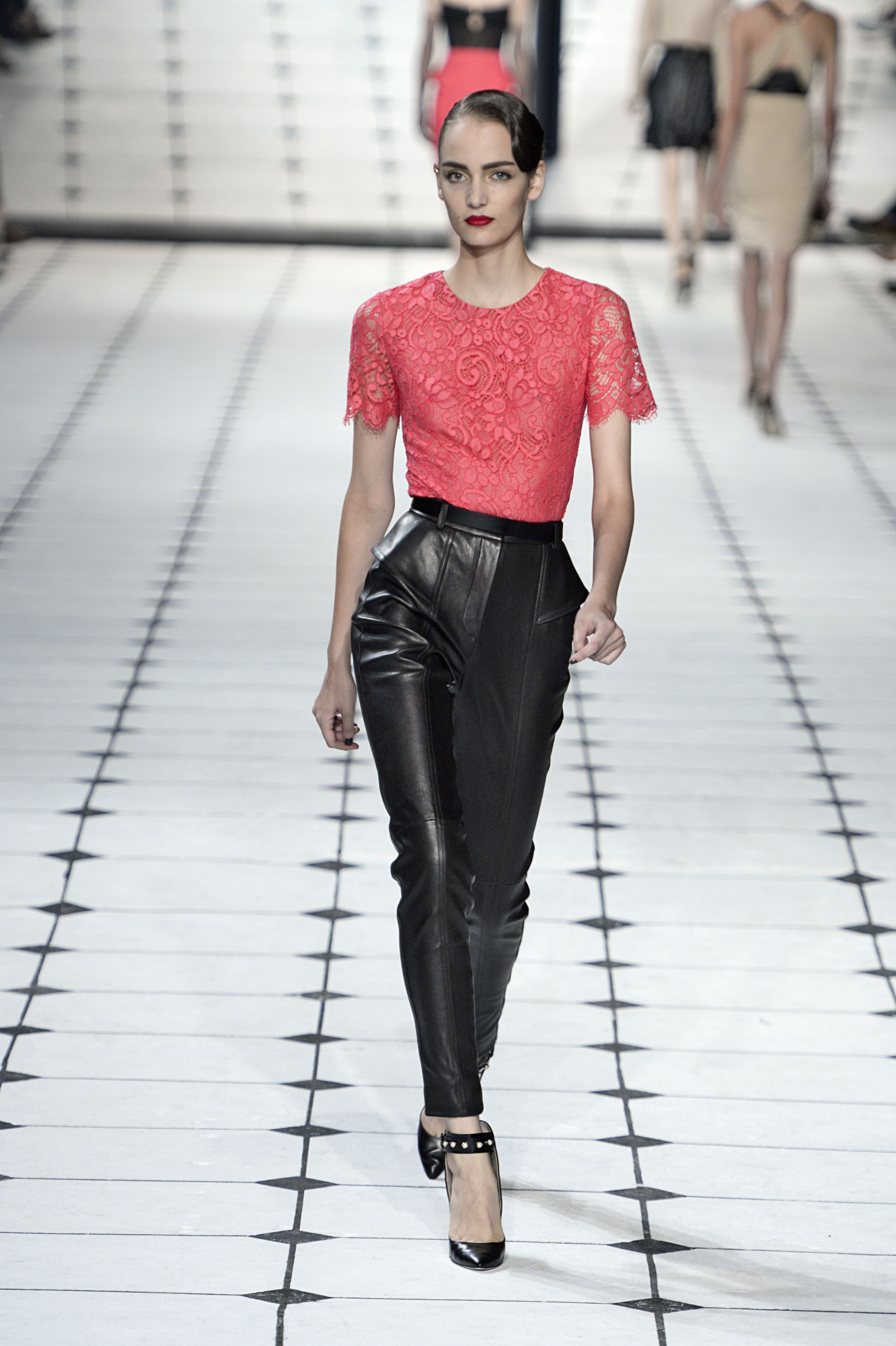 Black leather is "in" for spring? You bet your hide it is. With all the graphic pants, pretty florals and prim shirts, you'll be needing a tough exterior to bring back your edge. Luckily designers cleverly incorporated the skins into dresses and other playful ensembles -- no biker chicks here!
3. Two-Piece Suits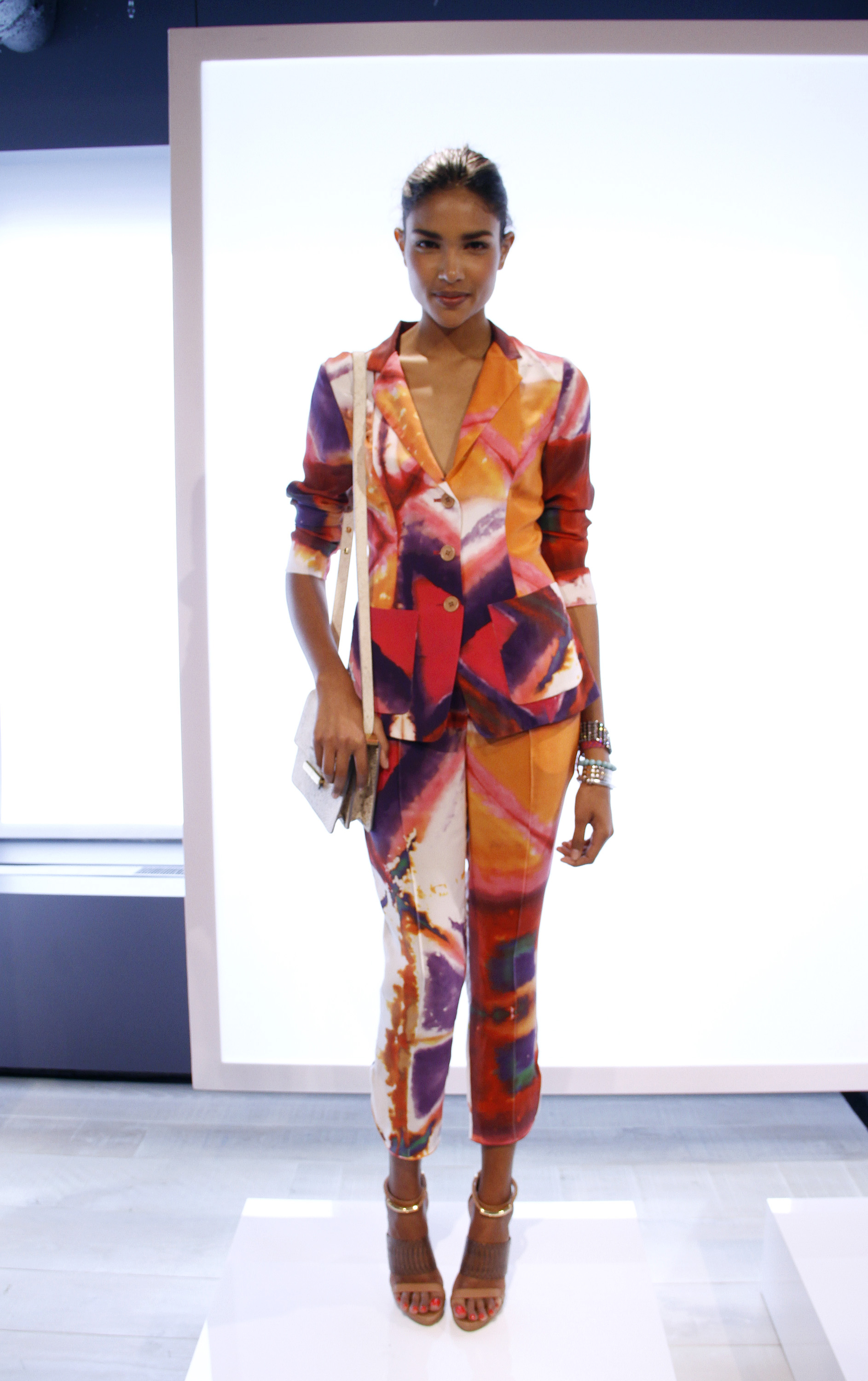 Perhaps designers were inspired by the increasing coolness of Hillary Clinton or were simply trying to speed up the dressing process. Either way, with these raucous suits, you'll never have to worry about matching... because you'll probably clash with everything. Own it!
4. The Buttoned-Up White Shirt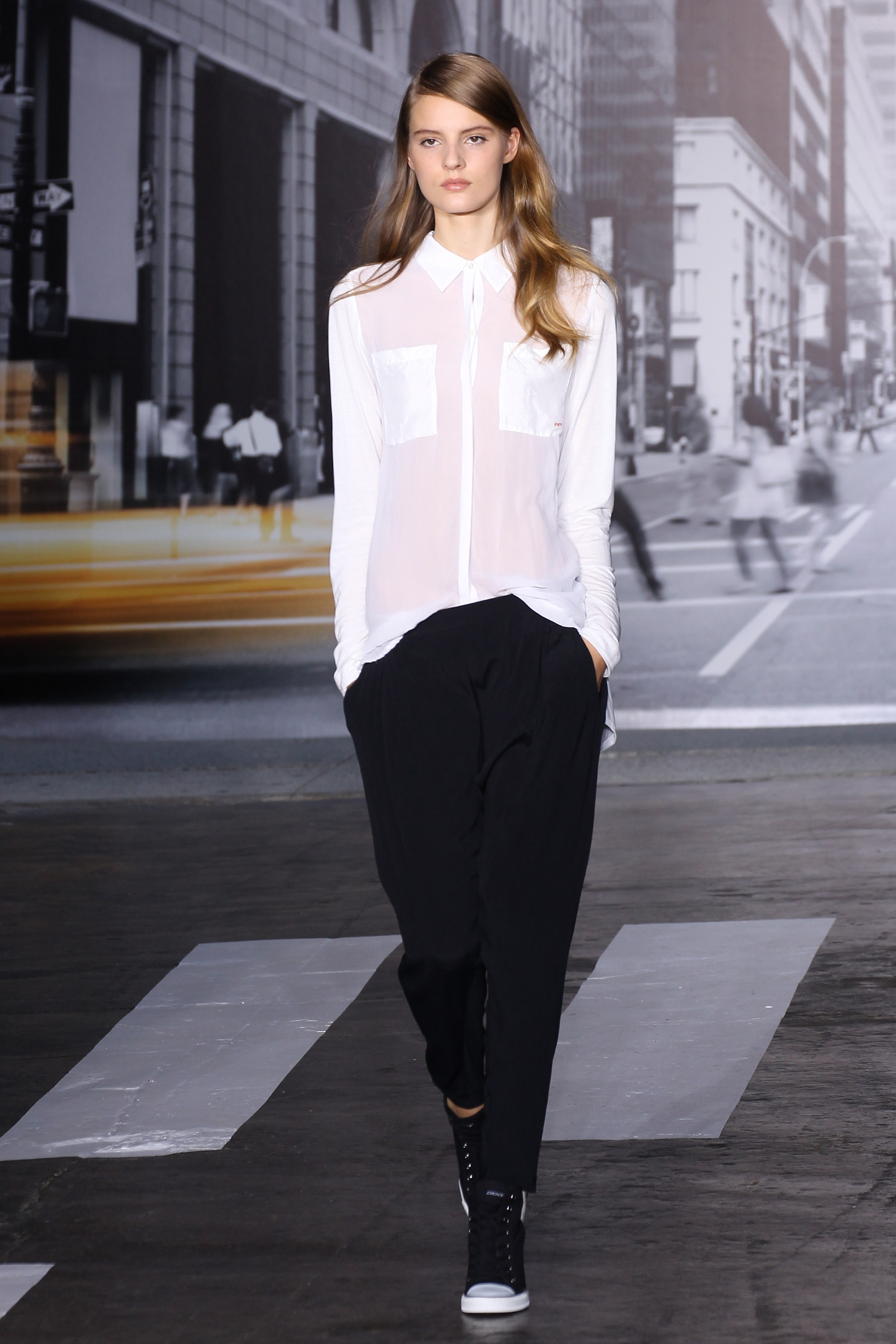 This simple piece is a sartorial blank canvas, topping off the most feminine floral outfits (Alice + Olivia) or edgy urban-inspired ensembles (Alexander Wang). The twist this season: the buttoned top button, which gives the menswear classic an ironic, unexpected edge.
5. Seafoam Blue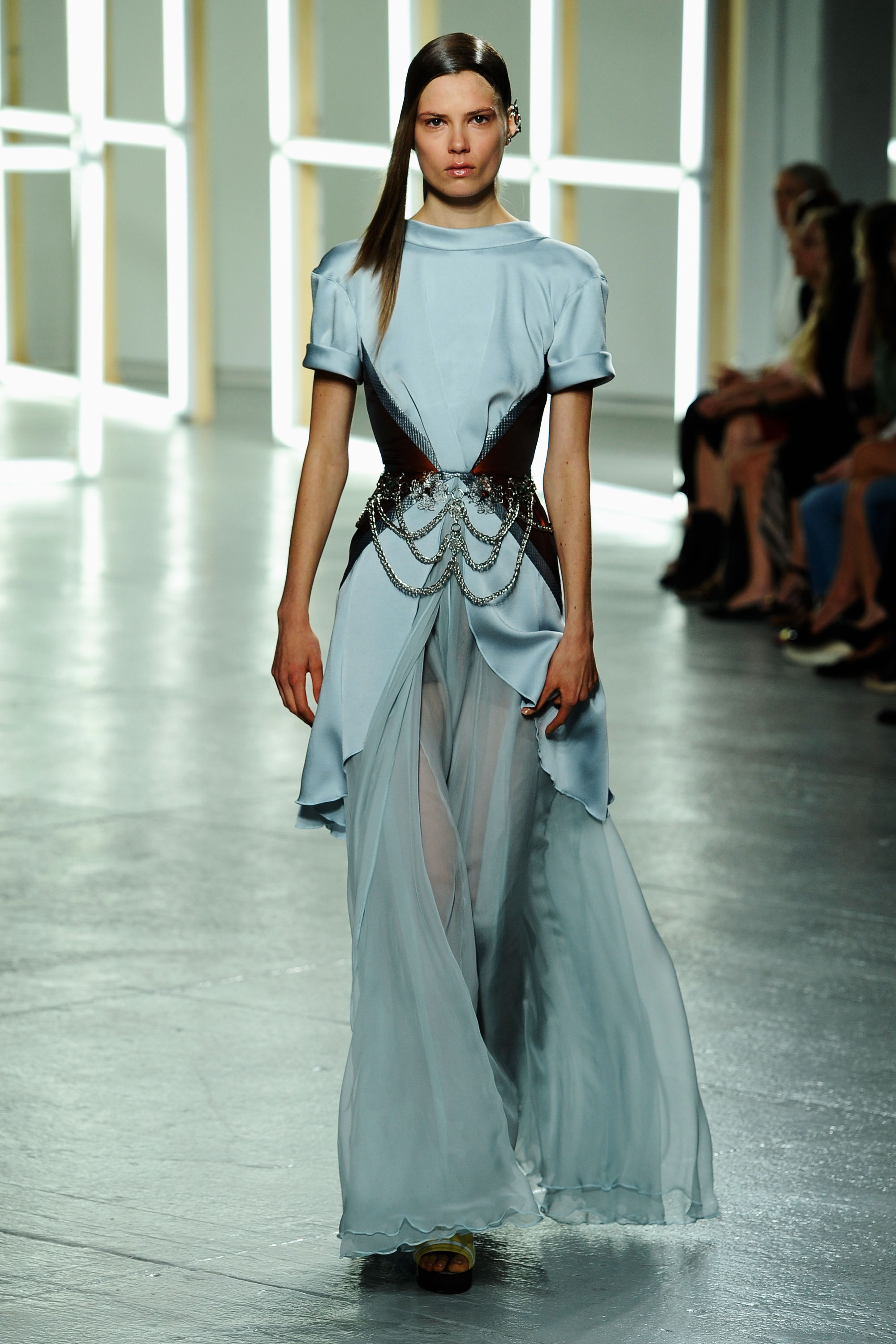 Dreamy and cool, this minty shade is like a breath of springtime air. Some designers mixed it with primary hues (Carolina Herrera) while others played it straight and let the vintage color, reminiscent of a Tiffany's box, speak for itself (Zac Posen). Embrace the softness any way you like it.
Related