So what about the actual clothes designers sent down the runway this season? Sure, there are some crowd-pleasers like Oscar de la Renta, Jason Wu and Marc Jacobs. But don't you think the Average Joe might have a thing or two to say about Jeremy Scott's "Big Bird" look?
Of course, industry folks didn't seem to bat an eyelash at the fluffy yellow number -- this is fashion, after all, and free expression seems to be the industry motto. Fortunately, this attitude leaves us with a plethora of strange, off-kilter looks that we're sure you would buy... well, never.
Click through the slideshow below to see our roundup of the most outrageous ensembles we saw at New York Fashion Week.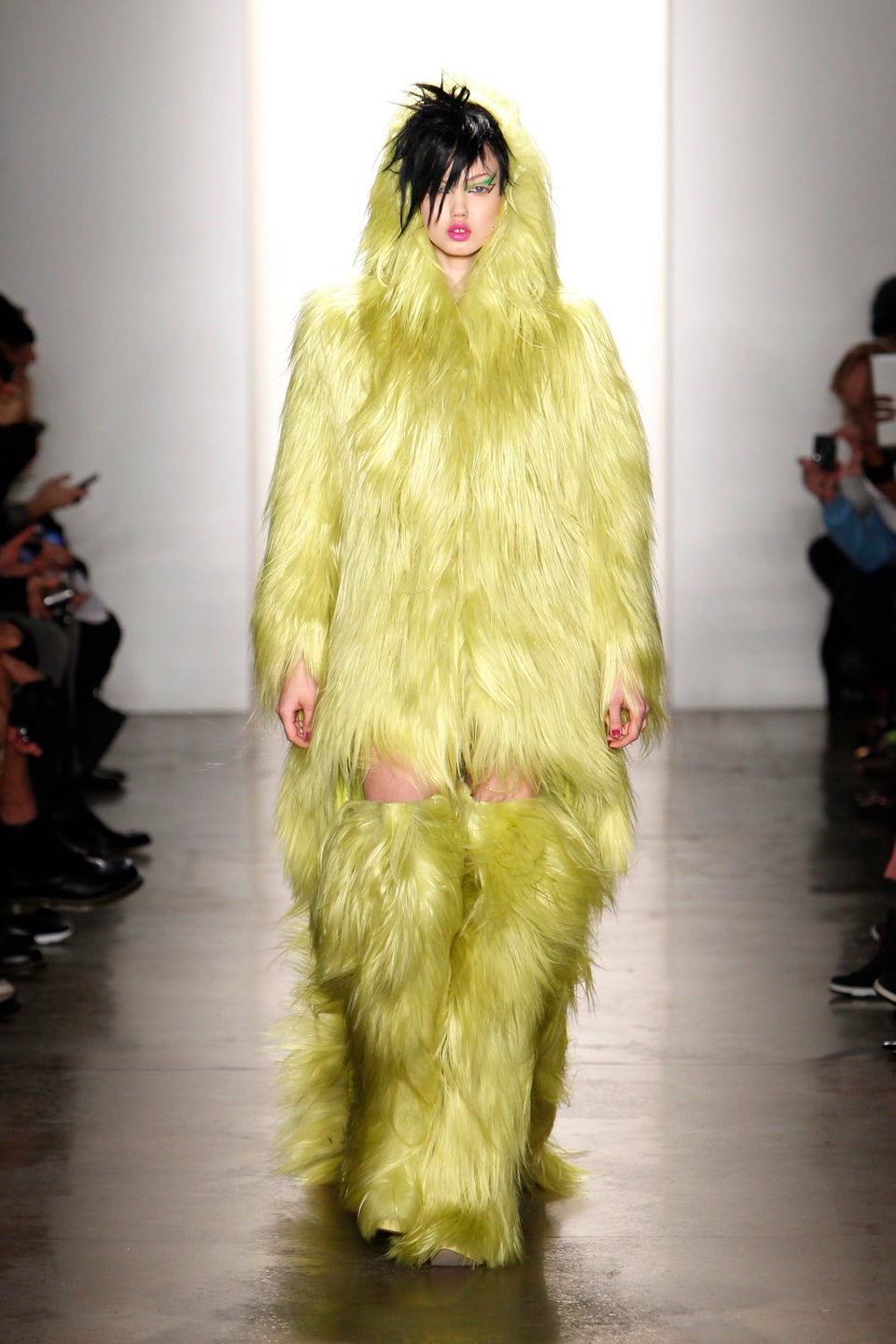 The Most Outrageous Looks We Saw At NYFW