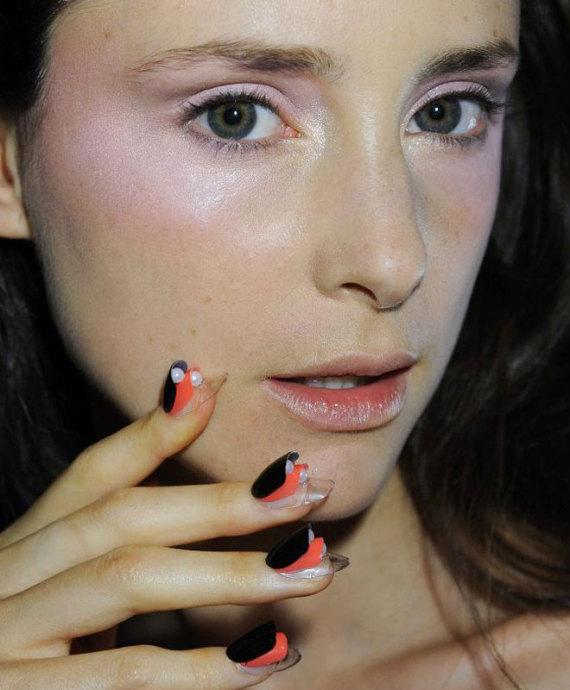 Photo: Courtesy of CND
Backstage at Binetti's Spring 2013 presentation, models' fingertips were transformed into oyster shell-inspired manicures. CND manicurist Heather Reynosa-Davis painted individual press-on nails with CND Colours Tropic Coral, Flamingo Feather, Rouge Red and Blackjack, glued them onto a lucite nail to create a triple tier and added delicate pearls between each layer. While we certainly had our hands full testing out stiletto nails, we can't imagine making it through a day without these nails popping off.
What do you think of this triple-tiered manicure? Would you wear it?
See all of our New York Fashion Week coverage here.