The largest queer fashion show during New York Fashion Week (NYFW) will take place Thursday at the Brooklyn Museum, marking its sixth year.
Curated by Anita Dolce Vita of dapperQ, this year's theme is "Dress Code," and the show will bring together 10 designers whose work is dedicated to the queering of fashion ― particularly gender nonconformity. DapperQ's annual fashion show elevates the work of LGBTQ designers who are not typically heralded among big house brands during NYFW.
"Queer style pushes, pulls, challenges and blurs heteronormative, binary gender expectations, and is thus an act of rebellion," Dolce Vita told HuffPost. "This year's theme, 'Dress Code,' examines clothing as a coded language and one of the first visible markers of our identities, inviting guests to consider the way garments uphold or challenge rigid stereotypes."
HuffPost caught up with Dolce Vita to discuss her vision for "Dress Code" and the inherently political nature of fashion in 2018.
What are you trying to accomplish with this year's "Dress Code" theme?
Fashion is political and plays a significant role in the social construction of identity. Alexander Fury once stated, "Clothes are politicized objects, a sartorial billboard, a manifesto on your back. You can still be arrested for wearing the wrong thing in the wrong place — and, beyond the laws of basic public decency, that's because people often don't want to hear what your garments are telling them."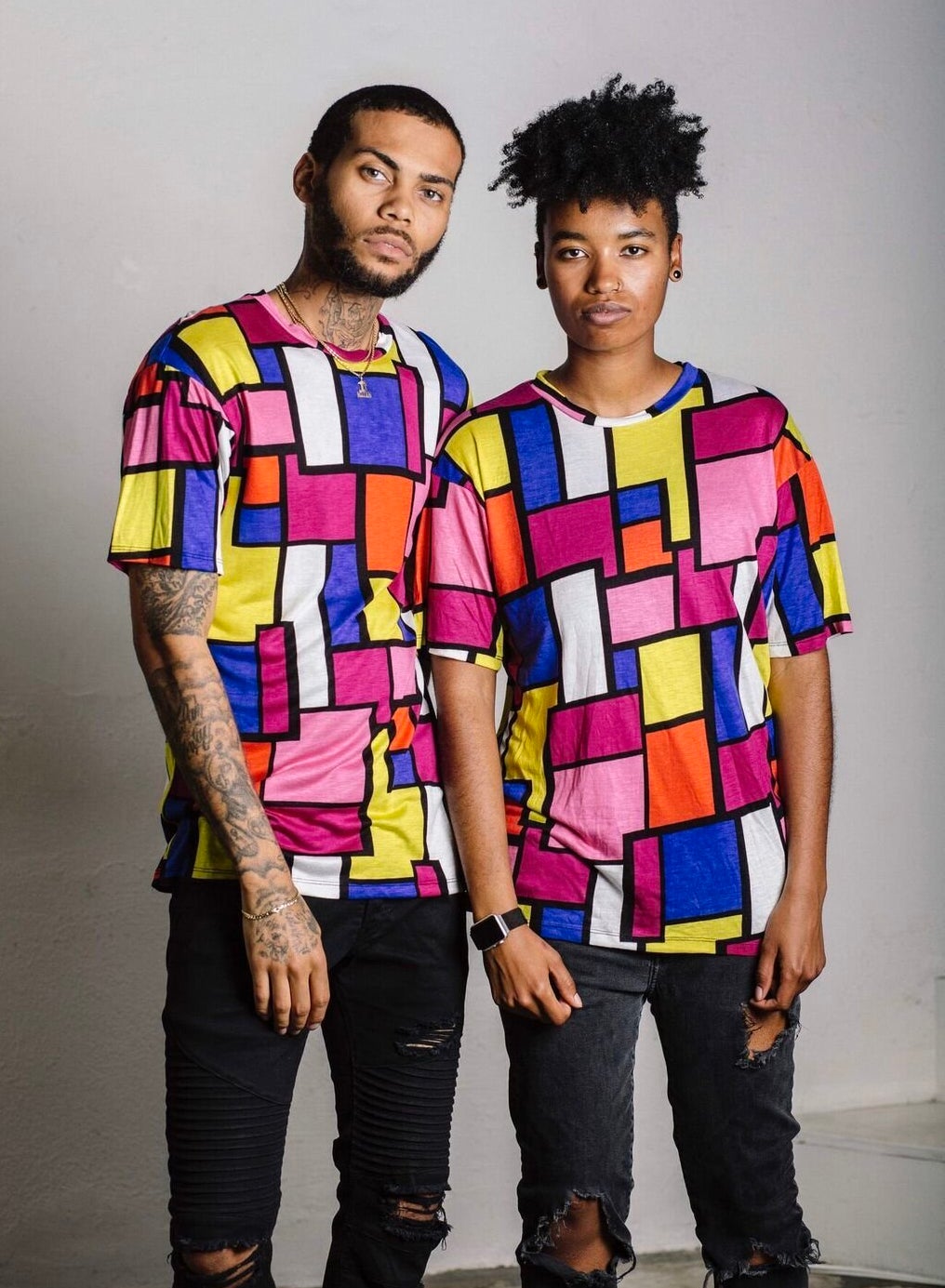 What can people expect from this year's show?
A sip-and-shop with opportunities to purchase direct from the runway designers. Happy hour courtesy of Henrietta Hudson, the oldest brick-and-mortar queer women's bar in New York. Our first ever GIF booth sponsored by Sharpe Suiting. Resident DJ M.O. [Monet Bernard]. Oh, and the usual extraness of 10 designers and 70-plus models representing queer style. I say usual extraness because we have received feedback that the show is too long. But we want to take up as much space as possible during New York Fashion Week. Besides that, we know that our audience came to slay and mingle, so we are going to continue to do the most. Sorry, not sorry!
Additionally, this is a special year for dapperQ, as it marks the fifth anniversary of producing this show in partnership with Brooklyn Museum. With INTO as our official sponsor, we will have some pretty amazing show enhancements, such as a red carpet arrival with step-and-repeat in Brooklyn Museum's gorgeous glass lobby, as well as being able to bring on our incredible host for the evening: Alex Mugler from Viceland's show "My House." "My House" is a ball culture documentary/reality series that follows a group of electric voguers from New York City, including Alex. Alex Mugler is an American-born New York actor, voguer, contemporary dancer and choreographer. His skills reflect intense, virtuoso and hybrid performances, traveling from high heels to ballet pointe shoes, embracing spiritual, sexual and abstract expressions of the body. He collaborates with artists such as Rihanna, Rita Ora, FKA Twigs and Parris Goebel.
Lastly, we are not only queering the opening day of Fashion Week with the main event this year but are queering the entire week. We have partnered with The Phluid Project to bring a full week of events to continue after the show.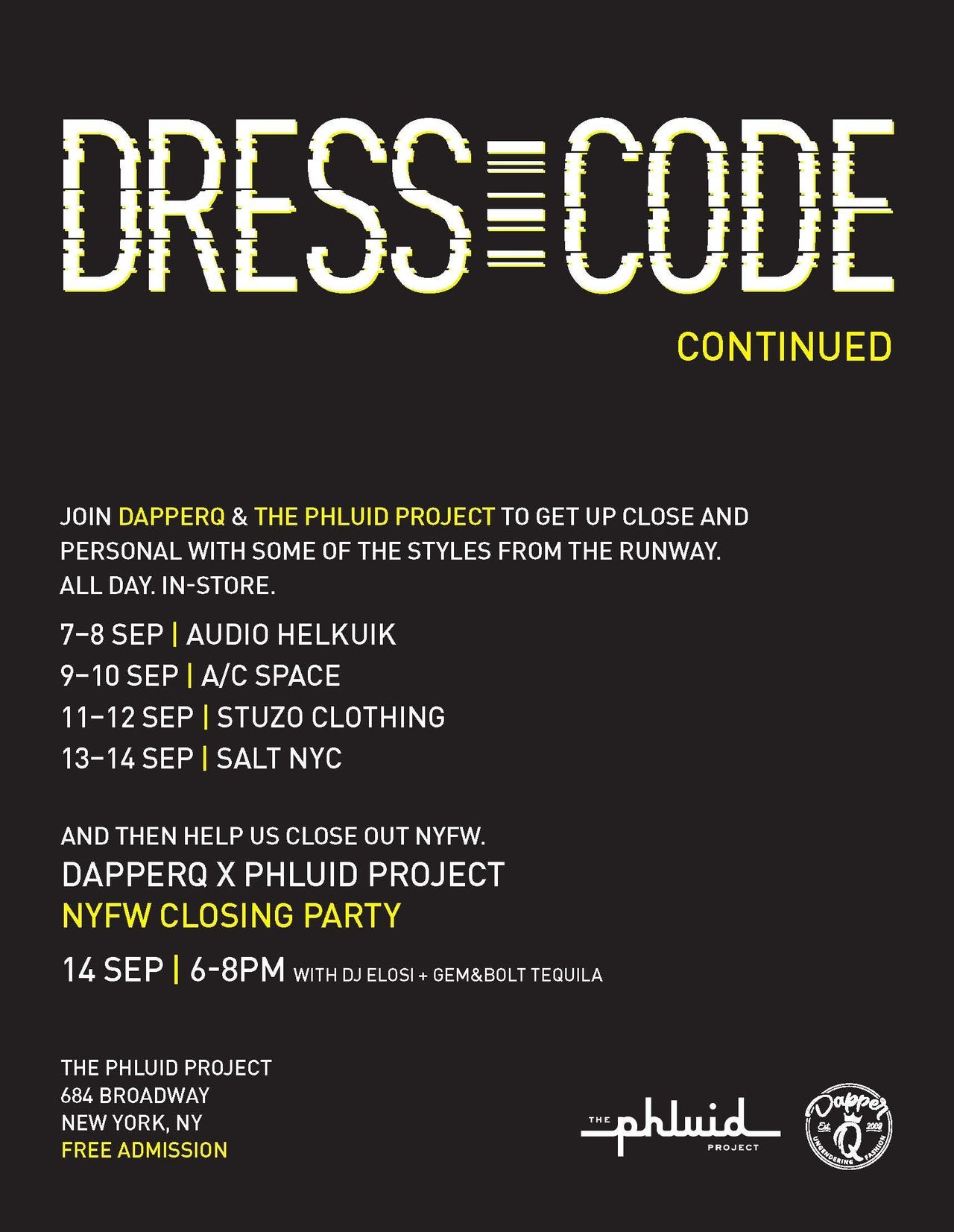 How do you go about selecting designers to showcase?
Each year, we have a digital application. We review the applications and consider the breadth and depth of the each designer's work and how their work is un-gendering fashion and/or challenging traditional binaries; and their work in the community. We also consider the diversity of our designer lineup.
This year is our most diverse lineup ever, including A/C Space, Audio Helkuik, Jag & Co., Kris Harring Apparel Group, Nicole Wilson, SALT, Stuzo clothing, The Phluid Project, TomboyX + Squirrel Vs. Coyote and THÚY Custom Clothier.
How have you seen the show grow and change over the years?
In our first year, we had six designers: five suiting companies and one athleisure brand. All of the models were masculine presenting, as the show reflected dapperQ's founding mission to provide a platform for masculine and androgynous women and transgender individuals. However, over the years I saw a proliferation of platforms dedicated solely to the demographic we were serving, but zero visibility for femmes. Not only have we changed our digital platform to include the incredible contributions femmes make to queer style with our sibling project, "Hi Femme!," but our shows have also been more inclusive of a wider range of styles on the feminine-masculine spectrum.
We did get some initial pushback for this decision to be more femme inclusive. However, speaking for myself as a queer black femme, I do not feel that the images of tall, white, thin, heteronormative femininity published in traditional fashion media are adequate representation of femmes of color, femmes of size, disabled femmes, non-binary femmes, trans femmes, and the entire spectrum and diversity of femininity that exists outside the world of narrow patriarchal definitions of feminine beauty. Further, heterosexual actors playing the roles of lesbians ― roles usually developed for cis het male consumption ― do not count as "femme representation."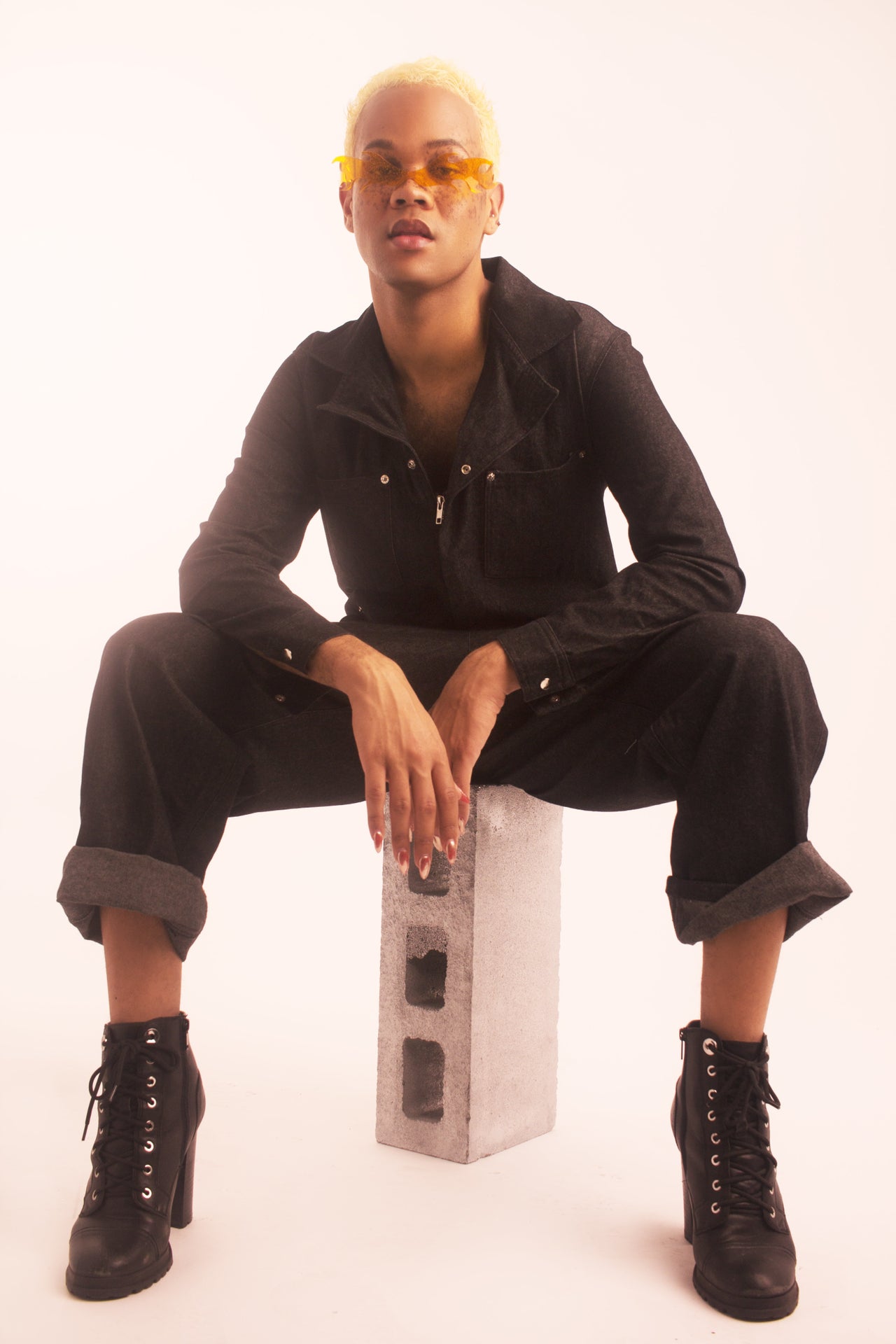 Another major change is that our production team has grown. In the beginning, the dapperQ production crew was all of two people. Today we have an incredible, diverse executive production team including myself, Colette Lee Morales (runway coordinator), Lu Wooley (volunteer coordinator), Hutch Hutchinson (activations coordinator), Tara L Cavanaugh (A/V coordinator), Senka Filipovic (my partner who bravely volunteers to be a jack-of-all-trades), Nina Kossoff (sponsor and marketing coordinator), Kim Geronimo (social media) and Alithea Castillo (social media). The quality and creativity has only improved since this expansion.
What do you ultimately want people to take away from the production this year?
This show has always been an act of defiance, but I hope that people within our own communities can witness and affirm the diversity that exists under the LGBTQ umbrella and work toward more intersectional activism, even through fashion and beauty!
Popular in the Community