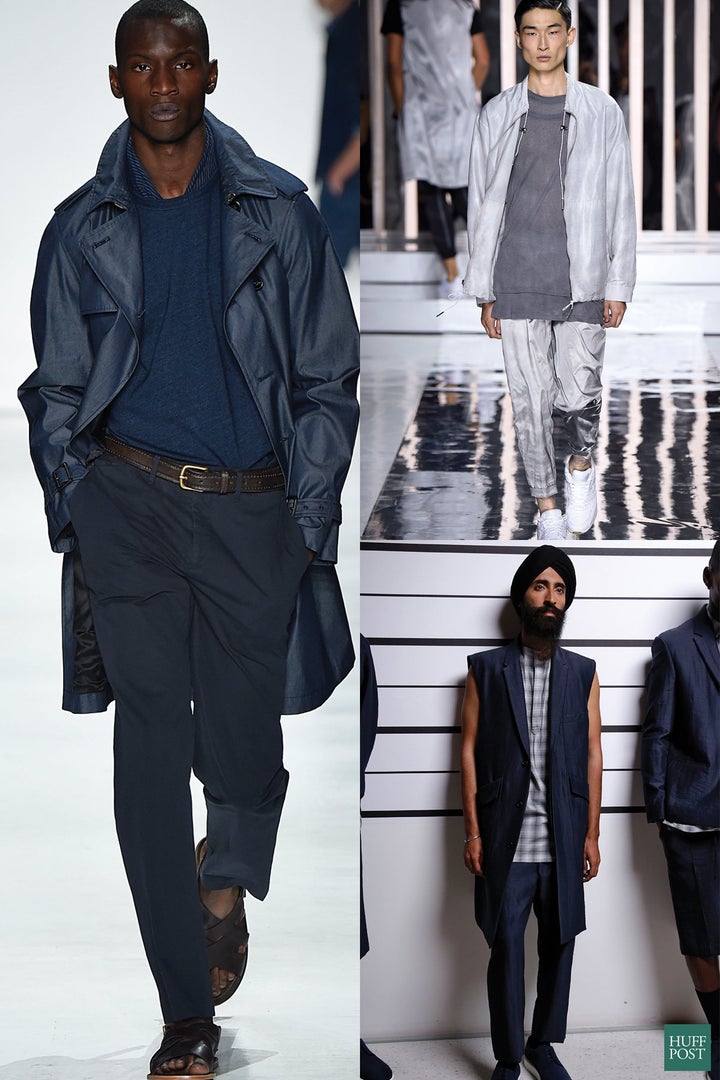 This week, menswear is getting its time to shine at Men's New York Fashion Week. During the exclusively male event, designers like Rag & Bone, Richard Chai and Public School show off their Spring/Summer 2016 collections.
If there's a trend worth noticing, though, it's the abundance of models of color walking the runways.
At the time of this story's publish, there have been 90 appearances by models of color since the shows started on July 13 -- and there's still a day left.
After his set that showcased at least four models of color, designer Todd Snyder told the Huffington Post, "My collections are diverse, my travel is diverse, my outlook is global. My runway is reality."
The Council of Fashion Designers of America (CFDA) runs the program of NYFWM (along with the City of New York). Steven Kolb, CEO of the CFDA, told HuffPost about the coucil's initiatives in promoting diversity on the runway. Kolb notes, "We are very proud to see some results of our efforts at the inaugural New York Fashion: Men's."
While talented male models of color are bucking against the conventional whiteness of fashion weeks, what about the women? New York Fashion Week, which happens twice a year in February and September, has a 20-plus year history and yet women's ready-to-wear shows still lack diversity.
For example, Jezebel reported that during the Fall/Winter 2014 season, only 21 percent of 4,621 female models were non-white. That's compared to a whopping 79 percent of white models, which only fell roughly one percent from the previous season (Spring/Summer 2014) that, according to Jezebel, had a total of 79.98 percent white models.
Looks like things aren't really getting that much better, either. The Fashion Spot compiled the numbers from the Spring 2015 shows, which took place in September last year, and found that 20.9 percent of models were of color ... and don't even get started on New York's international counterparts London, Milan and Paris.
There could be a number of reasons for the racial disparity in women's fashion. Sure, it could be a total ignorance of casting directors or it could be blatant racism all-together. But, the idea that gender plays into this is something worth noting.
Witnessing something other than whiteness on the men's runways is great -- but it's also telling that men are chosen for a wide range of physical attributes (and even that could be criticized), while women are still held up to the somewhat unattainable standard of being white and thin.
The racial range of male models at this week's shows set an overarching theme that these designers' clothing reach out to a wider audience of men, despite their race. That might be because the menswear landscape is much freer, according to fashion activist Bethann Hardison. She says it's hard to compare men's runways to women's, because "the thing with womenswear, it's a stronger business," because it makes more money, has a lot more shows and essentially, more exposure. With such a larger scale of runways, Hardison believes that fighting for diversity in that arena is "much more of a challenge," than it is in the men's court. But, she does agree that this week's men's shows are making strides.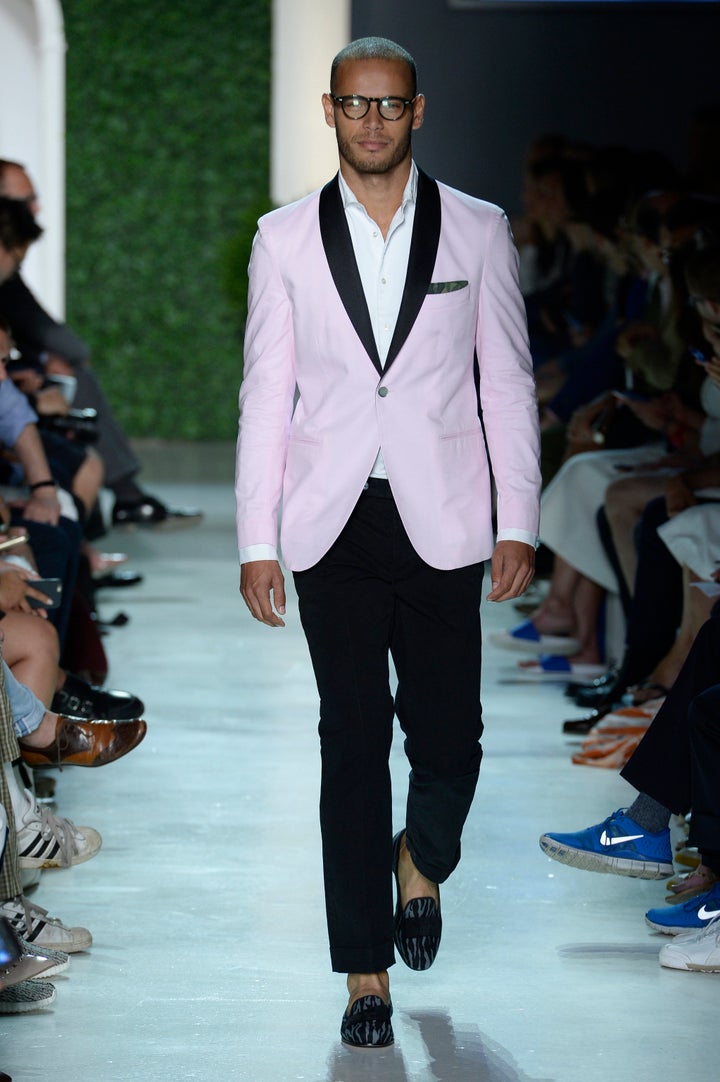 "I haven't been to many men's shows," Hardison says and adds, "but I've been told that the first day of casting was the most diverse casting." She continues to discuss casting directors and designers, such as Michael Bastian, as responsible thinkers in inclusion. She sings more praise of New York's men's fashion week, saying:
It's very nice now that we have an opportunity to give men a chance [with New York Fashion Week: Men's] and to me they're reflecting a society, reflecting culture, they're reflecting streets -- that I'm very pleased by.
Of course, the fashion industry still has a long way to go, but that's not to say there's nothing being done about the race issue. Hardison and the Diversity Coalition penned letters last September to the CFDA calling for more models of color with a tally of the racial divide to show the evidence of an apparent disparity. Kolb mentions this collaboration, saying, "The CFDA works closely with Bethann Hardison on promoting diversity in fashion," and he adds "although there is still room for more, we reinforce the importance of diversity in fashion every season and are confident that this will show on the runways in seasons to come."
As Men's New York Fashion Week closes out in the next day or so, it's inevitable that more collections will be presented by models of color. But, as September rolls around for the women's Spring 2016 ready-to-wear shows, it'll be interesting to see if the catwalks will face the right direction towards ethnic representation. We'll see.
See more men's fashion on HuffPost's Pinterest: