New York Fashion Week's candles are burnt out at Lincoln Center and jocund London stands tiptoe on the misty fashion fronts, but aptly named Circa Lounge's flame continues to burn bright. In an unprecedented collaboration with the CFDA, CIRCA's Chairman and CEO Chris Del Gatto pioneered an initiative to highlight handpicked accessories designers and showcase them throughout the week... and then donate a percentage of proceeds throughout the year to support the accessories industry.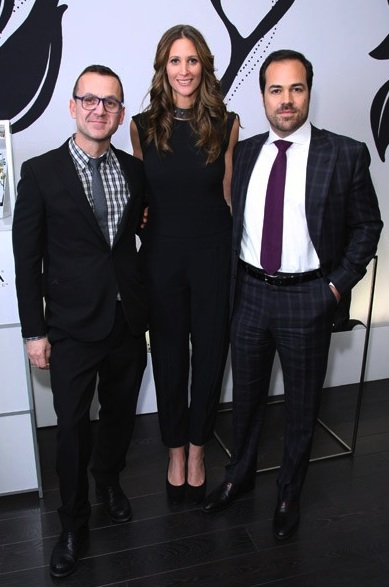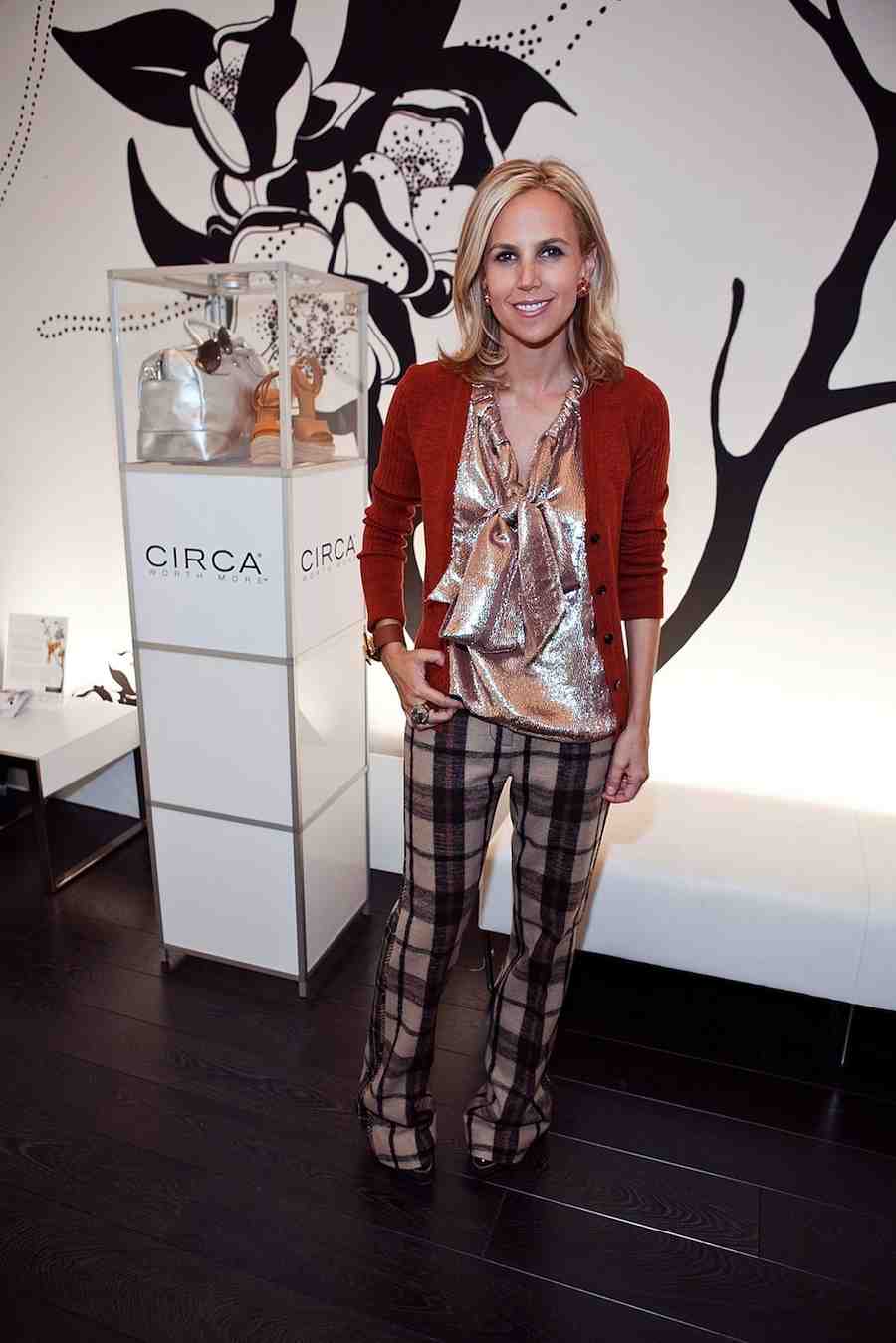 Nestled beside the chic Mercedes-Benz Star Lounge (recently re-decorated by DVF Home Collection), CIRCA featured designers Dennis Basso, Rebecca Minkoff, Tory Burch, Tracy Reese, Vera Wang, and Elie Tahari, and debuted with a guest list even the most coveted front-rows at The Stage envied: Fern Mallis, Veronica Webb, June Ambrose, Constance White, Virginia Smith, Christian Cota, Alexandra Lebenthal, Dayssi Olarte de Kanavos, Cindy Weber Cleary, Hasan Pierre, Zani Guglemann, Carol Brodie, John Barrett, Louis Sarmiento, Liz Walker, Di Petroff, Zoe Weisberg and more; CFDA Director Steven Kolb, newly appointed Director of Fashion Stephanie Winston Wolkoff, and CIRCA founder and CEO Chris Del Gatto hosting. The lounge was the Wild West of the Mercedes-Benz complex; a democratization of fashion where mortals could mingle with models and speak freely with designers, editors, and fashion royalty.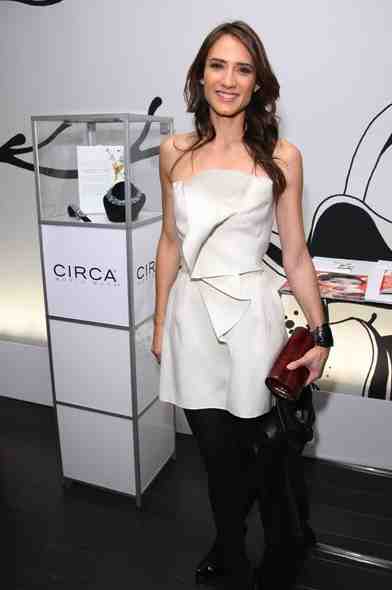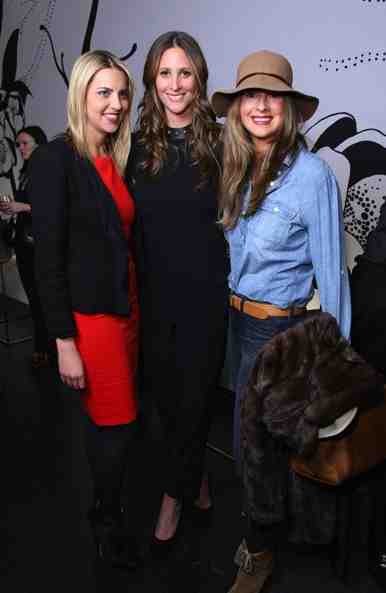 Wolkoff was statuesque perfection the first night in strapless Alexander McQueen, but exuded warmth as she shared that Corduroy is her favorite book to read to her children. "It's the story of a bear who lives in a department store, but nobody buys him. The metaphor compels. I find it simple and touching." This simplicity extends to how Stephanie defines style: "Classic. Bold. Intentional. Polished. Lifestyle and age appropriate. Unique. It's mixing high and low." Her style advice? "When you leave the house, take off one accessory," she advises, then adds that style is not "piling on every trend that fits on your frame."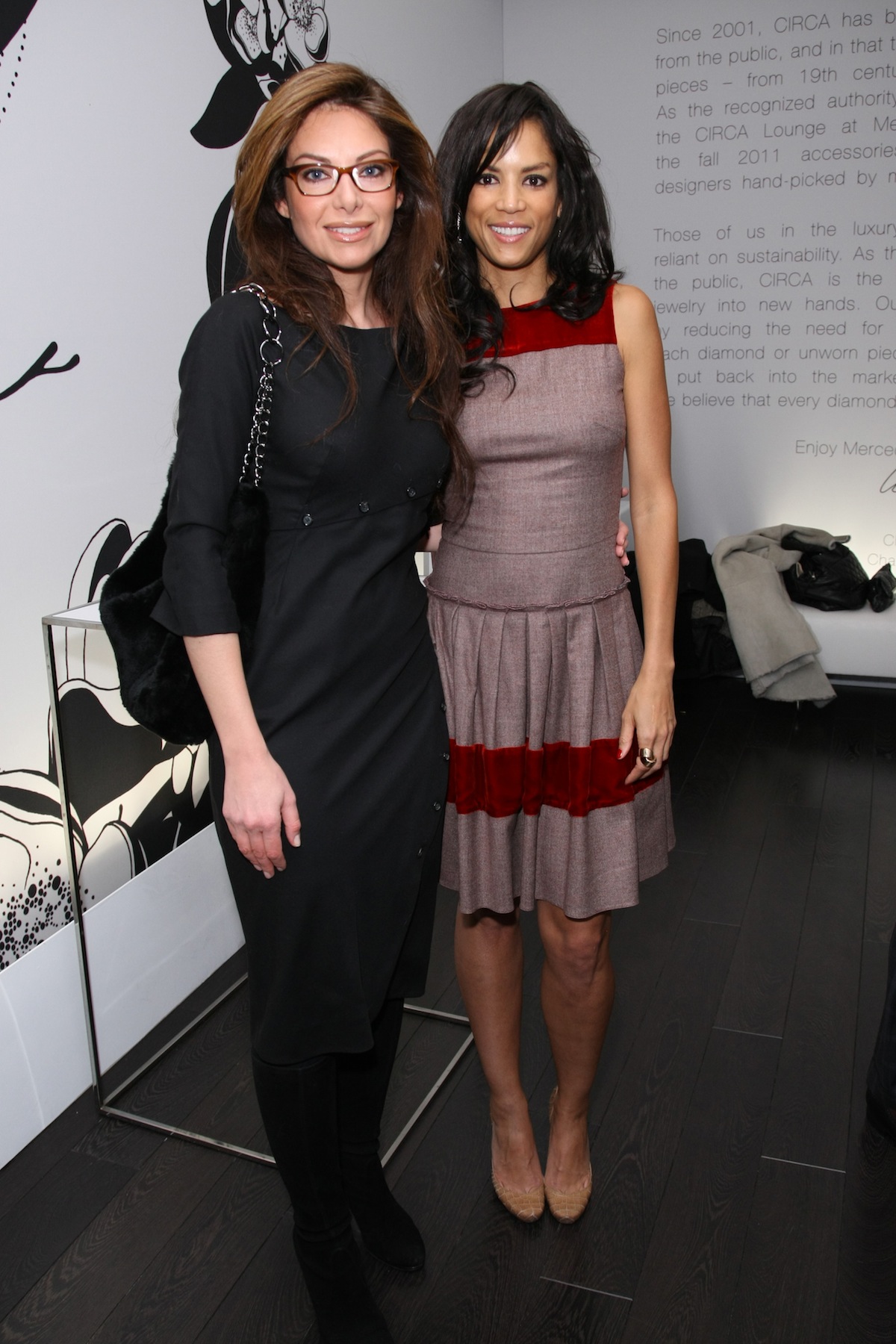 Chris Del Gatto is jewelry's Golden Boy, responsible for creating the first ever luxury brand on the buy side of the jewelry industry, and establishing CIRCA as the largest global buyer of jewelry from the public. He's not even forty. He also owns a polo team (a sport he picked up a few years back and now holds championship titles in) and Veronica Webb stands at his side. "Meet my mother," he surprises, then almost seems shy when she declares, "I am so proud of him." Del Gatto makes no pretenses; he's a Lower East Side kid with a dream he accessorized with education and persistence. His knowledge of the jewelry industry -- gemstones and watches in particular -- is astounding, but when it comes to chocolate, "I hate the fancy stuff. Dark. White. No thank you. Give me a Reese's," he laughs. On to more serious topics -- religion? "I am an objectivist," he states seriously, referencing his favorite author Ayn Rand. "Virtue of Selfishness, Fountainhead, you name it. I've read them all. But Atlas Shrugged. That is the masterpiece. I keep going back to it. It's... well, it's spectacular." A reverent silence, then Del Gatto exchanges Rand trivia questions before seamlessly transitioning back to business; CIRCA may be at the headline of every business success story these days, but he says with a quiet determination, "Our business has barely scratched the surface. I have only just begun."
A modern day John Galt, Chris Del Gatto established a veritable Galt's Gulch during Mercedes-Benz Fashion Week. Amidst the revolving doors of every Fall 2011 collection showcased at Lincoln Center, the Circa Lounge was a glittering jewel box that showcased talent, innovation, and humanity. Accessories, like individuals, tell stories that are meant to be shared and passed on, each unique in its design and vision.
REAL LIFE. REAL NEWS. REAL VOICES.
Help us tell more of the stories that matter from voices that too often remain unheard.