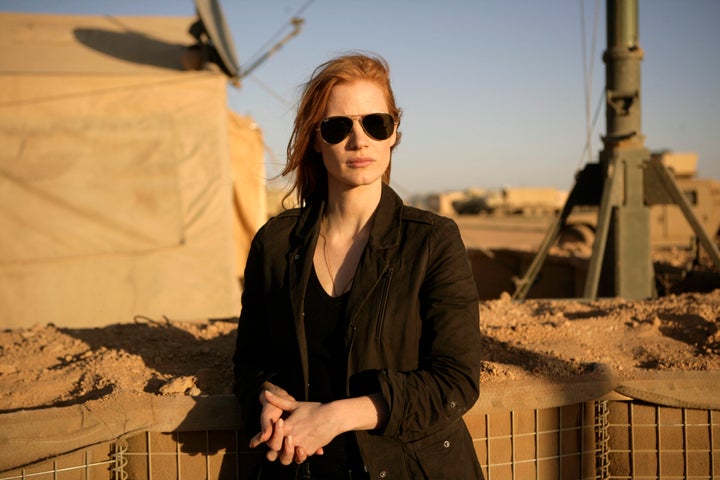 Early winners included "Central Park Five" for Best Non-Fiction Film, "How to Survive a Plague" for Best First Film and Greig Fraser for his cinematography on "Zero Dark Thirty."
"Zero Dark Thirty" also won Best Picture from the New York Film Critics Circle, while Kathryn Bigelow took home Best Director.
Daniel Day-Lewis won Best Actor for "Lincoln," topping actors like Joaquin Phoenix ("The Master") and Hugh Jackman ("Les Miserables"). Rachel Weisz, meanwhile, was a surprise winner for Best Actress for "The Deep Blue Sea."
Sally Field earned Best Supporting Actress for her performance in "Lincoln," an upset pick over presumed favorite Anne Hathaway in "Les Miserables." Matthew McConaughey grabbed Best Supporting Actor for his roles in "Magic Mike" and "Bernie."
Despite the love for "Lincoln" -- which also won Best Screenplay for Tony Kushner -- Steven Spielberg did not win Best Director, as some had predicted.
Tim Burton's "Frankenweenie" won Best Animated Feature over films like "Wreck-It Ralph" and "ParaNorman."
As noted by the New York Film Critics Circle website, the group was founded in 1935 and "includes critics from daily newspapers, weekly newspapers, magazines, and qualifying on-line general-interest publications. Every year in December the organization meets in New York to vote on awards for the previous calendar year's films."
Past New York Film Critics Cirlce winners for Best Picture include "The Artist," "The Social Network," "The Hurt Locker," "Milk," "No Country for Old Men," "United 93," "Brokeback Mountain," "Sideways" and "The Lord of the Rings: Return of the King." Films that win the New York Film Critics Circle prize for Best Picture have a 90-percent chance of being nominated for Best Picture at the Academy Awards.
Best First Film: David Franch, "How To Survive A Plague"**Best Non-Fiction Film (Documentary): "Central Park Five"Best Cinematography: Greig Fraser, "Zero Dark Thirty"Best Supporting Actress: Sally Field, "Lincoln"Best Supporting Actor: Matthew McConaughey, "Magic Mike" & "Bernie"Best Animated Film: "Frankenweenie"Best Foreign Film: "Amour"Best Actress: Rachel Weisz, "The Deep Blue Sea"Best Actor: Daniel Day-Lewis, "Lincoln"Best Screenplay: Tony Kushner, "Lincoln"Best Director: Kathryn Bigelow, "Zero Dark Thirty"Best Film: "Zero Dark Thirty"
**First documentary to win Best First Film in NYFCC history.
Support HuffPost
The Stakes Have Never Been Higher
Popular in the Community