New York has joined a growing list of U.S. states that have restricted child marriage. But a new law leaves room for young people to wed ― and to face the risks that come with children becoming married.
New York Gov. Andrew Cuomo signed legislation Tuesday that prohibits all marriages before age 17. But 17-year-olds can wed if they get a judge's permission, according to Human Rights Watch. Human rights advocates who helped draft the law say they were disappointed that New York failed to become the first U.S. state to raise the legal age for marriage to 18, with no exceptions. As it stands, minors are still vulnerable to many of the negative consequences linked to child marriage.
Human rights groups say that every year a girl is able to push off marriage is crucial. (Child marriage affects boys, but to a much lesser degree than it affects girls.)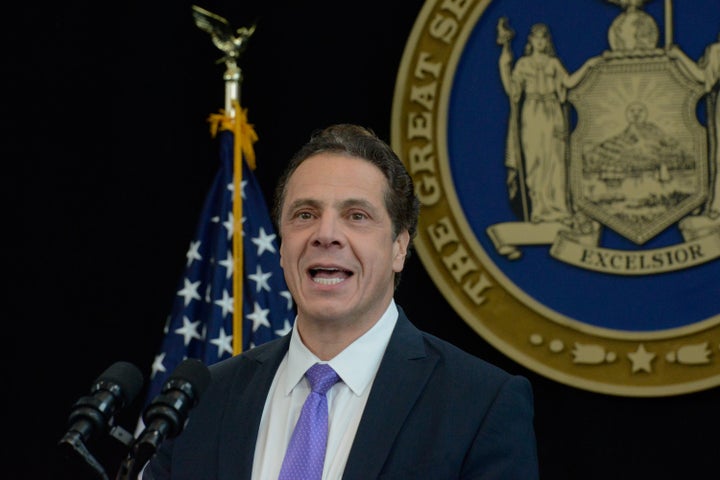 "It was a political compromise," Heather Barr, senior researcher on women's rights at Human Rights Watch, told HuffPost of the new law. "It still represented significant progress."
The minimum age for marriage technically was 18 in New York, according to the previous law. But there were loopholes that allowed girls as young as 14 to wed. Forced or arranged marriages in the U.S. are often the result of religious beliefs, familial traditions or pregnancy.
In 2016, the New York State Assembly proposed a bill to ban child marriage for minors entirely. But the bill's sponsors faced opposition, and a revised law was re-introduced this year. Child marriage laws in New Jersey, Virginia and Texas were also unable to outright ban the practice recently. New Jersey Gov. Chris Christie vetoed an age 18 limit in New Jersey. Emancipated 16-year-olds and 17-year-olds can still wed in Virginia and Texas.
Barr noted that the difference between marrying at 18 or 17 might seem "arbitrary," but it could mean the difference between life and death for girls.
Young people face the highest risk of forced marriage at 17, said Fraidy Reiss, founder and executive director of Unchained at Last, a nonprofit group that helps girls avoid marriage or escape forced unions.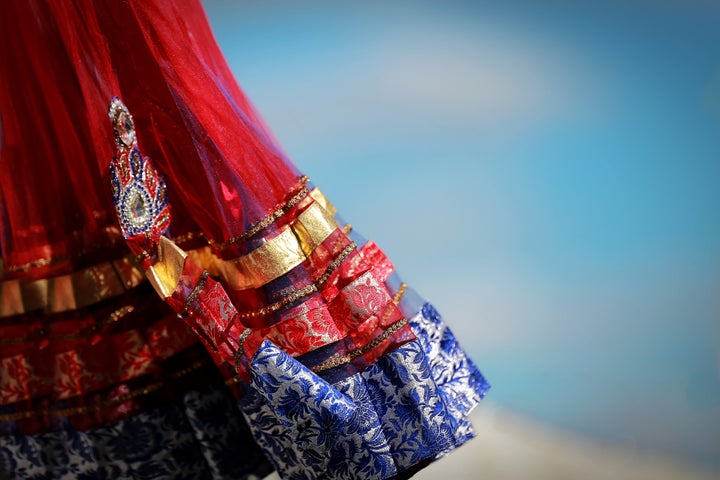 This is of particular concern to those who combat child marriage since accessing services in the U.S. is such a challenge for young domestic abuse victims. Shelters for these victims, for example, typically turn away anyone younger than 18.
Reiss told HuffPost she's seen how this scenario plays out far too often. Her group will bring a married child to a shelter and the people there will say, "If she's turning 18 tomorrow, bring her back tomorrow." Otherwise the shelter has no choice but to shut the door.
Youth shelters can't offer confidentiality. Child Protective Services will say the marriage is legal and it can't intervene. If a group like Unchained at Last helps a young girl leave home, she will be considered a runaway, and the organization can face criminal charges.
"It was a political compromise."
"What happens magically the day a girl turns 18 is that she becomes a legal adult," Reiss said. "There's a significant difference: One is trapped, and one has options."
The new marriage law in New York did manage to add an important protection for girls who marry at 17. It mandates that they can also divorce, which wasn't the case before.
To be sure, New York doesn't have one of the highest rates of child marriages, but it's considered an influential state, which is why human rights advocates were keen on banning child marriage there.
From 2000 to 2010, 3,853 children got married in New York, according to Unchained at Last. Of the states that provided data, Idaho had the highest instance of child marriage per capita, according to The New York Times. There, 4,083 girls got married from 2000 to 2010.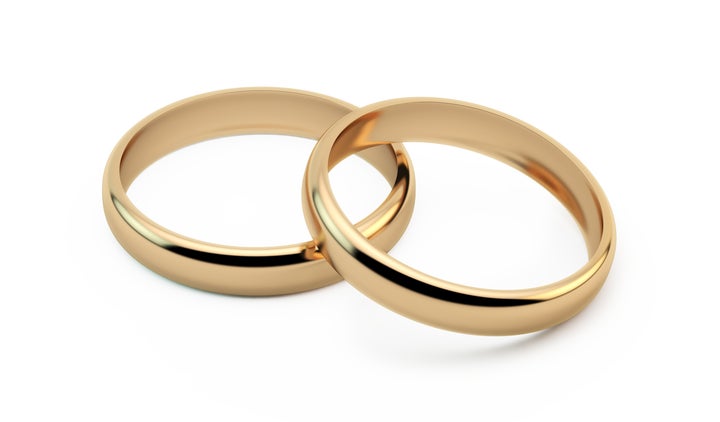 When Reiss discusses the risks and harms associated with marrying young, she speaks from a place of experience.
At 19, Reiss' family arranged for her to marry a man who became physically violent with her. At 27, Reiss defied her husband and her community and enrolled at Rutgers University. She eventually divorced her husband, won custody of her kids and went on to become a journalist and to found Unchained at Last.
But Reiss understands that most girls who grow up in families that support forced marriages aren't as strong-willed or as fortunate as she had been.
Girls who marry before 19 are 50 percent less likely to finish high school and four times less likely to graduate from college, according to the Tahirih Justice Center, which supported the marriage bill. Without a degree, women who married as minors are also at a higher risk of living in poverty. There are mental and physical health risks, too. Women in the U.S. who married as children have higher rates of psychiatric disorders ― as much as three times higher than women who married as adults.
While the new law requires 17-year-olds to appear before a judge before getting married, judicial review is essentially meaningless in these cases, especially when mom and dad take their daughters to the courthouse.
"How much freedom do you really have in that one moment in front of the judge to say, 'Help. Rescue me,' or, 'I'm not sure I want to do this,'" Barr said. "Do you really have that space?"
What's surprising, experts say, is that a number of developing countries, which often look to the U.S. for guidance, have a better understanding as to why the legal age to wed needs to be at least 18.
For example, the southeast African country of Malawi, where 1.7 million people don't have access to safe drinking water, raised the marriage age to 18 in 2015. In Nepal, it was considered discriminatory that girls could legally wed at 18 but men had to wait until 20. So the legal age was raised to 20 for everyone.
Countries that are reluctant to raise the legal age to wed often justify it by looking at Western practices.
When Barr pressed government officials in Kathmandu and Bangladesh to put an end to child marriage, she heard a common refrain: "If it's legal in the U.K. and it's legal in the U.S., why can't we do it?" Hearing such reasoning is what inspired Barr to work to change the marriage laws in the U.S. while conducting research in other countries.
What a lot of people don't realize, Barr noted, is that girls who marry young in the U.S. actually face the same risks girls in developing countries do.
"This has to be a global effort," Barr said. "We can't say to the prime minister of Bangladesh, 'You must end this human rights abuse' and then not pay attention if it's happening in Plattsburgh, N.Y."
Related
Before You Go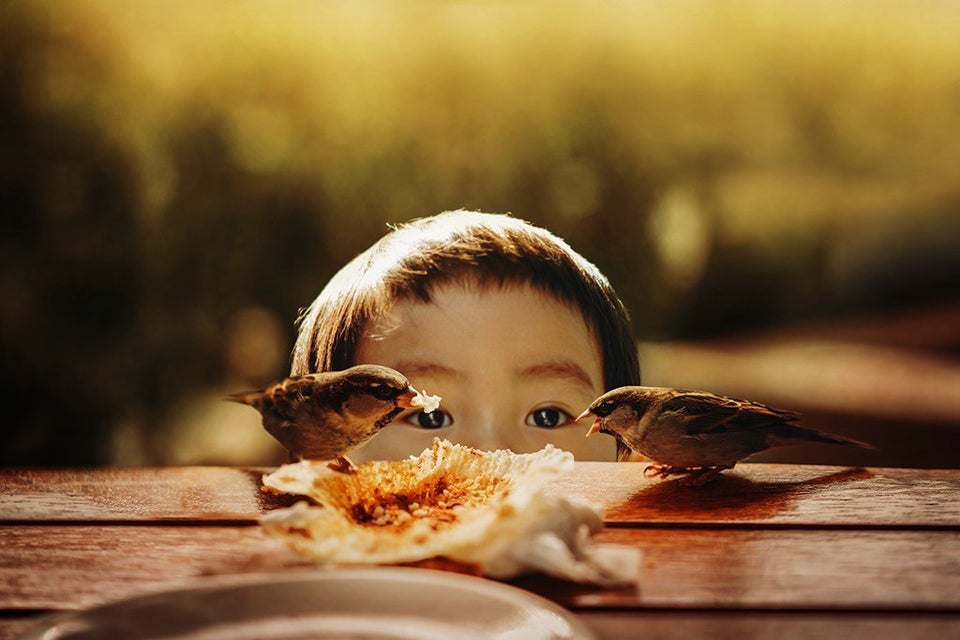 Photos That Capture The Innocence Of Children
Popular in the Community