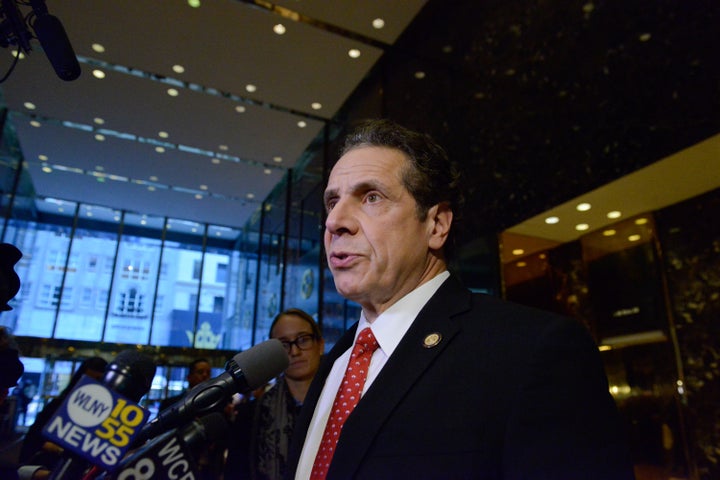 Want to see how much money New York state owes to a public school, according to education advocates? There's an app for that.
The site's calculator is based on a 2006 state Supreme Court ruling in a decades-long legal case that found the state had underfunded New York City schools. A year after the ruling, the state created a new school-funding formula, increasing money to disadvantaged districts. The governor at the time, Eliot Spitzer, pledged billions in additional funds over the next few years. 
The state never followed through on the promises, advocates say. Under the new funding formula, the state paid billions to school districts. But after Spitzer resigned and the economic crisis hit, state aid was scaled back.
Ever since, advocacy groups have been saying the state is shirking its obligation to local schools. According to the new website, the groups figure the state owes New York public schools $4.3 billion, including $1.9 billion to New York City.
New York spends more money per student than any other state, representatives for the state pointed out, and Gov. Andrew Cuomo is not obligated keep a promise from a predecessor. They also take issue with the claim that the state "owes" money to school districts, saying the state has met funding obligations many times over. 
Jamaica Miles, a parent from Schenectady who advocates more school funding, said her two kids' schools are shortchanged by lack of money. Her children attend schools in Schenectady City School District, where classrooms are crowded and students have to share textbooks. 
A quick search on the new website, WhatIsMySchoolOwed.com, calculates that Schenectady High School is owed more than $14 million.
"My son is in sixth grade," Miles said. "There are 30 kids in his classroom. I can't imagine what it's like for his teacher to stand in front of a room and try to teach 30 children who each have their own thinking and learning. Who knows what baggage they're working in with. We live in a high-poverty district."
Advocates said there's an urgency surrounding the website rollout, claiming Cuomo's budget proposal tampers with the aid formula created under Spitzer to help local schools. Representatives for the state, however, said this is a gross misrepresentation.  
"We are updating the Foundation Aid formula with the express purpose of directing more funding to school districts that need it the most. As a result of these changes, high-needs schools will receive a larger share than they would otherwise receive," Morris Peters, spokesman for the New York State Division of the Budget, said in an email to The Huffington Post. 
Cuomo has substantially increased investments in public schools, Peters said last month.
But Eve Shippens, a public school teacher and parent in Buffalo, said students in high-poverty schools aren't receiving nearly enough. Students recognize the lack of assistance for their schools, and internalize that message, she said. 
"Instead of giving us the resources needed to support our students, instead we're underfunded. It just gives the staff, it gives the students, it gives the families kind of a feeling of despair, like this is as good as it gets," said Shippens, who has been teaching for 16 years. "This kind of attitude you see a lot in my students, they don't believe that people in power care about them."
Calling all HuffPost superfans!
Sign up for membership to become a founding member and help shape HuffPost's next chapter
BEFORE YOU GO