NEW YORK, Nov 29 (Reuters) - New York Governor Andrew Cuomo's administration will delay a decision on whether to overturn a four-year-old ban on a contentious oil and gas drilling process after a state agency received more time to draft proposed regulations on fracking.
The New York Department of Environmental Conservation, or DEC, which oversees the state's oil and gas industry, filed a notice with New York's Department of State for a 90-day extension to its original deadline of Thursday. The move by the agency, part of Cuomo's administration, came after it grew clear a study on the health effects of hydraulic fracturing, or fracking, would not be completed in time, a DEC spokeswoman said.
In 2008, New York state banned high-volume fracking pending an analysis of the potential environmental impact of the process and the DEC's issuance of new rules for drillers in the state.
The state had seemed on the verge of lifting the ban in some places earlier this year, but bowing to pressure from environmentalists and townships across New York, the Cuomo administration commissioned an additional study of the effects of fracking on public health, according to the New York Times.
"Let the science dictate the conclusion," Cuomo told reporters in August, adding, "We will make a decision based on the facts."
Cuomo's office did not immediately return requests for comment.
The latest development came two weeks after the DEC was named in a lawsuit challenging municipal prohibition on fracking for the first time. Lenape Resources Inc sued both the DEC and the town of Avon in western New York over a July moratorium that prevented new wells from being drilled.
The DEC has exclusive jurisdiction to regulate the oil and gas industry under a 1981 law, according to a complaint Lenape filed in Livingston County court.
Avon Town Supervisor David LeFeber declined to comment through his secretary. The DEC will let the issue progress through the courts, a department spokeswoman said in an email.

Support HuffPost
The Stakes Have Never Been Higher
Related
Before You Go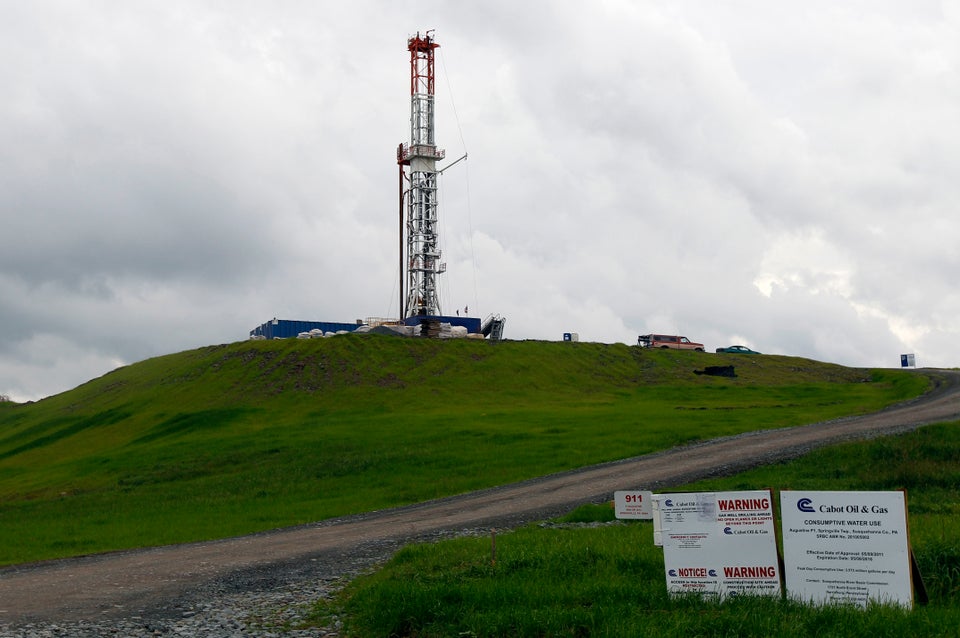 Drilling And Fracking Photos
Popular in the Community