New York mayoral hopeful Christine Quinn has responded to a disturbing spate of alleged anti-gay attacks in the area by offering a series of free self-defense classes to the city's lesbian, gay, bisexual and transgender (LGBT) community.
The council speaker, who is openly gay, spoke at length about the series of attacks at the Queens Pride Parade on June 2, CBS New York reports.
"This is the kind of violence and frequency and in severity we haven't seen in a really long time," Quinn is quoted as saying. "It isn't safe to be gay everywhere in New York City." The self-defense classes will focus on street smarts rather than actual fighting and will be free to the public, the report states.
"We are more powerful than we realize just by how we hold ourselves," Quinn added.
The first self-defense class will be led by the Center for Anti-Violence Education on June 8 at 4 p.m. at the LGBT Center and another class is scheduled for 7:00 p.m. on June 12 at the Hudson Guild Elliot Center, according to NBC. Participants can reserve spaces by calling 212-788-5613 or emailing events@council.nyc.gov.
According to the New York Police Department, there have been a total of 24 bias-related crimes so far in 2013, compared to just 10 in the same period last year. Meanwhile, the Associated Press reports that the New York City Anti-Violence Project which tracks police reports of anti-LGBT attacks, says its numbers rose 13 percent in 2011.
Members of New York's LGBT community and other advocates turned out in droves at a May 20 protest in memory of Mark Carson, a 32-year-old gay Brooklyn resident who was killed after allegedly being taunted with homophobic slurs. Elliott Morales, 33, has since been charged with murder as a hate crime, according to the Associated Press.
Carson's case follows an alleged attack on another gay man just outside of another popular New York hotspot. ABC 7 reports that the victim, who was not identified, was coming out of the West Village gay bar Pieces when he was attacked by two men who were yelling gay slurs. He was not seriously hurt.
On May 5, another gay Brooklyn couple was allegedly knocked to the ground by four men emerging from a New York Knicks game at Madison Square Garden. The suspects are said to have shouted anti-gay slurs at the pair in broad daylight, according to the report.
Correction on June 6 at 5:00pm: An earlier version of this story mistakenly identified the name of the Center for Anti-Violence Education. This has been corrected.

Before You Go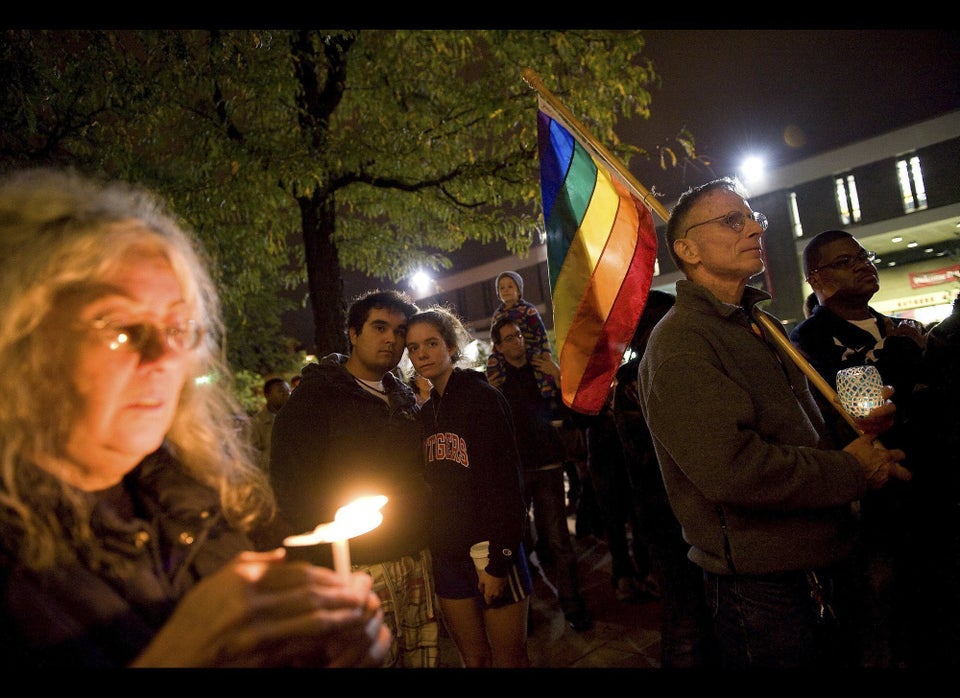 Alleged Anti-Gay Bullying Cases