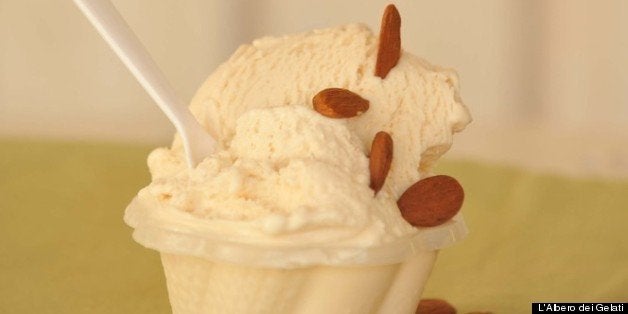 With a new 16 Handles popping up seemingly every other day, it's pretty clear New Yorkers love their frozen yogurt. They also love their artisanal ice cream -- following trucks on twitter and lining up at stores for the likes of Big Gay Ice Cream and Van Leeuwen. With the addition of two new gelato shops this summer, it would appear New Yorkers love their gelato too.
Last month, A.B. Biagi opened in Nolita on Elizabeth street, and so far reviews have been stellar. Owner Antonio Barros Biagi, an Italian by way of Brazil who trained with master gelato producers in France and Italy, is treating New Yorkers to classic flavors like chocolate and pistachio, as well as a rotating selection of non-traditional flavors like white chocolate-mandarin. His cozy shop is designed to evoke a home kitchen; it's an homage to his life in Sao Palo, he tells us -- an homage rounded out nicely with the Brazilian coffee he also sells in the store.
In addition to A.B. Biagi's recent opening, another gelato shop opened just yesterday in Park Slope: L'albero dei Gelati. Brooklyn seems like the perfect home for this spot, which makes its gelato with organic milk and cream from small-batch producers in Pennsylvania and seasonal, locally-grown fresh fruit. They also import the occasional ingredient from Italy, like their hazelnuts, which come from Piedmont, and their almonds, from Avola in Sicily. L'albero dei Gelati will also sell fresh bread, cakes, coffee and wine. What more could you need?
A.B. Biagi and L'albero dei Gelati are in good company. From Grom to Il Laboratoria del Gelato, stand-out gelato shops are scattered all over the city. And in a town that really loves its frozen treats, there's more than enough room for two more -- especially in this heat.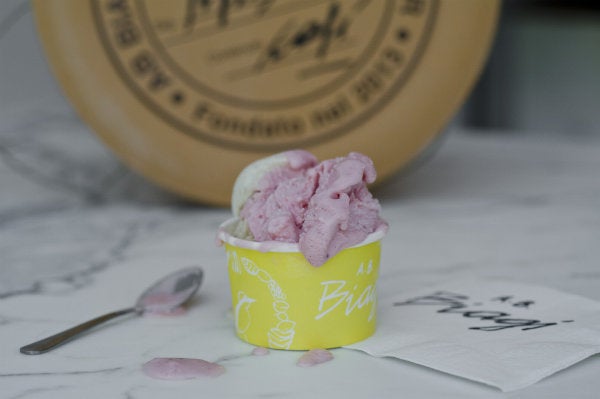 New York's Best Gelato Shops
Related
Popular in the Community